The Lusignan Golf Club (LGC) continues to keep the sport thriving, even in the midst of the COVID-19 pandemic, this time with the assistance of ANSA McAL.
Under ANSA McAL's Caribe Apple Cider brand, the Club will host an 18-hole golf tournament on its vast grounds on the East Coast of Demerara, with a number of opportunities for local golfer to grab prizes.
Club Captain Patrick Prashad, sharing the format of Saturday's tournament, said the tournament format would be an 18-hole, medal play, net score, shot on start tournament.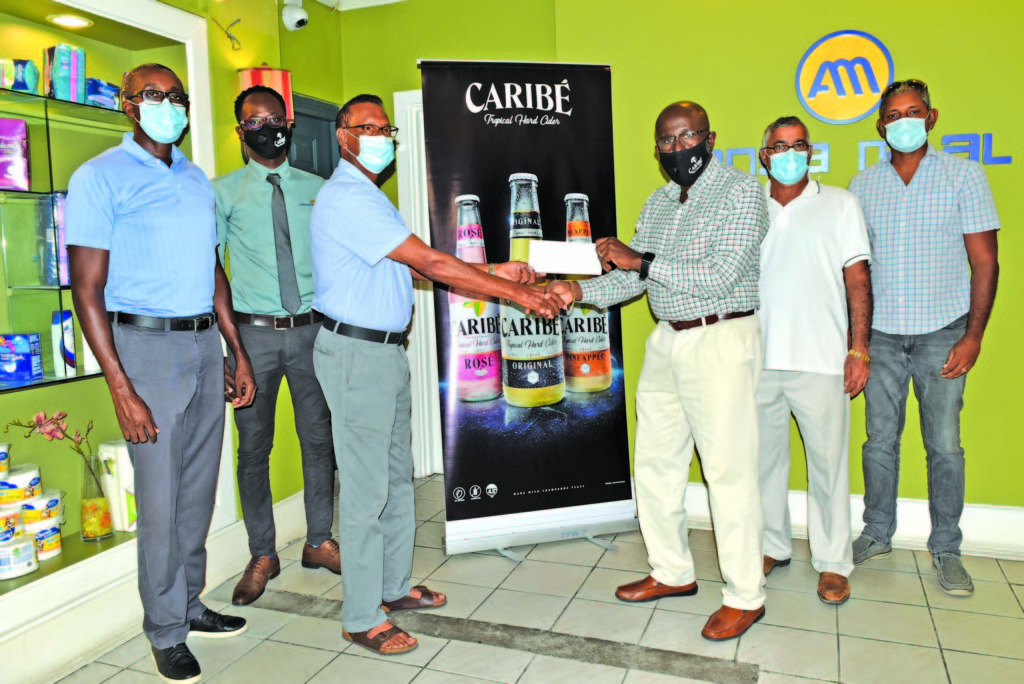 "What do I mean by medal play? We're going to play 18 holes, and all the participants will be hitting as many golf shots as they can to complete that hole."
He continued, "And then they have a handicap which is actually computed and given to them based on their previous on the court. That handicap will be deducted from the net score, which will determine if they will win a prize or not in the tournament."
In a simple presentation ceremony at the company's Beterverwagting Head Office, Beverage Divisional Head Mark Nelson opined that Caribe is the perfect fit for the game of golf.
"The brand is a premium brand that fits well with golfing. We anticipate that the golfers will enjoy this product, which has been introduced to Guyana only recently. We're looking forward and hoping persons who play the game will be refreshed with our products," Nelson posited.
In a bid to show gratitude, Vice President Peyton George spoke of the company's relationship with the club, and pledged its compliance with the COVID-19 guidelines.
"We're always very thankful to ANSA McAL, they're one of our yearly sponsors. They've been doing this for a number of years, and they commit every year. The love of golf clearly resides at ANSA McAL and we're very happy to have them on board and promote their excellent range of products, the LGC VP shared.
George added, "The Lusignan Golf Club, in partnership with ANSA McAL will give a fantastic tournament this weekend. As far as the golfing body is concerned, we'll have a lot of participants, but limited because of COVID."
The tournament will see the introduction of prizes for front nine and back nine players. This format, as Prashad explained, would encourage players, who may not have performed exceptionally well in the first half to continue in the second. in addition to overall prizes for those golfers with the best total scores.