…in face of int'l pressure for democracy to prevail
While confirming that Guyana's Ambassador to the United States was summoned to a meeting with a top US official, the Foreign Affairs Ministry is, nevertheless, maintaining that the Government did not interfere in the work of the Guyana Elections Commission (GECOM) and that due process must be followed.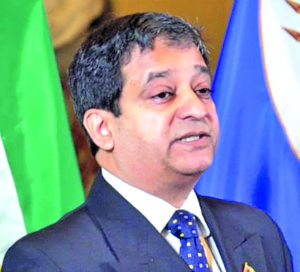 In a statement on Saturday, the Foreign Affairs Ministry, which is headed by caretaker minister, Dr Karen Cummings, confirmed that Guyana's Ambassador, Dr Riyad Insanally was summoned to a meeting with Assistant Secretary of State Michael Kozak. However, the Ministry in an apparent act of defiance reminded the international community that Guyana was a "sovereign state".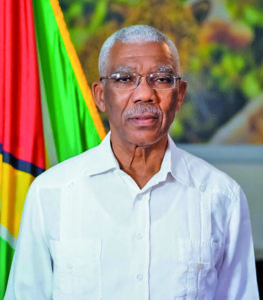 "…Guyana's Ambassador to the United States of America, Dr Riyad Insanally, discussed with Acting Assistant Secretary of State Michael Kozak, at his request, the situation with regard to the General and Regional Elections in Guyana."
According to the Ministry's statement, in this context, and "for the benefit of all international partners and friends, the Ministry of Foreign Affairs wishes to affirm that Guyana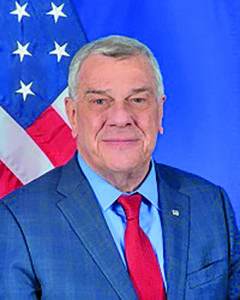 remains a sovereign state governed by the rule of law".
The Ministry went on to express appreciation for the work of the international observers, most of whom have condemned GECOM's vote tabulation as flawed and urged that a president not be sworn in based on this flawed process.
Admonitions have flowed from the United States; the United Kingdom; Canada; the European Union (EU); the Caribbean Community (Caricom); the Organisation of American States (OAS) and the Carter Center.
"General and Regional Elections 2020 were conducted according to the Constitution and Laws of Guyana on March 2, 2020," the Foreign Affairs Ministry said.
In its statement, the Ministry claimed that the executive branch of Government has "never tried to influence, interfere with or instruct GECOM in any way. The electoral process is not yet completed and no declaration has been made by GECOM."
In the statement, reference was also made to the aborted Caricom-supervised recount of the votes from the March 2 General and Regional Elections. Caricom's supervision of the recount was sought by caretaker President David Granger and agreed to by Opposition Leader Bharrat Jagdeo, Caricom, and GECOM.
That was until Ulita Moore, a candidate in Granger's own party, secured a High Court injunction against the recount.
Granger has since attempted to distance himself from the court case, and High Court Judge Franklyn Holder has, meanwhile, decided to hear the case seeking the dismissal of the recount while denying an application to have GECOM present the Statements of Poll (SoPs) in its possession.
"There is no breakdown in the rule of law in Guyana. The APNU/AFC coalition Government remains in place until a successor would have been declared and sworn-in in its stead," the Ministry added in its statement.
Threaten
international observers
On March 5, in a move that completely stunned stakeholders and attracted the wrath of elections observer missions in Guyana, caretaker Foreign Affairs Minister Cummings herself threatened to revoke the accreditation of foreign organisations in Guyana to observe the 2020 General and Regional Elections.
The threat was issued during a meeting with some observers at GECOM Command Centre at High and Hadfield Streets, Georgetown following a fifth dramatic delay in the verification of the results for Region Four (Demerara-Mahaica).
Dr Cummings, a candidate for the A Partnership for National Unity/Alliance For Change (APNU/AFC), was accused of trying to intimidate the international missions that are keenly observing the electoral process in Guyana.
She told the international observers that she was instructed to withdraw their accreditation, but she was not in agreement that it should be done; she did not reveal who gave her those instructions and why.
However, her comments were quickly countered by observers in the room, who argued that her remarks are considered a form of intimidation.
"It comes across as intimidation; that you are trying to intimidate the observers when you speak about taking away accreditation," one of the observers was heard saying.
The Head of the Commonwealth Observer Mission in Guyana, former Prime Minister of Barbados, Owen Arthur intervened and confronted the caretaker Foreign Affairs Minister.
"I speak on behalf of the Commonwealth, the largest organisation of people in the world, and I am not going to have, not me, the Commonwealth, disrespected by a threat to take away the accreditation," Arthur declared.
Dr Cummings then attempted to apologise.
But Arthur added, "I am going to speak to the Commonwealth Secretary General shortly… and I have a duty to her to report accurately and I cannot now avoid speaking accurately."
Moreover, at one point, Arthur held out his accreditation badge to Dr Cummings, saying that he would hand it in voluntarily. As the Head of the Commonwealth Mission continued speaking, Dr Cummings was handed a cellphone by Deputy Chief Elections Officer Roxanne Myers. She began talking to someone on the line and then she was heard saying, "OK, I am coming out."