Both residential and commercial stakeholders will have to pay an increased 10 per cent in taxes, after the Georgetown Mayor and City Council (M&CC) made a decision to hike these rates.
In an Official Gazette document published on June 27, 2020, it was announced that with effect from January 1, 2017, residential owners would be paying 44 per cent while commercial owners would be paying 275 per cent increases.
The retroactive hike came into effect after Town Clerk, Sherry Jerrick signed off on the document.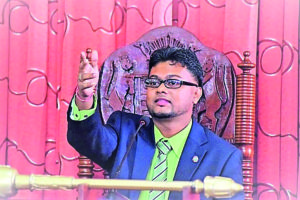 According to the notice, "The Mayor and Councillors of the City of Georgetown is hereby informing members of the Public that Property Rates for residential and commercial have increased by 10% with effect from 1st January 2017."
When contacted on Monday, Mayor Ubraj Narine claimed that he was not acquainted with this development, since he had not seen the Gazette.
"I can't really say at this point in time…I didn't see the Gazette so I have to check it out," Narine said.
Meanwhile, the Town Clerk later told Guyana Times that there was no increase in "general rates" and refused to comment further on the matter.
This move comes as a surprise since just last Thursday, it was reported that the Council would be expanding tax relief for individuals and businesses in keeping with its response to the COVID-19 pandemic.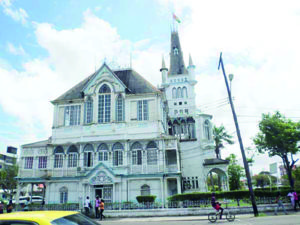 Narine has said that the municipality also decided not to charge interest on the general rates and taxes for 2020 only, commencing from June 22 to December 2020.
This announcement also comes at a time when there is grave economic hardship due to the current COVID-19 pandemic. Apart from households, businesses have been forced to close or remain partially open. Meanwhile, others have reduced their staff capacity until the situation is brought under control.
Meanwhile, a senior member of the business community said that the Private Sector Commission and the Georgetown Chamber of Commerce and Industry (GCCI) will have to seek an audience with the M&CC since such a move is not only arbitrary but uncaring considering the COVID pandemic facing Guyana.
Last week, the Guyana Manufacturing and Services Association (GMSA) announced that over 50 per cent of manufacturers are facing constraints. In December 2019, the City Council had claimed that businesses in Georgetown owe City Hall over $8 billion in rates and taxes.