…PPP/C to join court proceedings to defend democracy – Jagdeo
The APNU/AFC's latest trip to the High Court seeking to prevent the Guyana Elections Commission (GECOM) from doing its job, has been described by Opposition Leader Bharrat Jagdeo as a "shameful" attempt to abuse the Judiciary and have the court endorse electoral fraud.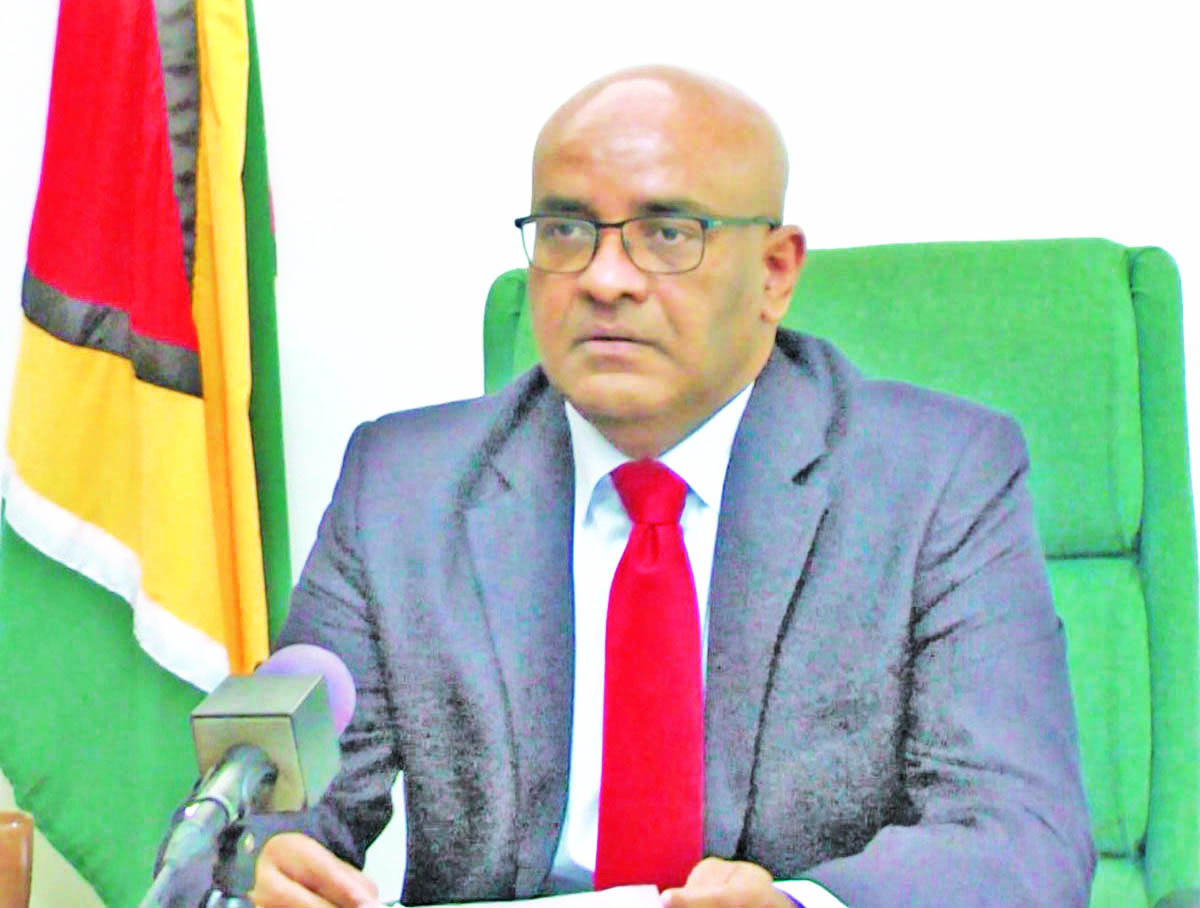 Misenga Jones, an A Partnership for National Unity/Alliance For Change (APNU/AFC) supporter, approached the courts on Tuesday seeking to stop GECOM from declaring the results. But Jagdeo made it clear that APNU/AFC wants to force GECOM to use the fraudulent results and that this latest court case will not succeed.
"The APNU/AFC are basically asking the court to endorse fraudulent numbers for the Guyana Elections Commission (GECOM) to make a declaration of the March 2 General and Regional Elections. They expect the court to endorse electoral fraud," Jagdeo said.
Jagdeo explained that the Caribbean Court of Justice (CCJ) never invalidated the recount as was claimed by APNU/AFC and the court case. He recalled a section of the CCJ ruling delivered by President Adrian Saunders, which made it clear that nothing but an election court can invalidate valid votes. According to him, this is another case of APNU/AFC deliberately misinterpreting the court ruling.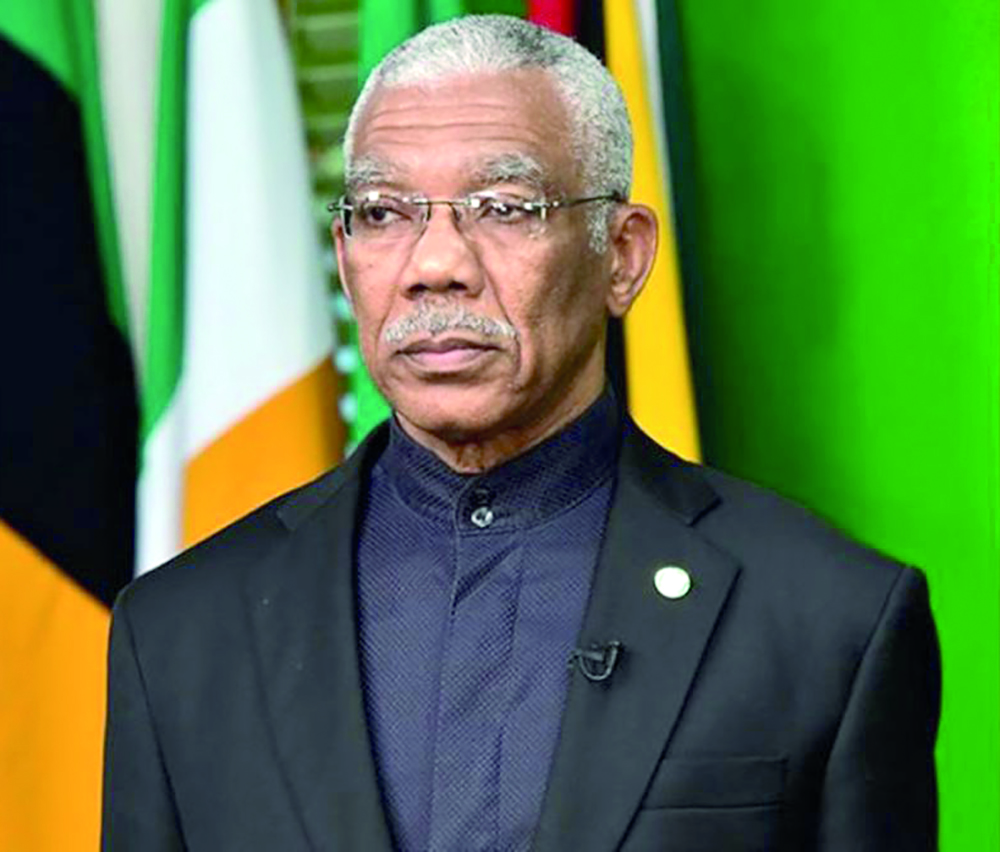 A perusal of paragraph 46 of the CCJ ruling confirmed this. According to the court, "It is clear that, under the legal infrastructure governing the electoral process, unless and until an election court decides otherwise, the votes already counted as valid votes are incapable of being declared invalid by any person or authority. In this respect, the Guyanese electoral system is not very different from other such systems in other Commonwealth Caribbean countries."
Jagdeo pointed out that the President of the CCJ, "could not be any clearer, when in his summary of the judgement…he made it clear that unless an elections court, though a petition, were to invalidate the votes that were counted in the recount process…that no person or authority in Guyana could do so. So he was clear that the votes counted in the recount process could not be invalidated by GECOM, nor Lowenfield."
Effectively, he added, the APNU/AFC through its supporter who filed the proceedings is asking the court to say "that a statutory officer's advice which is fabricated, false, which has no basis in reality, which is grounded in fraud, that that must be used to declare the results of the elections, and that the Commission has no power to alter that report or to do anything different."
No surrender
According to him, the PPP/C will not give up in the face of persistent attempts from APNU/AFC to alter the election results, adding that the only credible declaration is one that uses the certified recount results, not random numbers from Clairmont Mingo or Keith Lowenfield. He said that the PPP/C will be joining the proceedings to defend democracy.
"I know people are extremely disappointed. They are asking me when this will come to an end… the end has to be a lawful end. An end that reflects the will of the people. Or else it will not have legitimacy and will destroy this country further. The international community has made it clear that they did not support any declaration on the basis of Mingo's numbers and any President sworn in on those results would face consequences."
"That led to President Granger agreeing to the recount. The recount numbers came in, endorsed by Caricom. The entire world endorsed it. And they are the true results of what took place at these elections. Only those would provide legitimacy for any Government in Guyana," Jagdeo said.
Region Four Returning Officer Clairmont Mingo was exposed by the National Recount to have inflated A Partnership for National Unity/Alliance For Change (APNU/AFC) votes to give the incumbent an overall win.
Mingo had fraudulently declared 136,057 votes for APNU/AFC and 77,231 votes for PPP/C (People's Progressive Party (PPP)), in Region Four. According to the certified General Elections results, however, PPP actually gained 80,920 votes in Region Four while APNU/AFC received 116,941 votes.
It, therefore, means that Mingo added some 19,000 phantom votes to his Region Four (Demerara-Mahaica) tally, in order to push APNU/AFC over the finish line. In fact, the 33-day National Recount had shown that Mingo inflated APNU/AFC votes and deflated votes from other parties, particularly the PPP/C, in order to give the APNU/AFC a win. These are several of the factors that led GECOM Chair, Retired Justice Claudette Singh, to set aside the 10 declarations.
Additionally, the recount almost perfectly matched the Statements of Poll (SoPs) that the PPP/C released since March – SoPs which to this day APNU/AFC have refused to release. Despite clearly losing the elections, however, APNU/AFC have been dogged in their determination to hang on to power and delay the process, first going to court to block the recount and then blocking the declaration of the results based on the recount.
And despite the lack of credibility in Mingo's numbers, APNU/AFC supporter Misenga Jones went to court on Tuesday, seeking a court order compelling GECOM to use the declarations from the ten Returning Officers, which include Mingo's, to make a final declaration. (G3)