Days after the coalition Government appealed the no-confidence related cases it lost at the High Court last month, the Opposition People's Progressive Party (PPP) has asked the Court of Appeal to fast-track the proceedings given its national importance.
This request was made in a letter dated February 8, 2019, penned by Attorney Anil Nandlall, on behalf of Opposition Leader Bharrat Jagdeo who is a respondent in the Notices of Appeal, and addressed to the acting Chancellor of the Judiciary, Justice Yonnette Cummings-Edwards.
Nandlall pointed out that the Notices of Appeal involve matters of national importance, touching and concerning the constitutional and democratic architecture of Guyana.
"It is therefore of significant public importance that these Notices of Appeal are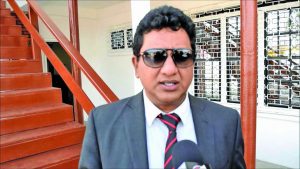 heard and determined with every convenient speed… In the circumstances we respectfully request that a date be urgently fixed for a case management conference to be held so that the appropriate directions can be given in order to facilitate an early hearing and determination of the Notices of Appeal…," Nandlall wrote in the letter on Friday.
He further indicated that during the proceedings in the High Court, no evidence was taken and that submissions made by the Counsels for all the parties were done in writing, while oral arguments were recorded via the automatic electronic recording system recently installed in the lower Court and the transcripts of which are readily available.
Furthermore, Nandlall noted that the transcripts of acting Chief Justice Roxane George's January 31, 2019 rulings in all three matters have been circulated and she had intimated that the complete record of her written decisions would be made available. This was to allow for the appeals to be prepared, filed and served within a matter of days.
On Tuesday, Government asked the Appeal Court to set aside some of the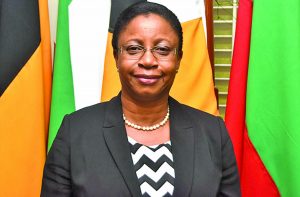 judgements made by the Chief Justice.
The first case Attorney General Basil Williams is appealing is the case of the Attorney General v Speaker of the National Assembly and Opposition Leader. The second is the Attorney General v Christopher Ram.
The initial case directly pertains to the passage of the no-confidence vote in the National Assembly by a majority of 33 to 32 on December 21, 2018. In that case of the Attorney General v Speaker of the National Assembly and Opposition Leader, Williams's submission argues that "there was a miscalculation of the majority of all elected members as required under Article 106 (6) of the Constitution for the Government to be defeated on a vote of no-confidence".
The Government's submission had claimed that acquiring 33 instead of 34 or more votes breached Article 106 (6) of the Constitution and was unlawful. It had also claimed that the Speaker's certification of the vote by issuing Resolution 101 was not conclusive.
In the second case, Ram had argued that Cabinet should have resigned as per the Constitution. Ram had successfully sought to have the High Court validate the no-confidence resolution and have Government comply with constitutional provisions to demit office and call elections no later than March of this year.
Ram has also argued that Cabinet's failure to resign with all convenient speed and to fix an election date could lead to uncertainty and a constitutional crisis if neither occurs in keeping with the Constitution.
The Chief Justice had upheld both cases, ruling that the no-confidence vote was validly passed, and that Cabinet should have resigned. However, Williams in his appeal is claiming that the Chief Justice made an error in both of these rulings.
Particularly, the Attorney General expressed that the Chief Justice's decision was "unreasonable and cannot be supported having regard to the evidence". He is seeking an order setting aside both rulings and all consequential orders, adding that more submissions will be made upon receipt of the CJ's written ruling.
The appeal comes at a time when local and international organisations have been calling for a speedy resolution to these legal matters.