BOA/Independence Invitational Games 2017
…Martinique crowned champions
Over 20 archers from across the Caribbean converged in Barbados for the second annual Barbados Olympic Association's Independence Invitational Games on November 25 and 26.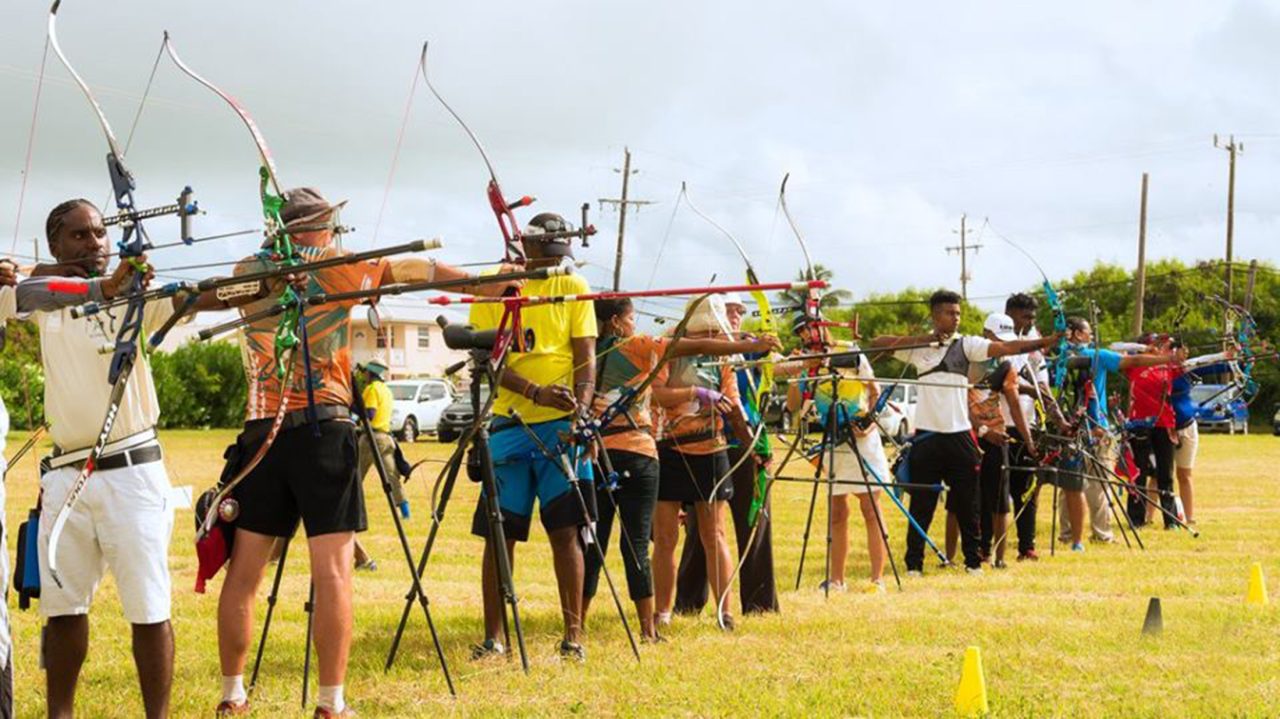 The tournament was hosted by the Barbados Olympic Association (BOA) in association with national sporting federations to commemorate Barbados' 51st anniversary of Independence at two different locations: Coverlet Terrace, Bridgetown, and Codrington College, St. John, Barbados.
Archery teams were drawn from Barbados, Trinidad and Tobago, Martinique, Guadeloupe and Guyana for the two days of battle and high level competition.
Guyana was represented in its first regional Archery tournament by Archery Guyana's member, Dwayne Grovesnor.
Competitors shot over 3,000 arrows throughout the event, in both recurve and compound men and women categories. The tournament commenced with 12 rounds consisting of 6 arrows in each round during heavy rainfall and the unpredictable wind conditions.
At the end of the first day, Guyana's Grovesnor and Trinidadian Lallo were the only two not securing a bye thereby having to compete against each other. Their set wound up to a score of 5- all which then called for an exciting one arrow shoot off. Grovesnor then shot 9 which meant that Trinidad needed 10 to take their specific match but luckily for the Guyanese, he did not secure this so Guyana moved forward to face Martinique.
In his next contest, Grovesnor was unable to secure a win against Martinique to join Trinidad in the Finals.
The exciting Finals on Sunday was between Trinidad and Tobago and Martinique for the gold and silver while the battle for the bronze medal was between Guyana and the host, Barbados.
Guyana started off leading in the first set but the Bajans came back to tie at two. After a cat and mouse game, with scores being levelled after every round, the scores reached four. Regrettably, in the final set Barbados took the set and therefore winning the Bronze Medal by one point.
Martinque emerged the Gold medalists.