Linden shallow grave murder
Police in Linden, Region 10 (Upper Demerara-Berbice) are investigating the circumstances surrounding an incident whereby the home of octogenarian pensioner Mary Alleyne was set on fire in the wee hours of Monday.
Alleyne is the grandmother of wanted man Shaquawn Alleyne, who Police are currently hunting in connection with the murder of Shonette Dover, whose remains were discovered in a shallow grave in his backyard last Friday.
According to Police, the property, which is located at Block 22, Wismar, Linden, came under attack about 04:30h when a curtain, which was hanging along a set of windows, was set alight from the outside. A lone male was reportedly seen running away from the scene afterwards.
Quick action and assistance from neighbours led to the extinguishing of the fire.
One of the woman's grandsons told Guyana Times that the perpetrator broke some louvre windows from outside and threw a container of gas inside. He said his father and stepmother were inside, asleep at the time and were awakened by the noise. The family then contacted the Police.
Alleyne's grandson said that there was no major damage on the inside of the home.
The young man said that his grandmother was not at home at the time of the incident, adding that he was at his apartment when he received a call from his stepmother informing him of the incident.
Police have since launched an investigation.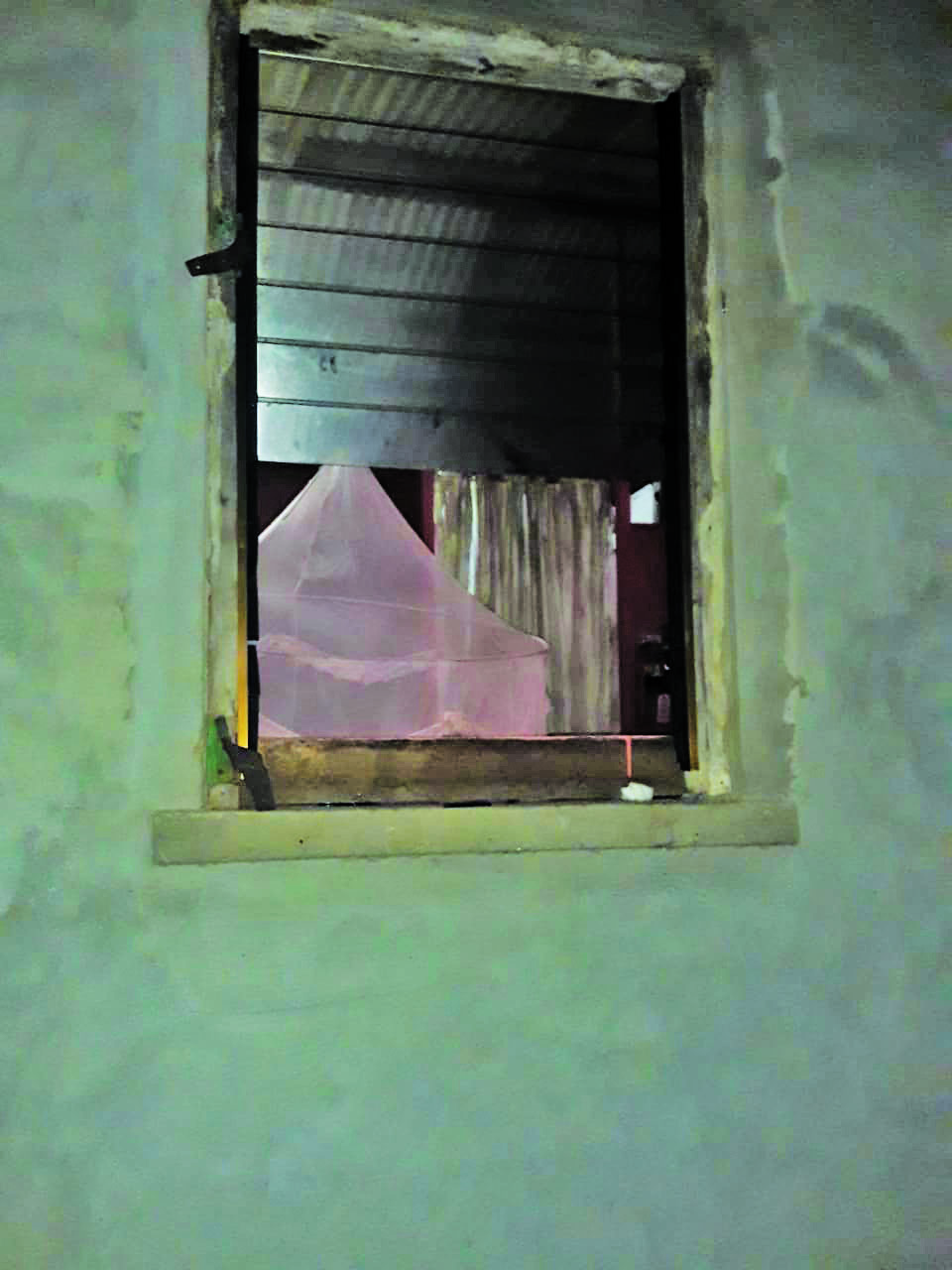 Almost one month after she was reported missing, the decomposed body of 20-year-old Dover was found in a shallow grave in her boyfriend's backyard on Friday. The discovery was made after the dead woman's 15-year-old relative confessed to investigators that she witnessed the suspect, 21-year-old Alleyne, "accidentally" shooting Dover while he was cleaning a gun. The couple lived together at Canvas City, Wismar, Linden. (G13)