…cops fired tear gas to nab suspect hiding in ceiling
A 61-year-old businesswoman was on Monday murdered in her Lot 152 Atlantic Gardens, East Coast Demerara (ECD) home by a man who was identified by neighbours as her 'close friend'.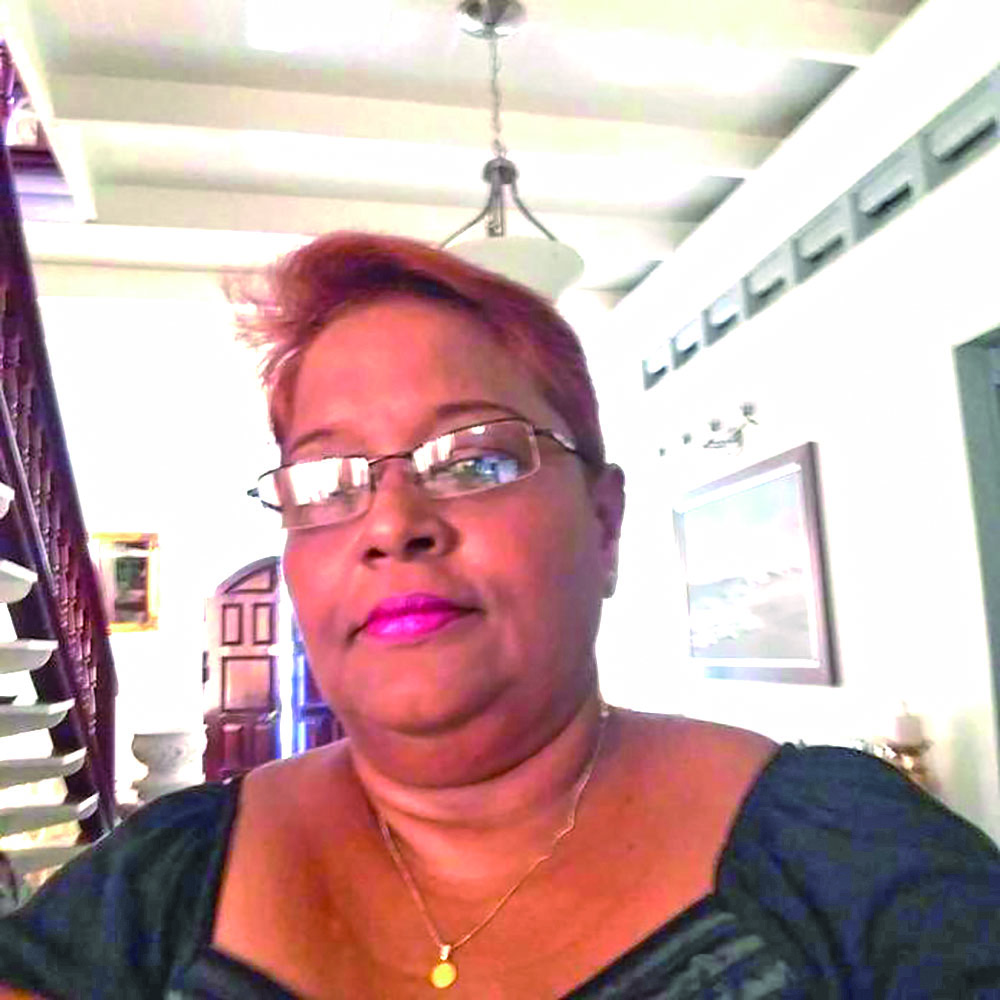 Dead is Sattie Beekharry, a mother of four and a vendor, who owns a stall in the Stabroek Market.
According to information received, the woman lived in the house alone, however, at about 15:00h, neighbours heard a heated argument between her and the suspect after she refused to loan him money. This newspaper was told that during the argument, the woman was heard telling the man that he had an outstanding sum for her and that she cannot loan him any more money. Reports are the annoyed man then picked up a piece of wood and dealt the woman a lash to her head before slitting her throat and stabbing her multiple times in the lower flat of the two-storey house.
As the woman screamed for help, neighbours called the police. When the cops arrived at the scene, the suspect was still in the house but it was locked. This forced ranks to fire tear gas in an effort to get him out. Police then broke open the door to enter the house – where the suspect was found hiding in the ceiling.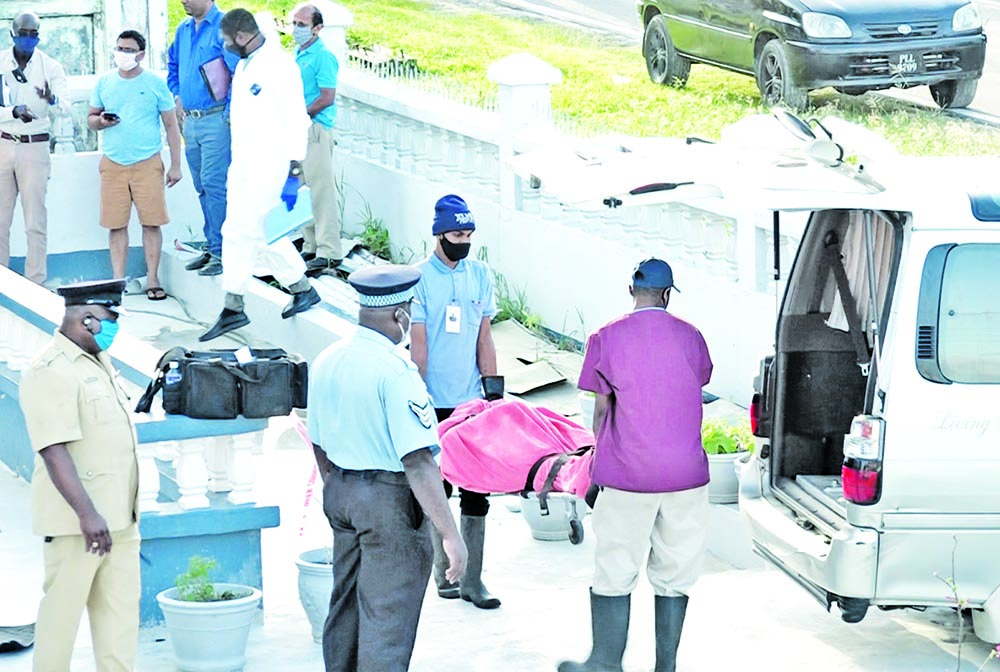 Troy Low, who was working opposite the house, recalled hearing the woman screaming for murder, which prompted him to inform his boss, who immediately called the police. He said that "the young man would always drop her to and from if she has to go anywhere or so."
The dead's woman nephew, Bonny Singh, told the media that he was contacted by a relative, who informed him of the gruesome murder of his aunt and immediately rushed to the scene.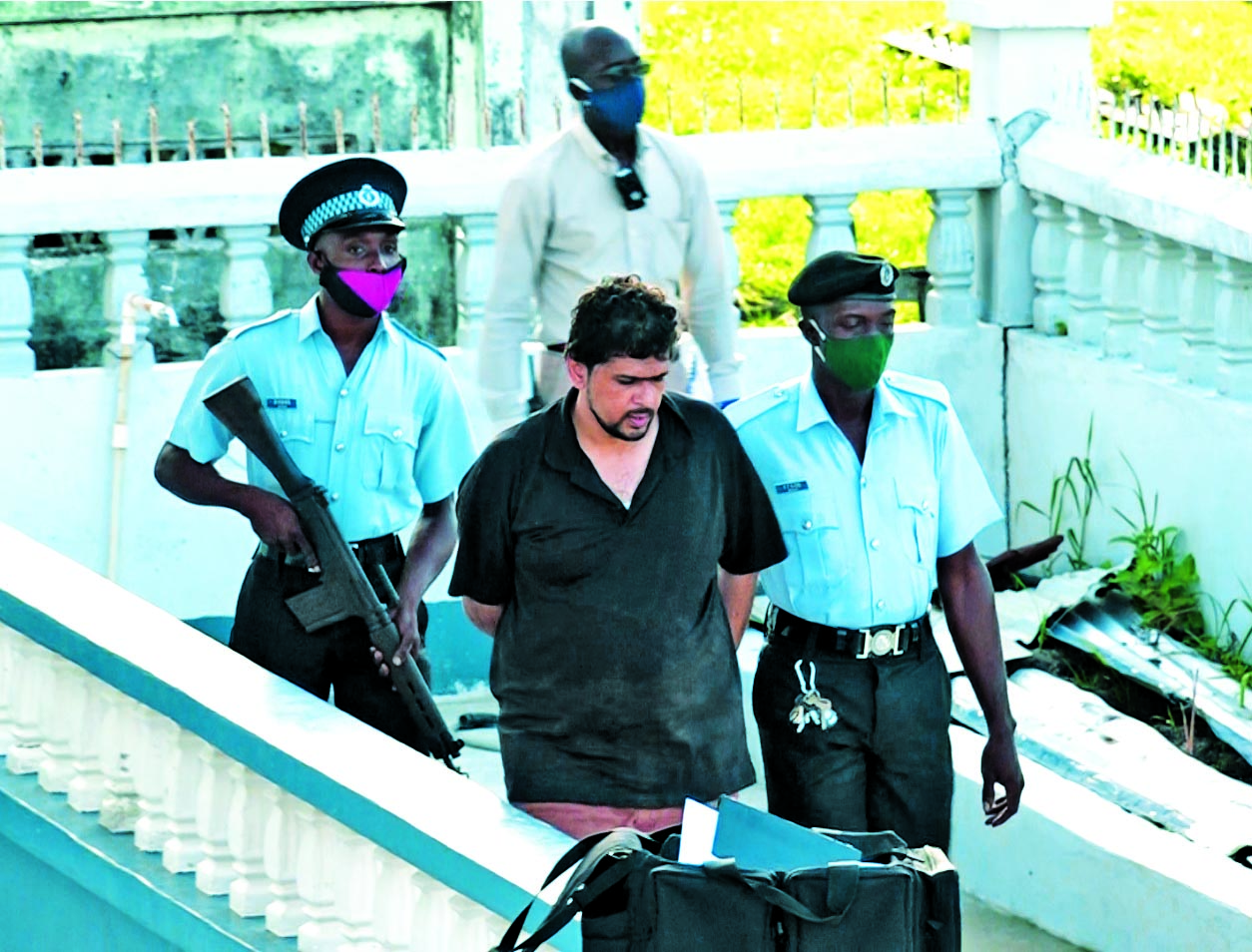 "Well, at about 15:45h, my aunt from Stabroek Market called me and asked me if I heard what took place with my aunt, and I said no, I got no idea. She said that somebody called and said that my aunt got murder, and I said to her, 'what?', and I left astonish for a minute," he explained.
He further related that upon arrival at the scene he was asked by Police to identify the body.
"…when I went, I see a few an area where they were some footmarks, and then I saw her lifeless body lying down in the kitchen."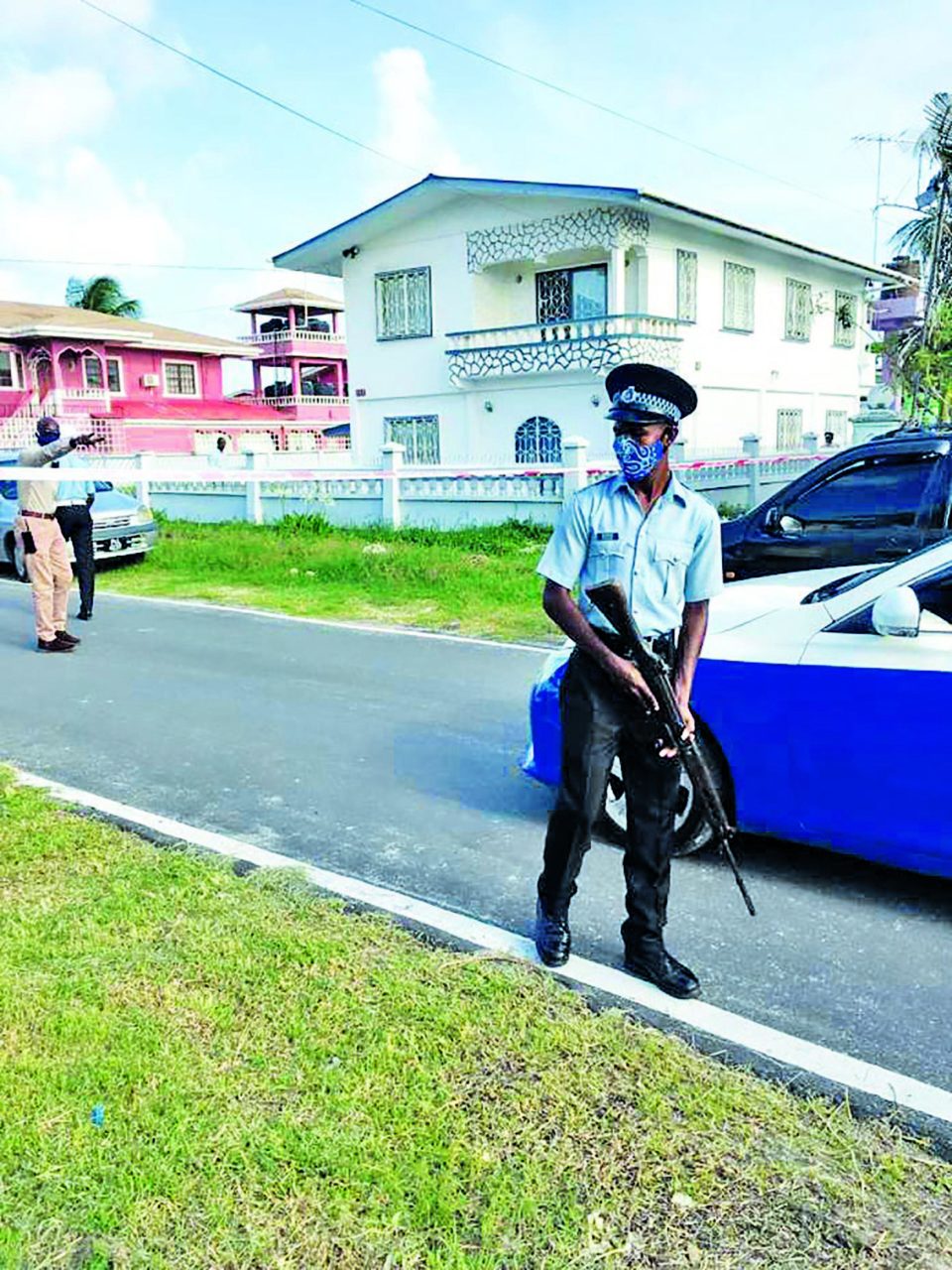 Police Commander of Region Four (Demerara-Mahaica) Subdivision C (East Coast Demerara), Assistant Police Commissioner Royston Andries said that Police responded promptly to the call, which led to swift apprehension of the accused.
"The woman was heard shouting for help, and when [we] responded, the woman went silent. As the police entered the yard, they observed a man or someone peeping from the window, and they asked him to open, but he did not open. So, the police broke the door and went in," he told this publication.
The dead woman was described by neighbours as an adorable person who was very helpful to everyone. (Shemar Alleyne)