Smyth Street execution
As Morris Prince's trial continued at the High Court before Justice Navindra Singh, police ballistics expert, Inspector Eon Jackson identified multiple bullets and spent shells of ammunition which were retrieved from the crime scene. This suggested that several shots were fired when businessman O'Riley Small was killed on March 19, 2016.
Jackson, who has over 20 years' experiences in ballistics, told the 12-member jury that he examined ten .40 spent shells and two .40 bullets which were handed over to him by Corporal Radcliff. Jackson observed that the 10 cases were all discharged and from examination, he reasoned that the weapon used was either a .40 pistol or a 10mm pistol. He prepared an analyst's report and wrote his statement.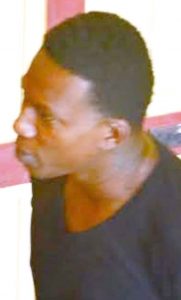 The witness then identified the exhibits which were admitted into evidence. He explained that when a firearm is being discharged and it explodes, hot gas force the residue into the air. He further stressed that gunshot residue remains on the body for about 36 hours. Police Corporal Radcliff had testified that gunshot residue was found when he tested Prince while he was in custody but the defence had argued that a police station would have been contaminated with such a material.
It was on Wednesday last that the jury was told that the defendant, Prince, was not only seen with a gun at the crime scene but was later found with an article of clothing that was similar to what the shooter was clad in. This had been the evidence for ex-Corporal Derwin Eastman, who claimed he saw Prince, in a "crouched over" position at the crime scene with a gun and asked him if the weapon was licenced.
He had noted that he went back to the scene to see if Morris was still there, but he had "left the scene". Corporal Eastman said that they later went to the Rio Night Club where Morris was contacted and was later taken into custody.
Charlene Forde, sister of the deceased man, had recounted that she heard rapid gunshots just as she was about to open the door to let her brother in.
According to reports, the deceased man was executed when he had reportedly entered his yard at Lot 2 Smyth Street, Werk-en-Rust, Georgetown, after he returned home from a night out.
It was reported that he was approached by a man who discharged several rounds in his direction thus causing him to sustain multiple injuries. The defendant is being represented by Attorney Mark Waldron while State Counsels Tuanna Hardy, Abigail Gibbs and Teriq Mohammed are prosecuting the case.