An out of control barge on Saturday afternoon crashed into the Demerara Harbour Bridge (DHB), forcing management to restrict heavy vehicles from traversing on the bridge until further notice.
According to reports, upon contact with the bridge, the barge reportedly knocked away two pontoons (steel structures attached to the bridge to keep it afloat) on the eastern end of the bridge.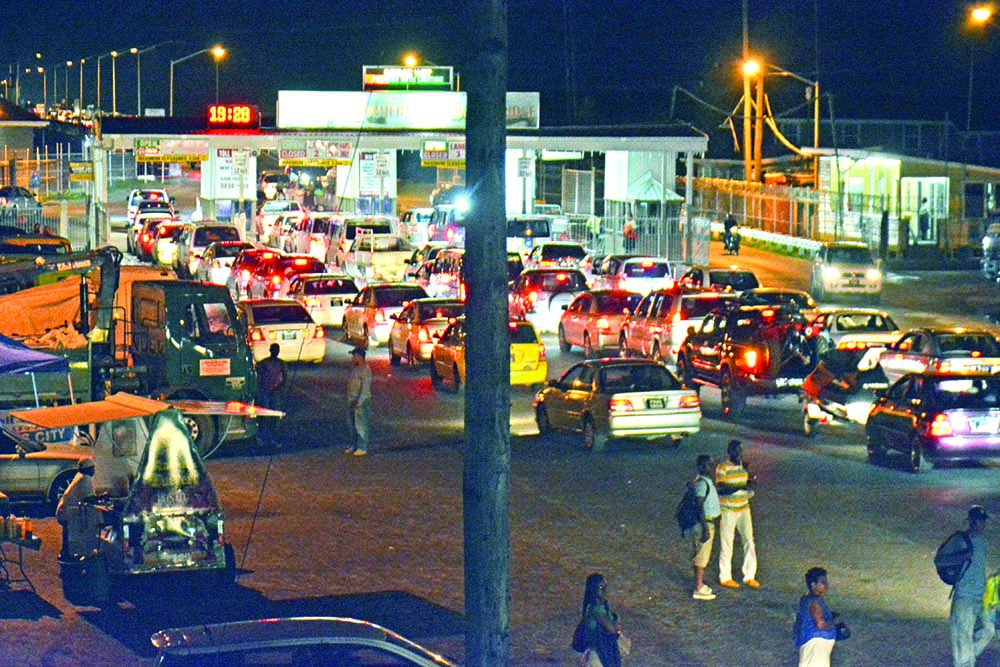 When contacted, General Manager of the Harbour Bridge, Rawlston Adams told Guyana Times that he and his team were on the bridge, trying to assess and fix whatever damage was done.
"We are currently working on it," he managed to tell this newspaper.
Nevertheless, shortly after the incident, the DHB Management took to its Facebook page to alert the public that all heavy-duty vehicles will be prohibited from crossing the bridge.
"All motor lorries and all laden canters and tractors will be restricted from transiting the bridge until further notice. Management wishes to apologise for any inconvenience caused," the bridge company said on its social media.
Meanwhile, as is customary, whenever there is an issue at the bridge, the traffic builds up along the East Bank Public Road, as well as on the western side of the bridge.