…Bharrat is new BCB Patron
A Berbice Cricket Board (BCB) delegation led by President Hilbert Foster last Tuesday met with two senior Government Ministers in what was described as highly successful meetings at their Georgetown offices.
The BCB delegation comprised of Albert Smith, Robby Saywack, Angela Haniff, Dr. Cecil Beharry and Public Relations Officer Simon Naidu. Naidu stated that, over the next couple of months, the BCB would be involved in several outreach meetings with senior Government officials, to update them on the progress of Berbice Cricket and seek to develop areas of cooperation that would benefit the Ancient County.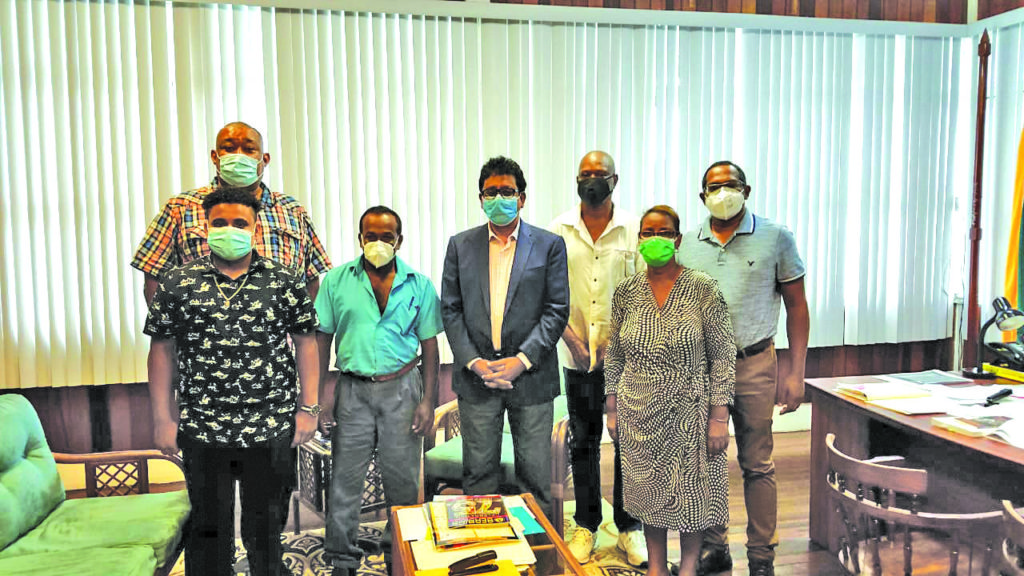 The delegation met with Attorney General and Minister of Legal Affairs, Anil Nandlall, and Natural Resources Minister Vickram Bharrat. Foster updated both Minister on the rapid development of Berbice Cricket over the last two years and the plans of his executives for 2021. The BCB, he noted has not stopped working des
pite the ongoing COVID-19 pandemic and continues to make a positive difference in the lives of the less fortunate while putting in place its plans for the restart of the cricket season. Both Ministers hailed the work of the BCB and committed themselves to playing a role in the future.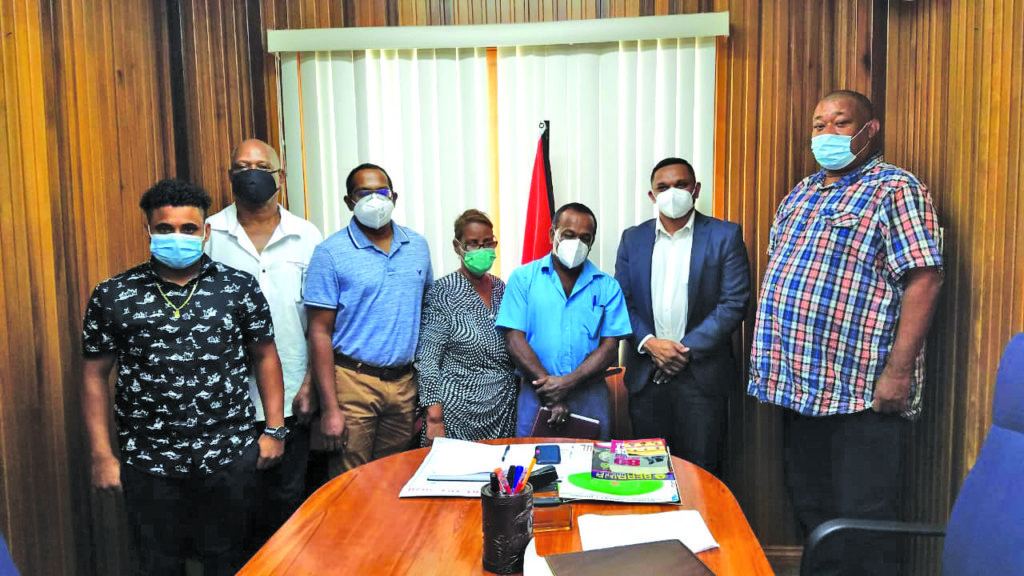 The delegation was informed by the Attorney General of the current status of the Cricket Administration Bill that was passed in the National Assembly with support from both political parties after lengthy consultations with cricket stakeholders.
The Attorney General stated that the Government has no favourite in the race, but rather wants democracy returned to the national game. The BCB also sought, and received, advice on how to proceed on having motions passed at their last Annual General Meeting added to the Cricket Bill. These motions include expanding the life of the BCB from one year to two years, inclusion of two more members, and the replacement of executives who might resign during a term.
Attorney General Nandlall accepted an invitation from Foster to visit the county for a meeting with clubs, and also committed to assisting the BCB developmental programme in the future.
Minister Bharrat hailed the outstanding work of both the BCB and the Rose Hall Town Youth and Sports Club, MS. He stated that as a Berbician, the development of youths in the county was very close to his heart. Minister Bharrat readily agreed to accept the role of Honorary Patron of the BCB, and would be sworn in on the 14th of November at a special ceremony at the St. Francis Community Developers.
The incoming Patron agreed to the establishment of a Patron Fund which would benefit young cricketers and clubs.
The Minister also promised to work along with the BCB to make sure that its planned 2021 semi-professional league becomes successful.
The BCB executives expressed gratitude to the Minister for his warm welcome and acceptance of the Patron role. Both Government Ministers received several publications of the BCB.