The Berbice Cricket Board (BCB) has been busy meeting with senior Government officials since the newly elected Government took office.
Led by its astute president Hilbert Foster, the BCB has so far held very successful meetings with several Government Ministers, including Minister of Sport Charles Ramson, Minister of Agriculture Zulfikar Mustapha, Attorney General Anil Nandalal, and Minister of Natural Resources Vickram Bharrat.
Minister Bharrat was last week inducted as the Patron of the BCB, while donating $1M and a large quantity of cricket gear to that club.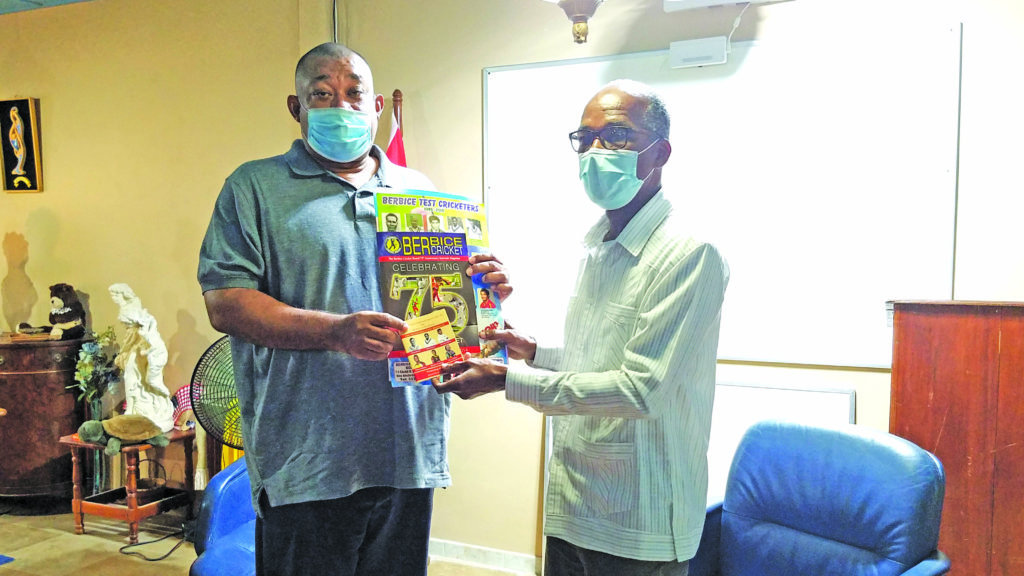 Agriculture Minister Zulfikar Mustapha has sponsored a cricket tournament and provided a one-year scholarship sponsorship to attend the University of Guyana as part of the prizes to be won in the tournament.
Commitments of cooperation have also been received from other senior officials of the Government.
Last Saturday, Foster led a seven-member delegation to meet with Labour Minister Joseph Hamilton in an hour-long meeting at the St. Francis Community Developers Training Centre. Matters discussed included a wide array of topics, including vocational training for youths, leadership seminar for club management, cooperation to tackle child abuse and child Labour, and hosting of a cricket tournament.
Minister Hamilton indicated his keen interest in working along with the BCB, as he was impressed with its work and linkage with youths. Head of the Industrial Board, Mr. Richard Maughn, spoke broadly on the training programmes associated with the Ministry after the BCB Head indicated an interest in getting young cricketers trained in areas that would allow them to gain meaningful employment. It was noted that not all youths would be able to pass with flying colours at the CSEC level, Foster noted that gaining skills to become a carpenter, mechanic or tailor could assist youths to gain an income and take them away from a life of crime.
Minister Hamilton mandated the BIT Head to follow up discussions with the BCB to organise some sessions.
Foster also expressed disappointment at the level of management of clubs in Berbice, and the need to host leadership skills seminars for those in management positions, and this would also be discussed further with the hope of organising seminars in the near future.
The BCB also sought to obtain cooperation of the Labour Ministry to stop child abuse and child labour in the county. Minister Hamilton mandated Chief Labour Officer Charles Ogle to work along with Foster to have a campaign involving posters and billboards, while he also committed to have discussions with the Minister of Sport concerning the hosting of a cricket tournament by the Labour Ministry to promote solutions to the problem of child abuse.
Foster expressed gratitude to Minister Hamilton for taking the time to meet with the Berbice Cricket Board, and said the BCB looks forward to a successful relationship with the Ministry.