Battling the COVID-19…
Prevented from taking to the playing field by the deadly coronavirus (COVID-19), the joint task force of the Berbice Cricket Board (BCB) and the Rose Hall Town Youth and Sports Club (RHTY&SC),MS, early last week donated detergents to several institutions in East Berbice (Region Six), including the Port Mourant Public Hospital, the Port Mourant NDC, the Port Mourant Market, the Rose Hall Town Council, and the Rose Hall Town Post Office.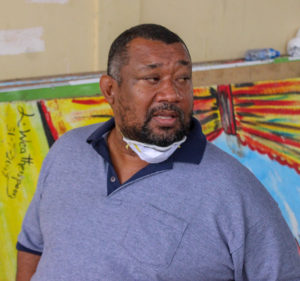 That aside, the cricket teams of the RHTY&SC, MS, would be sanitising the Rose Hall Town's main streets on Sunday May 17, and the necessary arrangements have been completed with the proper agencies.
Additionally, West Indies Female cricketer Shabika Gajnabi has made her second contribution of food items to the BCB/RHTY&SC's 'food hampers project', and Food For The Poor (FFTP) has also donated items in this regard.
During the week, BCB/RHTY&SC, MS, would be sharing out at least 100 smaller food hampers to families in the East Canje/ New Amsterdam area, and Bounty Farm chicken products would be among those items.
Moreover, for Mother's Day 2020 (today), the BCB would be honouring a "Mother of the Year".
The BCB/RHTY&SC, MS, is hereby extending deep gratitude to Ms Gajnabi and Food For The Poor for their donations. BCB boss Hilbert Foster and his team are encouraging members of the general public to support this drive by donating items for 'the food hampers' project.
Foster revealed that he received a donation of seven copies of the latest edition of the ICC Rules of Cricket, and would be donating same to senior coaches, the Umpires Association, and the Competition Committee of the BCB. The books would be handed over during this week. The BCB would also seek to print copies of this book for donation to its senior clubs.
As the BCB continues to work behind-the-scenes to uplift the standard of cricket in the ancient county, Foster has made it quite clear that, under his leadership, great effort would be made to make the BCB self-reliant, and all materials needed would be obtained for the development of cricket.