Hailing from the Amerindian community of St Cuthbert's Mission in Region Four (Demerara-Mahaica), which has a population of just over 1,700 people, 18-year-old Beauty Razack knew that she wanted to better her life, taking into consideration the struggles her family had faced in raising her.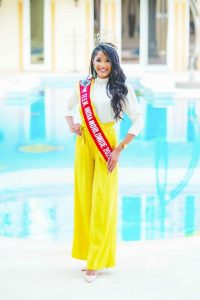 Coming from a single-parent family was just one of the many struggles she had faced as a child, and she knew that one day it would be her responsibility to bring her family out of poverty.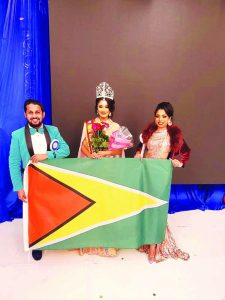 Her journey to success began very early as a child, but became even more pronounced after she had written the National Grade Six Assessment (NGSA) examinations in 2015. Awarded a scholarship to pursue her secondary education at the Richard Ishmael Secondary School in Georgetown, she left the only people she had known in that little village, and embarked on her search for a better life, in the process enduring being bullied and abused.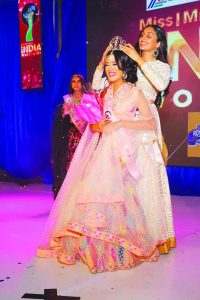 Fortunately, with a bit of enthusiasm and optimism, Razack became even more determined to aim for the stars, not letting anything deter her from pursuing her goals; and at the Caribbean Secondary Education Certificate (CSEC) examinations, she secured passes in 21 subject areas.
Beauty Razack aims daily to prove that, with determination and sacrifice, anyone can achieve anything they set their mind to achieving. While many people know Razack to be academically inclined, she finds it critical to be rounded, and has thus participated in activities that have secured her ambassadorial positions in many areas globally.
Beauty Razack currently holds more than 25 global titles and nominations, and has recently represented Guyana at the Caribbean Youth Ambassadors programme, aimed at promoting leadership and civility among the countries in the Western hemisphere.
She is a Changemaker with UNITE2030 (an initiative that falls under the auspices of the United Nations); the Global Peace Chain has also appointed her as one of the Global Peace Ambassadors for the years 2020-2022; she is the Country Representative for the Global Youth Model United Nations (GYMUN); Country Director and Representative at the International Crisis Summit (ICS); Representative at UNFPA Caribbean; Advocate at UN Women Caribbean; Ambassador at Blessed Girls Global Chapter; Representative at the International Affairs Committee (IAC); and Deputy Country Coordinator at the International Youth Summit (IYS). And those are just some of the titles she holds.
Just a few months ago, the Talk African Foundation nominated her as one of the most beautiful and influential young women.
She is one of the co-authors of the Blessed Girls International's first book, which is focused on the 4Cs – Civility, Creativity, Community, and Climate Change. The book was launched and published one year ago, and has been gaining tremendous internal traction.
Beauty Razack is currently pursuing degrees in International Relations and Civil Engineering. In addition, she is pursuing an online Law course at the University of Peking, as she has hopes of embarking on career paths in both law and engineering. Her conviction is that an individual should not be limited to just one career path.
Just about a month ago, Miss Razack represented Guyana at the Miss Teen India Worldwide pageant in New Jersey, USA, and for the first time in history, Guyana was able to bring home the coveted title.
"It wasn't an easy road, but with the right people to guide and support me, we've come out successful. And throughout, we've gained such great experiences; the network and bond created among the many countries represent social and civic cohesion, and will be utilised to foster a global community where positive change is promoted greatly," she has said.
She is enthusiastic about continuing to make her mark globally through this platform and the many others of which she is a part.
"I'm more than eager to fulfill the mandate under this portfolio, and to continuously create a ripple effect on those I encounter through the many platforms I'm affiliated with. The collective efforts made, and the contribution of everyone to my overall being, whether it was just an interaction, a piece life of advice, or whatever it was from my childhood days to now, has led me to this point, and I'm entirely grateful. As they say, it takes a village to raise a child, but in my case, it went beyond that," she has said.
She would like to thank everyone for believing in her, especially her family, sponsors and, most importantly, the Directors of Miss India Guyana Organization, for their immense support and guidance.
This star-stunning young woman is evidence that, with determination and hard work, no goal is impossible, and her advice to everyone is to challenge themselves to better their past.