The three Chambers of Commerce in Region Six (East Berbice-Corentyne) are calling on the regional administration to include them at the discussion table when decisions are being made regarding development of the county.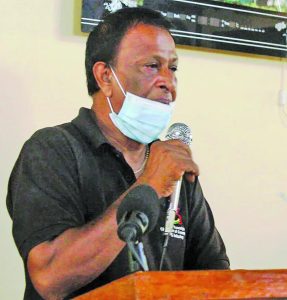 The calls were made over the weekend when Finance Minister Dr Ashni Singh met with representatives of the three business representative organisations.
On Sunday, Finance Minister Dr Ashni Singh met with the Upper Corentyne Chamber of Commerce, the Central Corentyne Chamber of Commerce and the Berbice Chamber which has its support base in the New Amsterdam area.
President of the Berbice Chamber of Commerce and development Association Ryan Alexander said the regional administration has not been engaging the Chamber.
He called for a more inclusive arrangement noting that the business sector is the engine of growth. In fact, he highlighted that at the national level, the Private Sector Commission is being consulted by Government on critical decisions.
President of the Upper Corentyne Chamber of Commerce Hemchand Jaichand expressed similar sentiments, saying that he is disappointed with the interaction between the Central Government and the business sector on the Corentyne.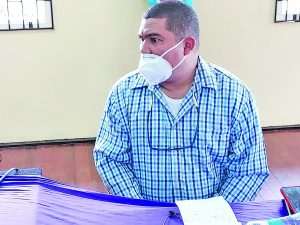 "I believe and I am subject to correction, that the region feels that it should not have any discussion with the Private Sector. We are saying that we are promoting democracy. We believe that we should be part and parcel of decision making. This is not happening. Mr Regional Chairman, this is not happening," he said
Meanwhile, Past President of the Central Corentyne Chamber Muhhamed Rafeek noted that the regional administration has been neglecting to involve the Chamber even when the issues directly relate to the business sector on the Central Corentyne.
Regional Chairman David Armogan who attended all three of the meetings explained that there is need for more engagement on the part of the Chambers.
At the Upper Corentyne meeting he said on many occasions members of the business sector do not attend meetings especially on agricultural issues when invited.
Minister Singh explained that Government sees the Private Sector as playing a key role in the development process and has been engaging the Private Sector.
He recalled that on the very first day President Irfaan Ali assumed office he had an engagement with the Private Sector and has since had other engagements with the body.
"I recall your very active participation and engagement with the national Private Sector at the Pegasus Hotel," he told Jaichand.
"That is only an example of multiply channels through which we continue to engage with the Private Sector. I prefer to think of these engagements as an ongoing process. I don't believe too much in these one-off consultations," Minister Singh added.
While it was the first time the Minister was meeting with both the Berbice Chamber and Upper Corentyne Chamber, it was his second engagement with the Central Corentyne Chamber. (G4)