Hand-in-Hand 3-Day Inter-County Cricket Tournament…
– Algoo rates century as one of best in career
By Brandon Corlette
Defending champions Berbice recorded a poor showing in the first round play of the Hand-in-Hand 3-Day Inter-County Cricket Tournament, securing a mere draw against a Guyana Select U-17 team, against whom they lost the first innings but were on course to secure victory when rain intervened.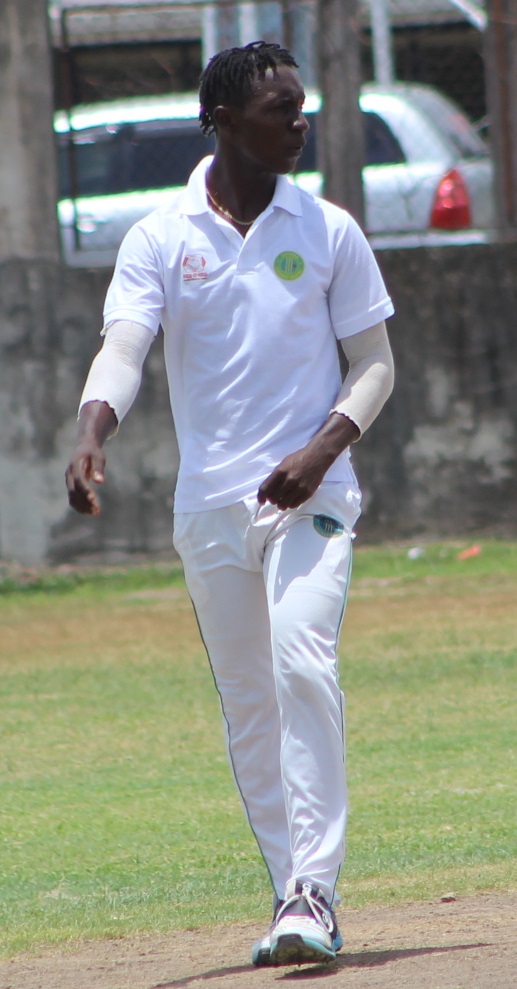 Speaking exclusively with this reporter, Berbice U-19 Captain Kevlon Anderson, a West Indies U-19 selectee, said the team had a good outing, as only the first innings had gone 'the other way'.
"It's just the start, and we will have some bad days. I (would) rather (that) we start this way and continue improving", Anderson explained.
In the first innings of their match against the Select U-17 Team, with the encounter being held at the Everest Cricket Club in Georgetown, the Berbice U-19 team were shot out for 127. Taking the opposition lightly, their batsmen were over-confident in their approach, and threw away their wickets.
Their bowlers however, led by West Indies U-19 selectee Kevin Umrao, had bowled out the opposition for 218, with Umrao snaring 5-55 with his left-arm spin.
Given opportunity to mend their ways in the second innings, the boys from the 'ancient county' had shown their worth, with Alex Algoo leading the fight-back with 175, his third inter-county century and his highest score.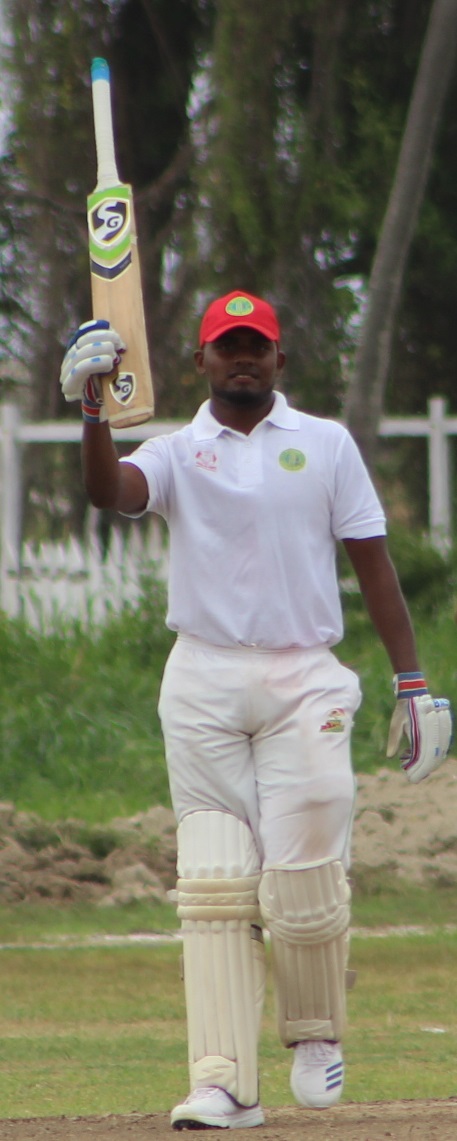 Speaking with this reporter after his memorable innings, Algoo, a National U-19 player who had played twice at the CWI Regional U-19 level, said it was one of his better knocks, but he needed to work on the physical aspect of his game, and do a bit of 'tightening' on the technical aspect of his batting.
He led the Berbice side to a formidable 404-5 in only 86 overs, with Kevlon Anderson, Junior Sinclair, Seon Glasgow, Garfield Benjamin and Nigel Deodat also recording good scores in the batting marathon.
The U-17 Team were set a formidable 314 for victory, and while Berbice were chipping away at that team's resistance by constantly taking wickets, a deluge ended the match with the Select U-17 on 39 for 3.
Another positive for the Berbice team was fast bowler Leon Swamy taking three wickets in four balls.
Berbice will shift focus to their next opposition, Essequibo, whom they will play at Lusignan from today, Saturday May 4, 2019. In recent times, Essequibo has shown promise, putting up a fight in their inter-county matches. However, they have suffered a nine-wicket loss in their first round match against Demerara at the GCC, Bourda.
Essequibo were bowled out for 75 and 156, having no answer for the spin treat of Joel Spooner, an off-spinner who took 11 wickets in the match.
The lads from the Cinderella County had some solid performances from their leading batsman, Orlando Jailall, who top scored in both innings with 27 and 60 respectively. Amit Persaud was their stand-out bowler with a first innings haul of 6-69 from 31 overs.
It will be a riveting contest, but Berbice will start as favourites. Alex Algoo, who scored a century at Lusignan in last year's inter-county tournament, is as excited as his upbeat team mates.
Meanwhile, Demerara will today meet the Guyana Select U-17 Team at GCC, Bourda. Weather permitting, first ball will bowl off at 10:00h at Lusignan.