— says Jimmy Adams
By Brandon Corlette
Since the era of Lance Gibbs, was Devendra Bishoo the best Test spinner for the West Indies? While many may argue that Roston Chase is the number one Test spinner for the West Indies in recent years, his overall record with the ball is not impressive.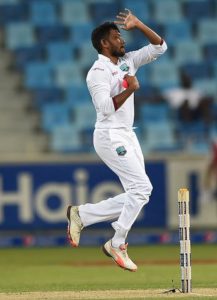 In fact, Chase played one Test match less than Bishoo and bowled in nine innings less. Clearly, Chase has maintained his spot in the team because of his all-round abilities.
It is safe to say that since the great Lance Gibbs, no West Indian spinner has dominated Test cricket. Bishoo is ranked fourth on the list of West Indies Test spinners in terms of wickets. He sits behind Gibbs, Sonny Ramadhin and Alf Valentine.
Bishoo played 36 Test matches, and has 117 wickets to his name, which include four five-wicket hauls and one 10-wicket match haul.
Chase has taken 69 wickets, with three five-wicket hauls to his name.
Sharing his sentiments on what is required for West Indies to have a world-class Test spinner, Director of Cricket West Indies, Jimmy Adams, has said it is a combination of a few things.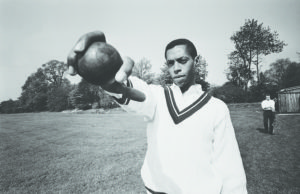 Adams said spin should be encouraged in the Caribbean, making sure the environment is suitable.
"We need to have good cricket wickets, which plays a major role in player development," Adams posited on the most recent Mason and Guest radio show. Additionally, Adams said the level of batting against spinners requires improvement in the Caribbean.
"Spin bowlers develop their craft by bowling to good batsmen, and you don't want spinners to see high quality batsmen for the first time when they leave the region to play internationally," Adams explained.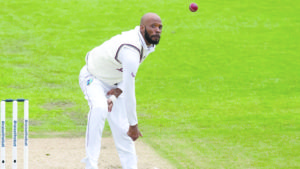 The long-serving cricket director added that the management of spin bowlers needs to be reviewed, from captains to coaches.
"I think we could have done better to manage spinners, not just leading up to games but during games as well. What fields are the captains setting? What are the instructions? This does not start at the international level, but from the grassroots."
Adams revealed that he is impressed with leg-spinner Hayden Walsh Jr. and the passion with which he plays the game.
West Indies Test spinners
since Gibbs
Gibbs may remain as the leading wicket-taker among spin bowlers for the West Indies. He accounted for 309 Test wickets in 79 Test matches, capturing 18 five-wicket hauls and two 10-wicket match hauls.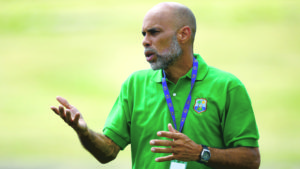 Some may say the modern West Indian spinners are not given a fair opportunity at the Test level, but the likes of Veerasammy Permaul, Sulieman Benn, and Shane Shillingford failed to cement places in Test sides.
Permaul played six Test matches, and in the 11 innings that he bowled, he picked up only 18 wickets, with no five-wicket haul. Benn had a decent run, with 26 matches from which he picked up 87 wickets; but he lacked consistency, which his bowling average of 39.10 proves.
Shillingford was among the dangerous spin bowlers when he played Test cricket, but he was reported for a suspect action. Shillingford, who is still playing regional cricket, has 70 Test wickets in 16 matches, along with six five-wicket hauls and two 10-wicket match hauls.
In contrast, other Test nations, such as Australia, India and Sri Lanka, have produced great spin bowlers in the modern era. The likes of Carl Hooper and Roger Harper were decent spinners in their time, but were considered part-time spinners.
In Jomel Warrican's Test career, he has taken 22 wickets in eight Tests, but he has not made a huge impact thus far. In addition to Chase, who is among the current Test spinners, Rahkeem Cornwall played three Test matches and has 13 wickets. Gibbs's haul of 309 wickets is a million miles away for the current Windies spinners.