Letter Hope SC is set to host two 20-over softball matches on Sunday December 18 from 13:00h to celebrate Guyana's 50th independence celebration.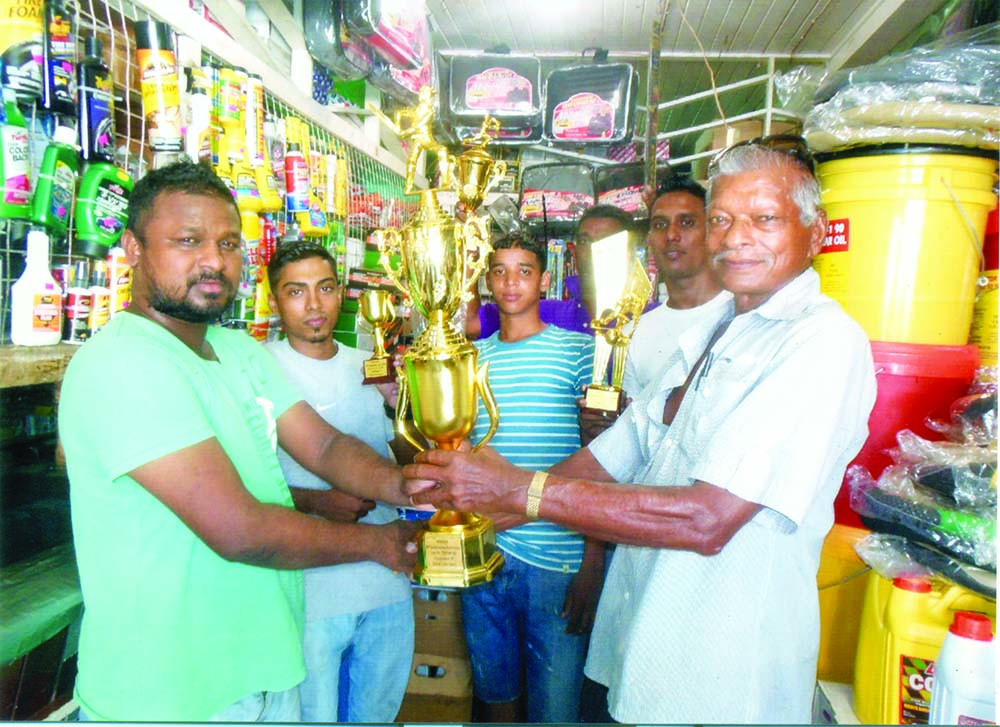 The first of it's kind over 50 years old softball match will be the main attraction between Better Hope Legion and East Coast All-Stars. The main supporting act will come from Better Hope and Fisherman XI in an Over-40 cracker.
Trophies are being provided by Dereck Auto Spares of Regent Road.
The teams will come from Fisherman; Pooran Singh, Ishwar Persaud, Mukesh Persaud, Jaggernauth Singh, Doodnauth Sookram, Wallack Joseph, Nadir Baksh, Anil Rambarran, Jagdesh Persaud, Hafeez Samad, Ramo Malone, Ramesh Kissoon, David Harper, Halim Majeed, Deodat Hemraj, Omar Seedyal, Robert Comaheo and Barlow Balram.
Better Hope over-40; Seeraj Bhimsain, D. Mohabir, R. Myers, M. Arjune, V. Deebra, R. Persaud, K. Jaikarran, S. Kumar, C. Sahadeo, R. Bhawan, R. Haripaul and
C. Boyer.
Better Hope Legion; k. Mangra, C. Mangra, H. Dhanraj, A. Sanichara, B. Singh, S. Ishmael, L. Harper, S. Bishan, R. Dukhu, D. Sukhdeo, John Kissoon and Kennard Luke.
East Coast Allstars; Suresh Dookram, Veno Lall, Balkaran Persaud, Jaikissoon Sukhai, Trevor Watson, Herman Watson, Naiem Chan, Sheik Mohamed, Khemraj Chanderpaul, Basil Bradshaw, Parmanand Singh, Kamal Persaud, Humanichal Ramnarine and Roopnarine Persaud.
Regional Chairperson of region four Regional Democratic Council, Genevieve Allen bowl the first ball to declare the day's activities officially open.