The Guyana Police Force (GPF) has issued a wanted bulletin for 27-year-old Aubrey Hyman, also called "Big Knee", for questioning in connection with the attempted murder of Osaffee Johnson and for a series of armed robberies.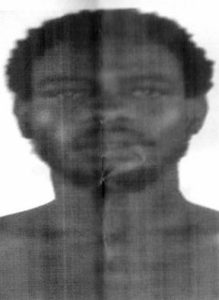 The wanted man's last known addresses were given as Lot 71 Curtis Street, Albouystown, Georgetown and Warlock Squatting Area, Georgetown.
Anyone with information that may lead to the arrest of Hyman is asked to contact the Police on telephone numbers 226-1389, 226-6978, 225-8196 or 911, or at the nearest Police Station.
All information will be treated with the strictest confidentiality.