Bodybuilding will be the next sporting discipline to restart activities after the coronavirus pandemic had put a stop to all sports in March 2020.
The Guyana Body Building and Fitness Federation (GBBFF) stages 'Resilience' on Saturday, December 12, at the National Cultural Centre on Homestretch Avenue in Georgetown.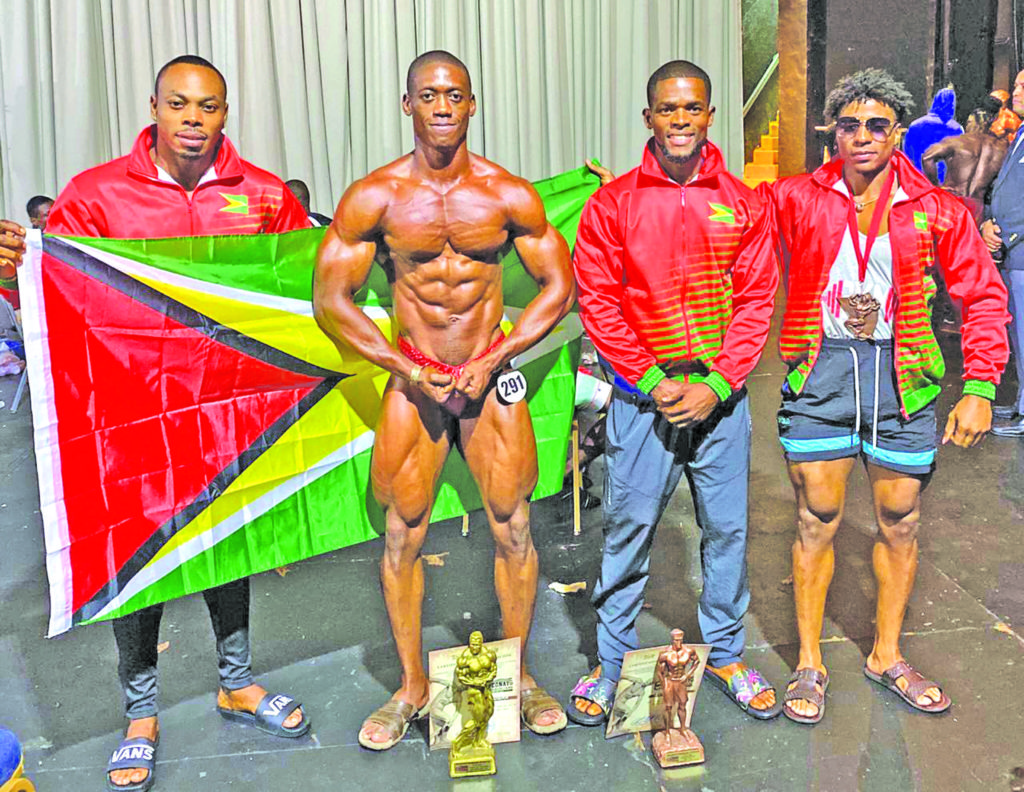 36 local athletes will grace the stage as they participate in 'Resilience'. However, the event will not be open to fans, but bodybuilding enthusiasts will have the opportunity to view via live streaming on various social media platforms.
December's event is a collaboration between the GBBFF and the Ministry of Culture, Youth and Sport (MCY&S) in an attempt to present the hardworking athletes, the bodybuilding and fitness fraternity, and the entire Guyana with a bodybuilding and fitness competition.
"With the country still navigating the COVID-19 pandemic, the GBBFF and the MCY&S wish to remind all Guyanese of our 'resilience' to withstand the testing of the times. Hence the said competition is to celebrate life, health, fitness, and our resilience as Guyanese, whilst promoting healthy lifestyle and healthy living," a statement from the GBBFF explained the rationale behind the competition.
Athletes, backstage personnel and the executive of the GBBFF have vowed to observe all COVID-19 protocols to allow for the smooth running of the competition. While on stage, athletes will be required to stand 6 feet apart from each other. Backstage athletes will be required to wear their masks and to maintain the mandatory physical distancing. Judges will be seated 6 feet from each other, and will be required to wear their masks.
This competition will see athletes vying for prizes in 4 categories, namely: Bodybuilding Light weight (All athletes at 165 pounds and lower), Bodybuilding Heavy weight (All athletes at 166 pounds and higher), Bikini, and Men's Physique.
The likes of reigning Mr. Guyana, Marlon "Bolo" Bennet, reigning Ms. Guyana Bikini Champion Roseanna Fung; CAC finalist, Darious Ramsammy; reigning 2020 Novices Bodybuilding Champion, reigning 2020 Novices Bikini and Men's Physique Champions, Guyana Strong Man winner, Carlos Petersen, and many other accomplished athletes from every county in Guyana have already expressed their interest in participating in the competition.
Reigning CAC Gold Medalist, several times Mr. Guyana Champion, and one of Guyana's top elite athletes, Kerwin Clarke, will do the honour of guest posing for Guyana on the night of the competition.
Meanwhile, cash prizes of $100,000, $70,000, and $50,000 will be up for grabs for first, second and third place finishers in each segment. The overall winner of the bodybuilding segment will pocket $200,000.
The GBBFF, in its statement, revealed that all registered athletes are in full preparatory mode, and the GBBFF and the filming and media crew are working hard to present to Guyana live bodybuilding and fitness competition of the highest level.