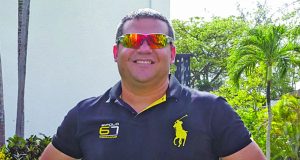 The Guyana Hockey Board in Collaboration with Bounty Farm Limited and Antonio's Grille will kick off proceedings for the year with the Bounty Farm One Day Outdoor Hockey Tournament.
The tournament which will be 7 A-Side (maximum of 11 players on each team) in both Men's and Women's categories will be played on Sunday at the National Stadium, Providence beginning from 09:00h and should run until 17:00h.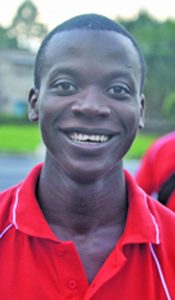 According to President of the GHB, Philip Fernandes, while indoor hockey had a fantastic year last year, outdoor hockey did not have the same fortunes and it is good to see the year beginning with an outdoor tournament, especially this one which has become a tradition.
All the top clubs are expected to participate and families are encouraged to come out and have a good time.
With the teams ready and rearing to go, a number of big names in the hockey circle are expected to come out to play. Some of these include, Aroydy Branford, Jamarj Assanah, Eric Hing, Michael Hing, Oliver Rahim, Tony Cole, Gabriella Xavier, Dominique DeGroot, Kenisha Wills, Laticia Chung, Philip Fernandes, Robert Fernandes, Aliyah Gordon, Ato Green, Hilmar Chester, Devin Munroe, Devin Hooper, Dwayne Scott, Jason Hoyte and others.
The clubs that are expected to be participating are Hikers, Old Fort, Saints, GCC and Phoenix.
Captain of Pepsi Hikers, Robert France has already indicated that his team has already begun preparation and will be gunning to start the new year on a good note, having had a successful run in 2016.