Thirty-eight-year-old Terry Chand is now in a serious condition at the Woodlands Hospital nursing a gunshot wound to his head after being trailed by two gunmen following a visit to the bank.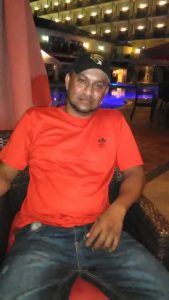 According to reports, Chand visited a bank at Triumph, East Coast Demerara at about 13:30h today and cashed a cheque for $800,000. However, after completing his transaction he was trailed by the two bandits to his Foulis, ECD worksite where he was shot to his head and relieved of his cash.
More details in February 22 edition of Guyana Times.