…Nandlall, Shuman, Gunraj challenge APNU/AFC to bring evidence of electoral 'anomalies'
The Guyana Elections Commission (GECOM) has completed recounting just over 500 ballot boxes, and the APNU/AFC coalition continues to hurl allegations of voter fraud without producing the evidence. However, that is not sitting well with political parties.
The Liberty and Justice Party (LJP), the People's Progressive Party/Civic and at least one GECOM Commissioner have called on A Partnership for National Unity/Alliance for Change (APNU/AFC) to produce the evidence of the alleged 'anomalies' they are claiming.
The APNU/AFC is alleging that a number of dead persons and migrated persons have voted in the March 02 General and Regional Elections; the very elections they claimed they won, and that it was free, fair and credible.
However, several persons participating in the ongoing National Recount have indicated that although those allegations are levelled, the APNU/AFC has yet to substantiate its claims with the relevant evidence.
Speaking to the media on Saturday at the recount venue – the Arthur Chung Convention Centre — GECOM Commissioner Sase Gunraj said the onus is on the APNU/AFC to provide the evidence. He noted that the Commission had met with representatives from the party on Saturday for almost two hours, but no such evidence was handed over to them. Instead, the party sought to question the Commission as to what they intend to do with the allegations they have raised.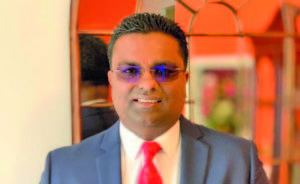 The delegation that met with GECOM included PNC General Secretary Amna Ally, PNC Chair Volda Lawrence, APNU General Secretary Joseph Harmon, AFC General Secretary David Patterson, and APNU/AFC candidate Roysdale Forde.
"What the delegation sought to do was to raise the same bare allegations about electoral irregularities without proof. As I indicated to you, not a single allegation or document has been brought to the Commission level in support of any allegation; and I keep stressing on this word allegation because it is a Commission decision as well that any insertion into the Observation Report at the instance of a stakeholder must be out of necessity termed an allegation, because no proof is being provided from the person," Gunraj noted.
The Commissioner said the manner in which the allegations are being raised is quite 'ad hoc'.
Gunraj said there were no more than two occasions wherein the APNU/AFC agents attempted to produce supporting evidence to substantiate their claims. However, he explained that it was a "hastily composed document that included some names and dates", and the document was withdrawn by the representative after the GECOM staffer sought clarity with their superiors.
Echoing the same sentiments were LJP Presidential Candidate Lennox Shuman and PPP/C executive Anil Nandlall. Nandlall noted that the leaders of the "rigging cabal" seem to be out of sync with their allegations. The former Attorney General related that they are yet to see any evidence of the electoral fraud.
"They are relying, in certain instances, on their Polling Day staff; and when it is convenient to their narrative and political agenda as it changes, they are throwing those very elections day staff under the bus. Because the fraud which they are claiming occurred on elections day, and the irregularities to which they are adverting could only have occurred if their election day staff acted negligently and did not do their job," Nandlall said.
"We are in here every day. They have not produced any evidence of dead voting. I know they are making allegations that dead people voted and migrated people voted, but what is the evidence? Where is the evidence that these people are dead, or are migrated, or have migrated? They have not produced any evidence in the room (but) they are standing up and (making) these allegations," he explained.
Nandlall, further, explained that in almost every instance where a dead voter was identified, it was revealed that the person did not vote, since their name was not marked off on the Official List of Electors.
Tangled web
Weaving what can only be considered a tangled web, PNC General Secretary Amna Ally told reporters that the party has already submitted a substantial amount of evidence to back up its claims. However, she could not have attributed a numerical value to the evidence submitted. This claim has since been denied by GECOM Commissioner Sase Gunraj.
When asked about whether the APNU/AFC is using its caretaker Govt status to access private records to push its political narrative, Ally said the death records are public, but shied away from stating how they came about the immigration records.
APNU/AFC Executive Winston Felix heads the Department of Citizenship, which has access to those records.
Many have contended that accessing immigration records of citizens for the purpose of pushing a political narrative is tantamount to invasion of privacy.
Contradiction
The National Recount of the ballots, if one agrees with caretaker Attorney General Basil Williams, would be a complete waste of time since — he is contending — a winner cannot be declared using the recount figures.
Williams is contending that the recount is merely an exercise to determine the credibility of the elections, and not to determine a winner. However, his party's GS intervened at this point and said they are solely relying on the recount figures, and are bound to accept those results, once declared.
She noted that Williams is entitled to hold his ground, but said that at this point they are "past statements of poll and on to statements of recount."
APNU/AFC Presidential Candidate David Granger has already committed publicly to abide by the results of the recount, which is being supervised by Caricom.