A former employee of the Guyana Geology and Mines Commission (GGMC) and his teenage brother were killed on Tuesday after they were run over by a minibus in the vicinity of the Den Amstel Police Station, West Coast Demerara (WCD).
Dead are Shemon West, 28, and Shalum Allen, 19, of Lot 8-9 Fellowship, WCD.
Reports are the two brothers were returning home on a pedal cycle from the Leonora Police Station after uplifting car documents when they met their demise.
Preliminary investigations revealed that a minibus bearing registration number BVV 8882 had stopped to put off passengers and as the two brothers were in the process of overtaking, the vehicle suddenly drove off.
However, in the process, its right-side front hit the left handle bar of the bicycle thus causing the two men to fall onto the roadway. It was at this time another minibus with registration plates BVV 7042, which was heading in the opposite direction, drove over them.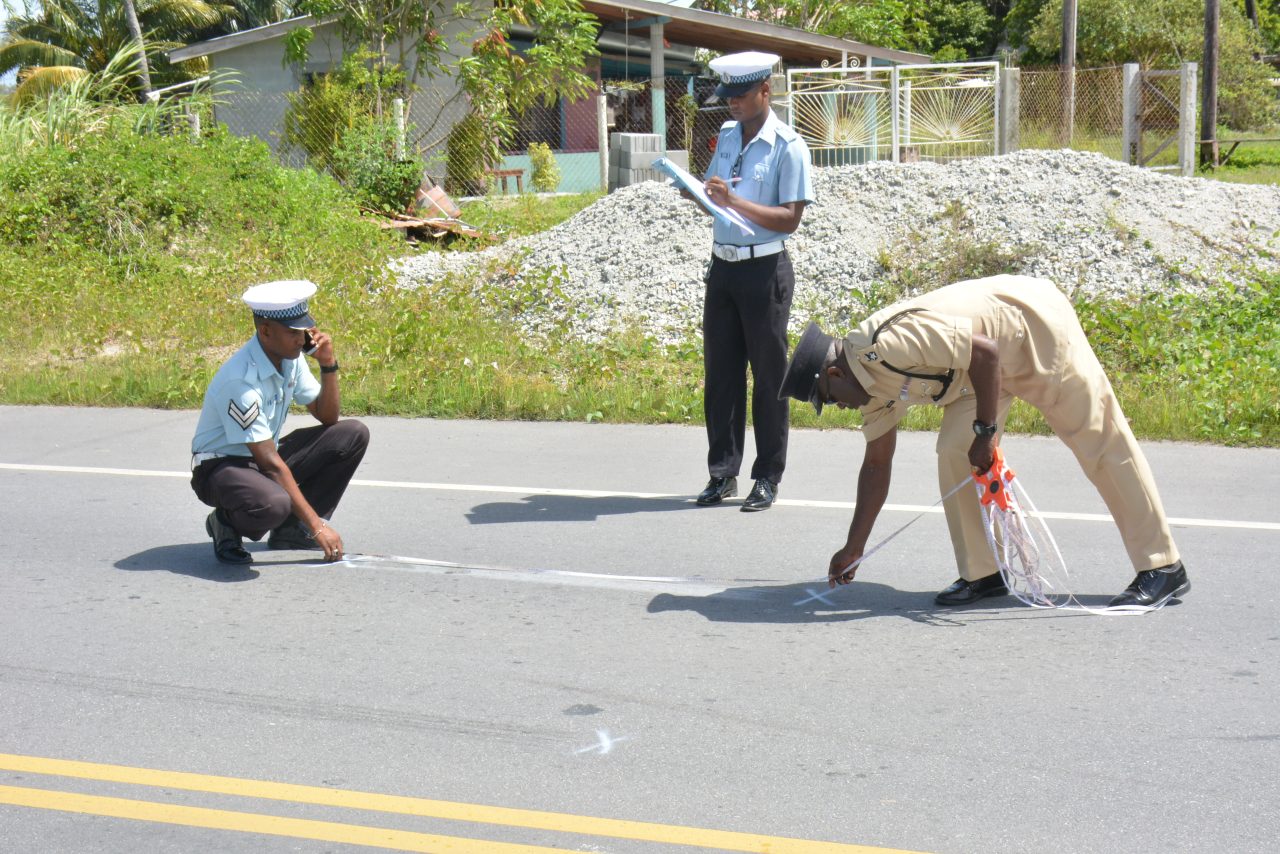 The teen reportedly died on the spot while his brother, a father of two, succumbed at the Leonora Cottage Hospital. When Guyana Times arrived on the scene, which is a stone's throw away from the Den Amstel Police Station, the traffic ranks were taking measurements on the road.
The mother of the two dead men was in the police station giving her statement while their eldest brother, Seon Moses, was being consoled by his wife.
Moses, who is an engineer at the GGMC, said he was not too familiar with the circumstances of the accident, but recalled receiving a phone call from a relative informing him that his brothers had died in an accident.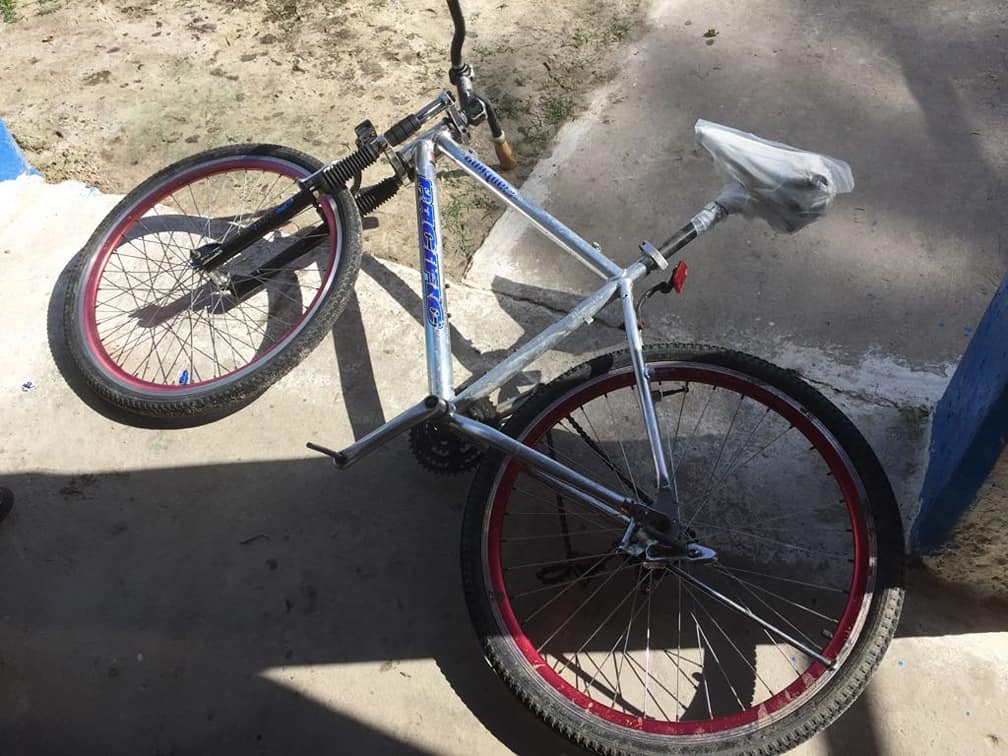 Without hesitation, he left his place of employment in Georgetown and travelled to the Leonora Cottage Hospital where he saw the bodies of his two brothers. He confirmed that both had sustained severe head injuries.
"My small brother had a gaping wound to the back of his head…the other had laceration to his body which suggested that he might have been dragged several feet…," the grieving brother stated.
Moses explained that his brother had previously worked at the GGMC.
"Up to this morning (Tuesday), I liked a photo on Facebook with my second brother and my daughter…This is unbelievable and words cannot explain how I feel at this moment," he stated. A friend, Shawnan Mc Donald, told this publication that Allen took a minibus to Leonora Police Station to uplift the documents.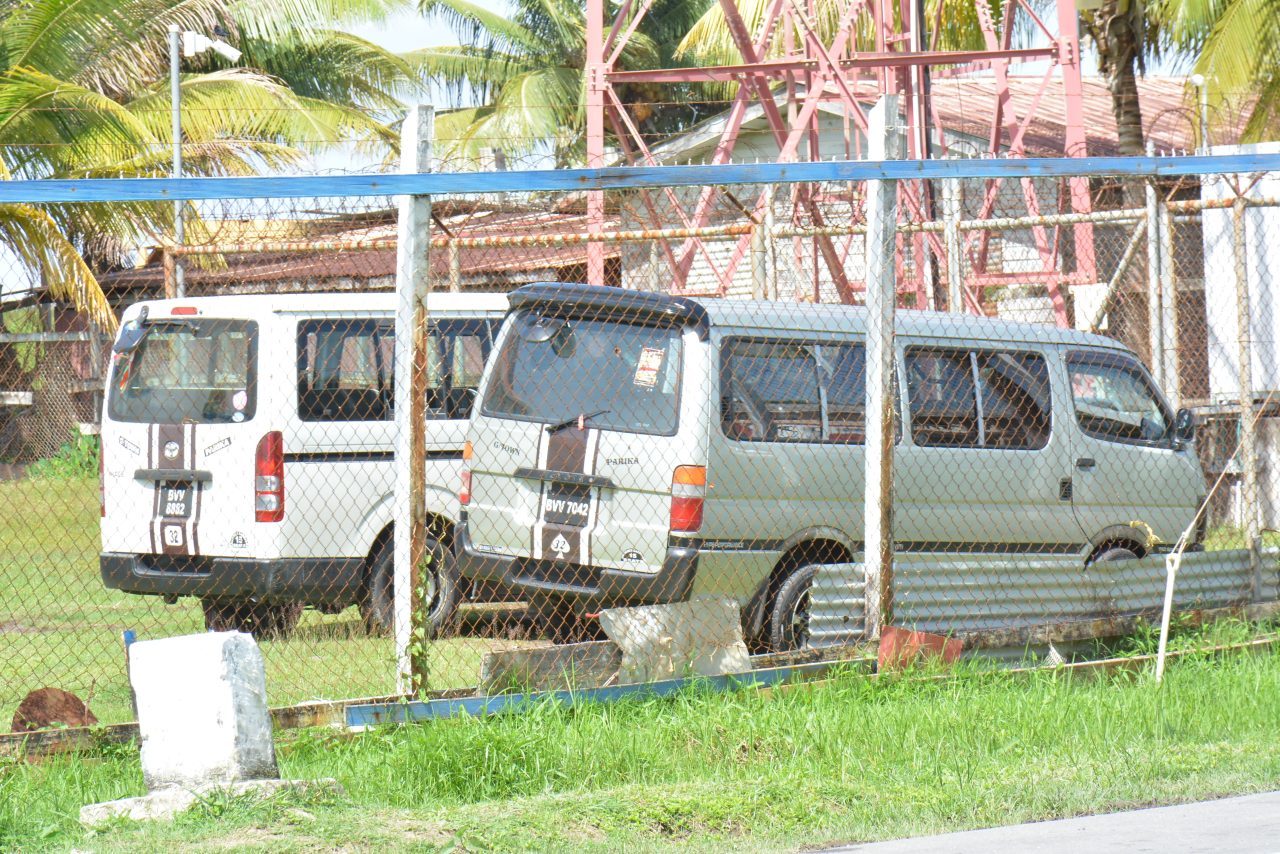 He noted that after collecting the documents, West convinced his baby brother to ride home. "From what eyewitnesses say, the 'pit bull' driven by "Short Man" of Tuschen was speeding," Mc Donald explained.
The two minibuses were seen parked in the compound of the Den Amstel Police Station. Following the accident, breathalyser tests were administered to the two drivers. None of drivers were under the influence. They however, remain in custody as Police continue their investigations.
The bodies of the two men were taken to the Ezekiel Funeral home awaiting a post mortem examination. (Bhisham Mohamed)