Three men who were occupying a house when the Police swooped down on same and found two firearms and a quantity of ammunition have been placed on bail after appearing at the Whim Magistrate's Court on the Corentyne in East Berbice on Tuesday.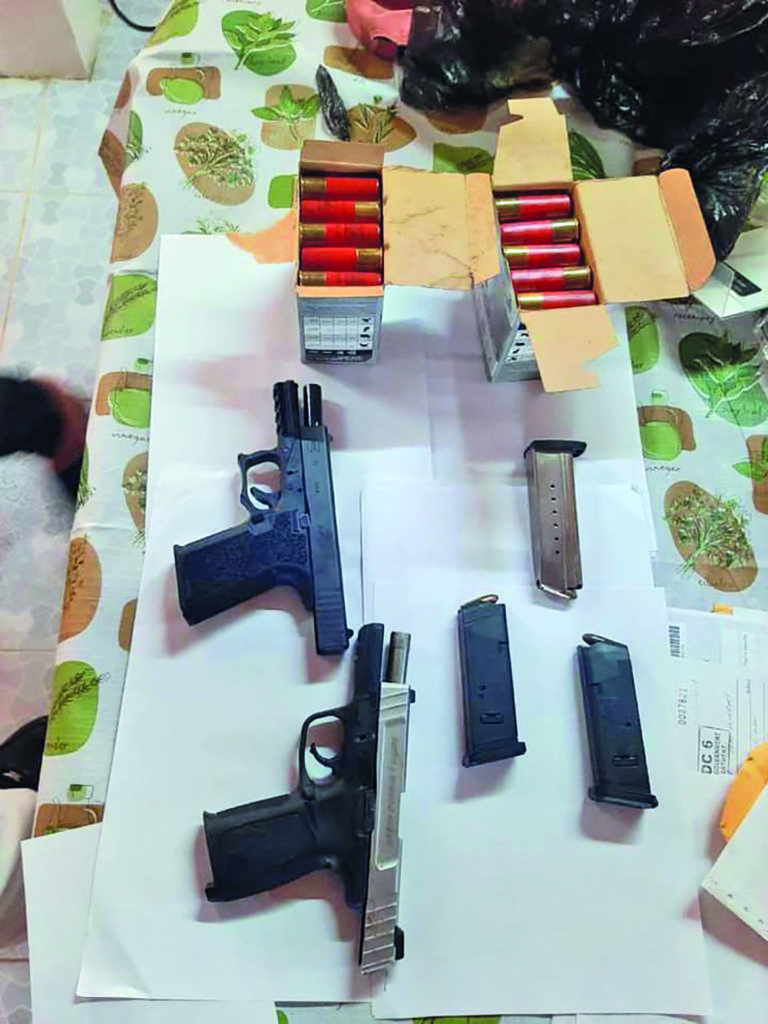 Romeo Singh of Port Mourant, Berbice; Deon Poonai, 28, of No. 73 Village, Berbice and Sammy Kristamma, 39, of No. 1 Public Road, Berbice appeared before Magistrate Rabindranauth Singh to answer the charges of possession of firearm and ammunition.
The Police have said that on February 11, 2021 at Port Mourant, Berbice, they uncovered two 9mm pistols, three magazines, 32 rounds of 9mm ammunition, and 50 rounds of 12-guage cartridges. At the time, the owner of the property, Singh, and the two others – Poonai and Kristamma – were on the premises. As such, they were arrested, cautioned, charged and later arraigned in court.
They have each been placed on 250,000, and are expected to make their next court appearance on March 25, 2021.