..Major General Atherly in place
Longstanding head of the Customs Anti-Narcotics Unit (CANU), James Singh, has been fired by Government. The decision took effect from the completion of his accumulated leave.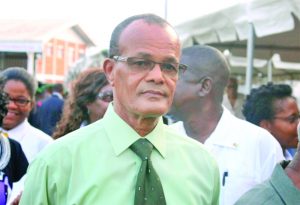 The former CANU head had proceeded on 42 days leave in March, with Government appointing retired Major General Michael Atherly to act in his absence. But according to reports reaching Guyana Times, Singh has now been dismissed from office.
When contacted on Friday, Singh confirmed his dismissal but declined to give any details about why he was fired.
According to the former CANU boss, he was notified by Public Security Minister Khemraj Ramjattan of the decision. He noted that the decision was effective upon the completion of his leave.
"I'm awaiting official documentation," Singh stated "But I've been notified by the Minister." Singh was appointed to head CANU in 2008. He has qualifications in public security, business and engineering.
On March 1, Government had announced that Singh had proceeded on leave due to the days he had accumulated.
At the time, Minister Ramjattan had also informed this newspaper that there was a deputy at CANU who would help Atherly in the administration of the Unit in the absence of Singh.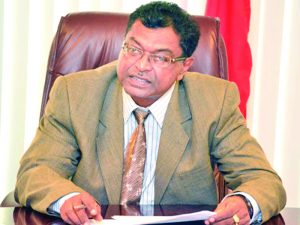 Minister of State Joseph Harmon had said that the decision was in line with Government's policy to ensure that officers did not accumulate annual leave and in turn request pay in lieu, Singh has been asked to proceed on leave effective March 1.
According to Harmon, public officers have always been encouraged to take their leave and "we want to discourage this practice of accumulating large amounts of leave and then asking for payment in lieu."
"So we are trying to ensure that all public officers get their leave during that year," Minister Harmon said.
Major General (ret'd) Atherly was responsible for leading the review of the National Drug Strategy Master Plan 2014-2018. This review led to the development of the National Drug Strategy Master Plan 2016-2020, which was launched last December.
It is expected that Atherly will continue to act as head of the Unit. The retired Major General is also head of the National Anti-Narcotics Agency. The Government has been facing much criticism of its appointment of Army officials in posts that do not specify such appointments.
It was only recently that former Guyana Defence Force Chief-of-Staff, George Lewis, was appointed as the Deputy Chief Executive Officer of the Georgetown Public Hospital. And with the recent dismissal of the hospital's CEO, Allan Johnson, Lewis took over that position. A number of other Army officers have also been appointed to State Boards and other civilian positions.
Meanwhile, Public Security Minister in a statement late Friday evening said that he indeed directed that Singh would be given notice of his termination of employ. All benefits however will be granted to him.
"In a scenario where very complex and difficult decisions have to be made, there is need for some amount of reconfiguration and restructuring. Mr. Singh has been at the Unit for nine years, and I hope to engage him on alternative placement options. I have thanked him for his leadership and all the support he has given to the Unit," Ramjattan said in his statement.