A Tuschen, East Bank Essequibo (EBE) resident was arrested on Saturday after a large quantity of cocaine was found in his vehicle during an operation by the Customs Anti-Narcotics Unit (CANU at Tuschen.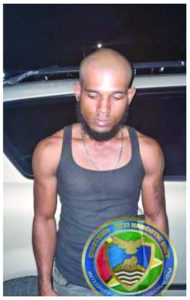 According to information received, agents of CANU, acting on information, conducted an operation in the Tuschen-Parika, EBE area.
During the operation, a motor vehicle with the suspect, Ryan Da Silva of Tuschen, was stopped and searched during which 15 brick-like parcels suspected to be cocaine were discovered.
At the time, he was the sole occupant in the vehicle. Da Silva was told of the offence, arrested and escorted to CANU Headquarters along with the narcotics for processing.
At CANU Headquarters, the parcels were tested and proven to be cocaine, which carried a total weight of 17.4 kg (38.3lbs) and a street value of more than US$552,000.00 (approximately GY$113,160,000.00). Investigations are continuing.
Back in October, two men were arrested by CANU after two kilograms of cocaine with a street value of approximately $2 million was found at Craig Street, Campbellville, Georgetown.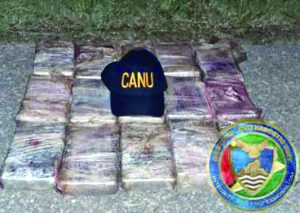 The men were 33-year-old Eon Joseph and 60-year-old Andre Gomes, called "Zipper", who has allegedly been linked to drug trafficking in the past.
Three years ago, Gomes was freed of a cocaine trafficking charge after it was found that insufficient evidence surrounded the case.
Based on previous reports, back in 2018, Gomes was arrested in the same Campbellville area after CANU ranks had found just over two pounds of cocaine at a house. He was arrested after a wanted bulletin was issued for him.
Three years before that case, Gomes was arrested and charged for the shooting of a taxi driver outside Palm Court on Main Street, Georgetown. He was also freed of that charge because of insufficient evidence.
This bust came just days after CANU intercepted a motor car in the vicinity of Rahaman's Park, Houston, East Bank Demerara (EBD), and found eight bulky parcels containing what is suspected to be cannabis.
The discovery of 15.566 kg of foreign and local cannabis valued at over $4.7 million resulted in the arrest of the driver of that vehicle, of Republic Park, EBD.