With the constitutional deadline for the hosting of General and Regional Elections within 90 days having expired today, officials from the United States-based Carter Center met with the Guyana Elections Commission (GECOM) on Wednesday.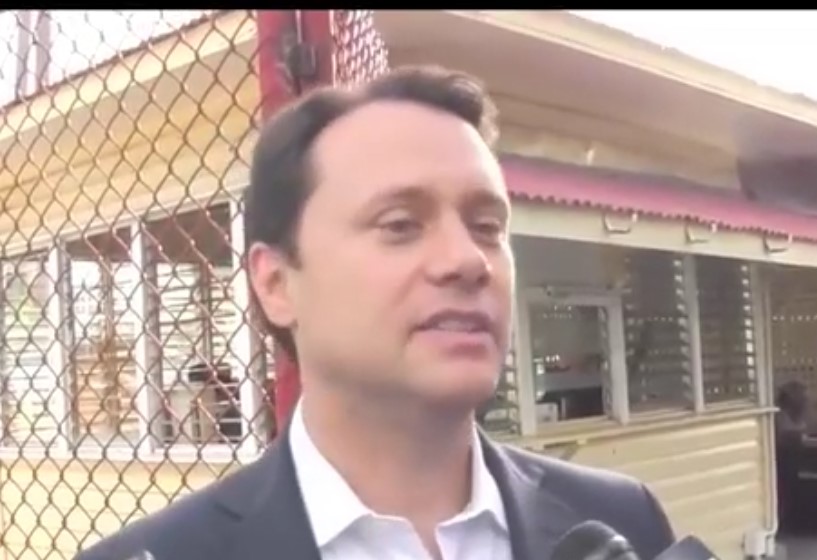 Following the more than two-hour long meeting, Jason Carter, the grandson of former US President Jimmy Carter, told reporters that the discussions were very productive with a genuine exchange of ideas.
Carter further posited that there is a lot of political desire to reach a solution but this will have to be done by the political leaders here.
"I think ultimately our role here, of course, is limited. We are not Guyanese, we care about this country… But ultimately, the issues that are being confronted right now are going to require the cooperation of the political leadership of this country and we are optimistic…" Carter asserted.
Despite mounting pressure on President David Granger to set a date for polls before today's expiration of the March 21 deadline, the Head of State had insisted on awaiting the elections body to guide him on their level of readiness before executing his presidential responsibility.
But GECOM had previously indicated that it cannot hold elections before the March deadline and has voted to do house-to-house registration which will conclude in November. In fact, on Tuesday the Chairman in a letter to the President on Tuesday, informing him that polls cannot be held before late November 2019.
Justice Patterson explained in the correspondence that since the elections body is continuing with its normal work programme, that is, the holding of house-to-house registration, it will need some $3.5 billion to host elections and as such, "no election date should be contemplated less than five months after these funds are placed at the disposal of and under the control of GECOM".
However, the Opposition Commissioners on GECOM have blasted the unilaterally appointed Chairman over the letter to the Head of State without discussing the contents.
Last week, Jagdeo revealed that he had already engaged several international bodies and the diplomatic community here to not recognise the coalition Government after March 21. The ABCE community has been vocal on the political situation in Guyana, calling on Government to uphold the Constitution.
In addition, the Opposition Leader had also disclosed that he was in conversation with President Carter, keeping him abreast with developments here.