− needs list sent to CDEMA; Barbados pledges assistance
− over 40,000 relief hampers distributed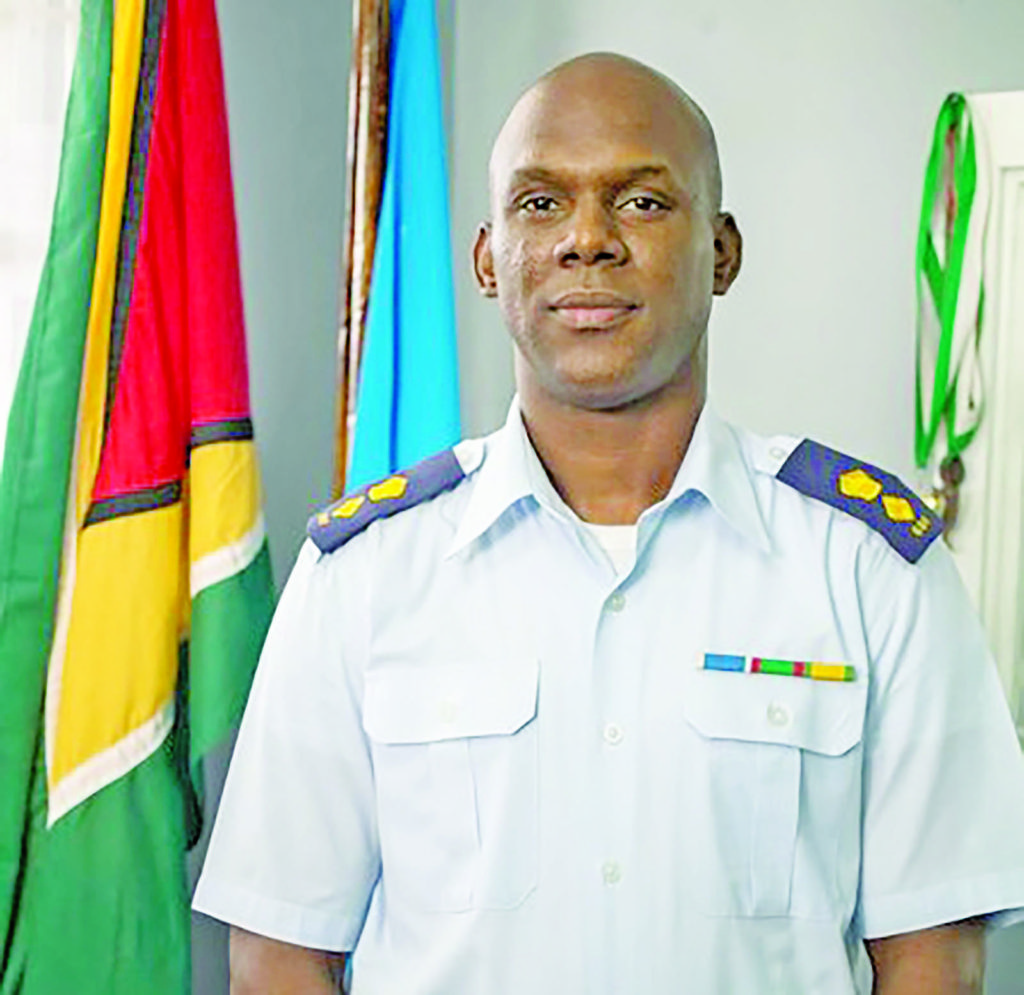 With Guyana's flooding being declared a national disaster, the Civil Defence Commission (CDC) is pulling out all the stops to coordinate assistance for Guyana, including approaching the European Union (EU) for assistance.
This was confirmed by CDC Director, Lieutenant Colonel Kester Craig on the side lines of the opening of the Tradewinds exercise on Sunday. According to Craig, some 29,000 persons have been directly affected by the flooding across the country.
Additionally, he said the CDC has already distributed, in collaboration with all the regions, over 40,000 hampers including food and cleaning hampers. But according to Craig, the CDC needs all the help it can get, particularly in the heavily-hit disaster areas.
"It is a Level Two disaster with disaster areas being Region Two, Five, Six, Seven and 10. Those are the disaster areas that have been defined in the proclamation the President would have signed and gazette. The other regions, despite being impacted, are more at a Level Two impact."
"Right now, a priority on our list are pumps to release excessive water, especially in the farming communities in Regions Five, Six and Two. Because of the level of water there, if you continue to have more rainfall, you can have more long term, greater destruction on the crops and livestock in that community."
According to him, the CDC has approached both the EU under its Civil Protection Mechanism (CPM) and the Caribbean Disaster Emergency Management Agency (CDEMA) for assistance. In the case of the EU, Craig explained that the CDC has made two applications earmarked for the EU, which will likely be sent by today once the greenlight is given.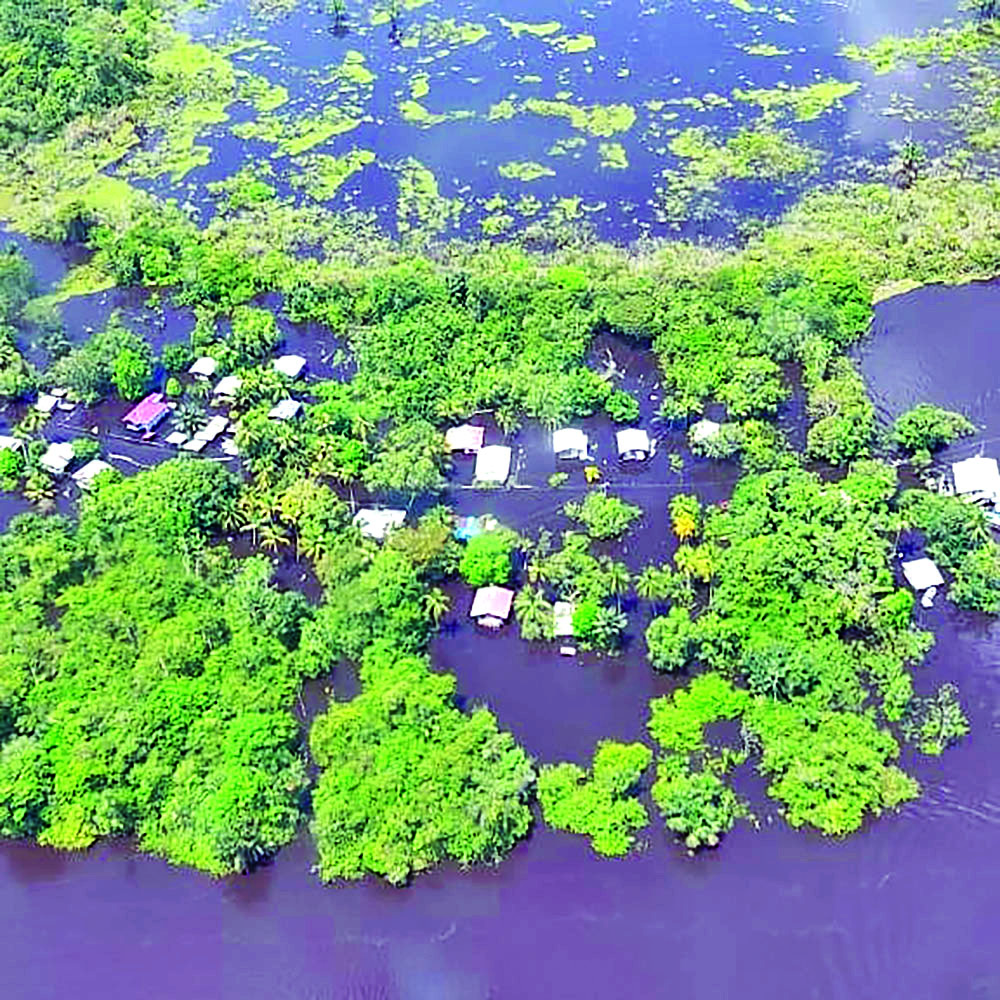 "We've already completed the two applications. One application provides for real time flood mapping and GIS support. That would be able to give us a better understanding of impact across the country and other opportunities to provide priority support."
"Another application is to provide priority support, so we can identify pumps and some other elements and some of the other equipment necessary for a response. I'm just waiting for some approval at the highest level and those applications will be sent off by (today)," he said.
According to Craig, it would be impossible for him to say how long it will take since that mechanism is controlled by the EU. According to him, the CPM is a response mechanism and due to the urgency of Guyana's needs, he was optimistic that the EU would understand the need for quick action.
CDEMA
When it comes to CDEMA, Craig explained that Guyana has already shared its needs list with the agency. With 19 participating states under CDEMA, it is expected that they will channel their support to Guyana through CDEMA based on this list. One benefit of CDEMA, Craig noted, is that it cuts down on excess aid which could overwhelm Guyana's ports. Additionally, he said CDEMA will be sending a team to Guyana and that support has already been pledged by Barbados.
"What CDEMA has already committed to do and we've already completed the application and documentation, is to send a team to complete a detailed assessment, so we could understand what is happening in those five regions and to support the needs in those regions. And we're hoping to have that type of support very soon… I have not received any direct country to country pledge except for Barbados," Craig said.
The CDC later sent out a press release elaborating on CDEMA's role and the meeting on Saturday between the agency and National Disaster Coordinators (NDCs), of which the CDC was one. Suriname, which has also been affected by flooding, was also represented at the meeting. According to the CDC, Guyana was commended for the effective updating of its needs list.
"Both countries were asked whether there is a list of organisations to which relief items can be consigned, and whether duty-free concessions were being offered to these organisations since there was an issue in a Member State where containers purporting to transport relief items were found to be carrying personal items," the statement said.
"Lt Colonel Craig explained that in Guyana's case, the CDC is not providing concession to items shipped to any organisation, adding that the Commission encourages a Coordinated Approach where supplies are handed over to the CDC for packaging then distributed to residents through local Government bodies."
According to the statement, Guyana's request for technical assistance in the form of sectoral damage assessment teams to assess the five severely impacted regions has been acknowledged by CDEMA.
"The regional disaster body further urged Guyana and Suriname to start looking at recovery planning which is critical to accessing financing and livelihood planning," the release further said.