– hosted by Indian High Commission, ICC
The High Commission of India on Sunday celebrated the third International Day of Yoga by hosting a day of yoga education and exercises.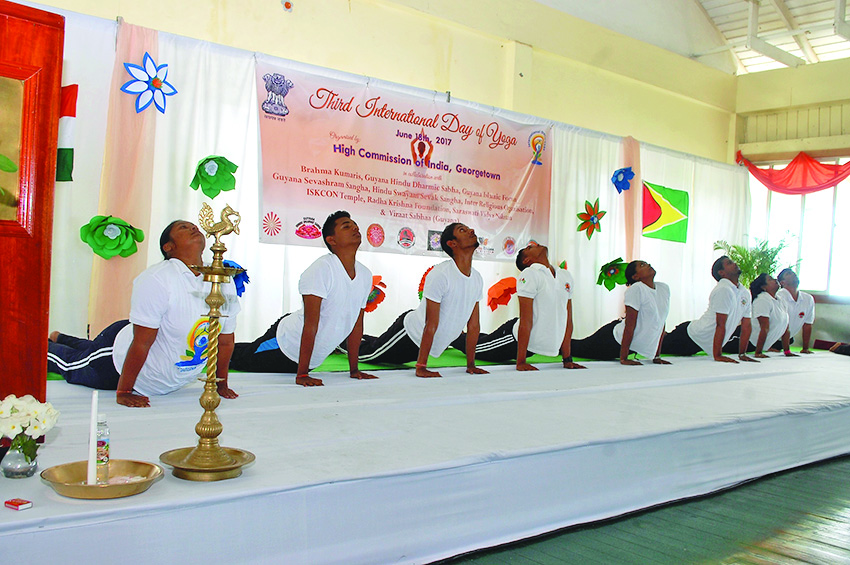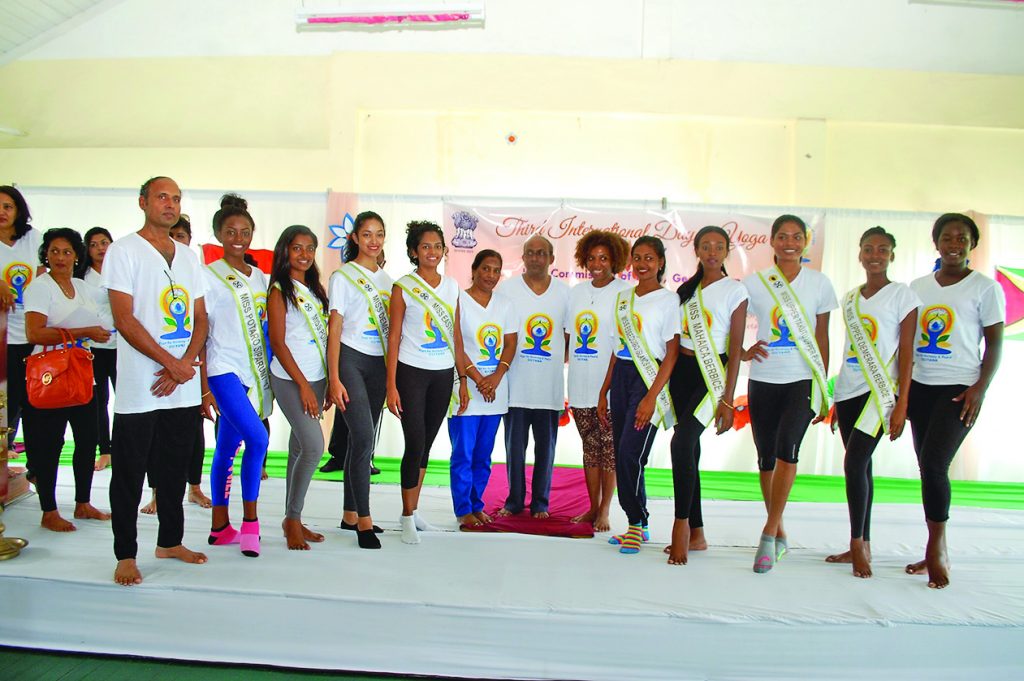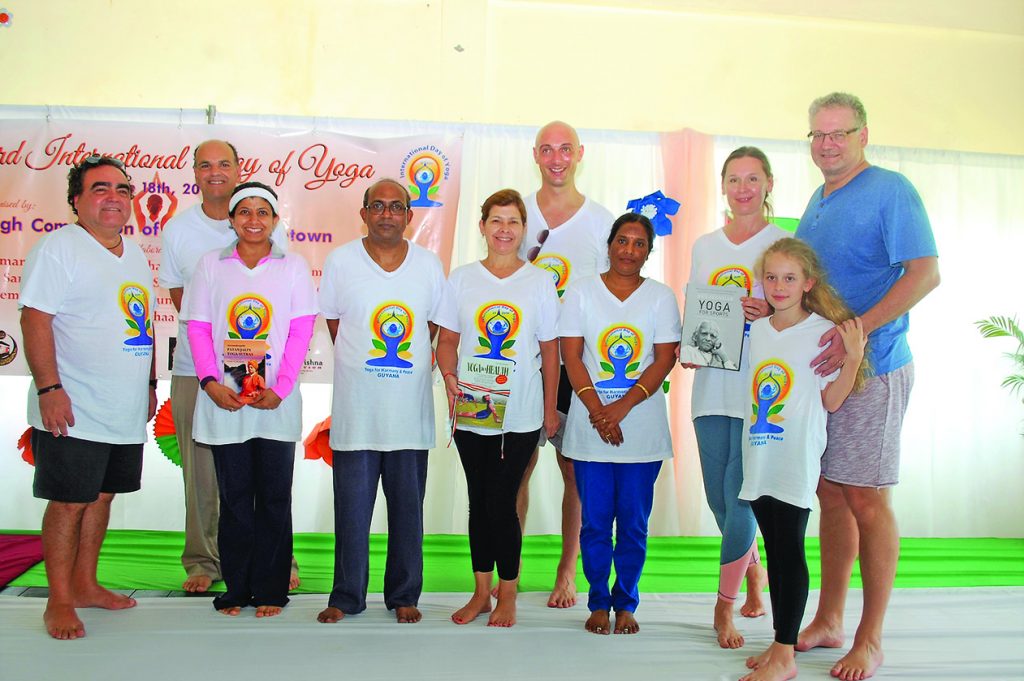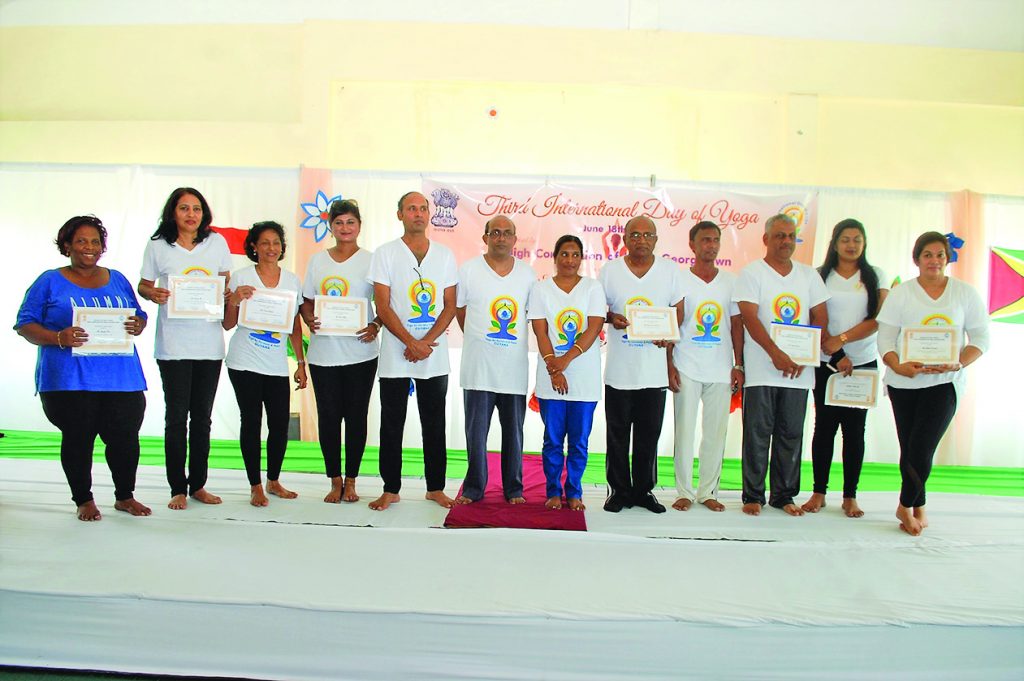 The event hosted at the Everest Cricket Club, Camp Road, Georgetown, saw the participation of a number of Government officials, members of the diplomatic corps and representatives of the Indian Cultural Centre (ICC) along with scores of patrons. The International Day of Yoga, observed annually on June 21, aims to raise worldwide awareness of the many benefits of practising yoga and is being celebrated this year under the theme, "Yoga for Health".
The Permanent Mission of India to the United Nations, through this year's theme, intends to highlight the fact that yoga can contribute in a holistic way, to achieving equilibrium between mind and body. Moreover, the organisers believe that this approach to health and well-being can make a direct and useful contribution to humankind's quest to achieve sustainable development and move towards lifestyles that are in harmony with nature.
As such, Guyana joins the rest of the world in the commemoration of the third International Day of Yoga. The local event was as a result of collaboration between the High Commission of India and the ICC.