…says similar batting conditions in Trinidad a big boost for confidence
By Timothy Jaikarran
The Guyana Amazon Warriors retained many of their big names for the 2020 edition of the Hero CPL. Among those is local hero Chandrapaul Hemraj, who had an outstanding season with the Warriors in 2019.
Hemraj played his first CPL match in 2018 when he represented the St Lucia Zouks. He participated in only two games, but his breakthrough came in 2019, when he featured in 12 games, playing for the Guyana Amazon Warriors and scoring 299 runs at an average of 24.9, with an impressive strike rate of 121 at the top of the order and a high score of 66.
He went on to prove his worth with the ball, bowling in 7 of the 12 games in which he played, and bagging 5 wickets at an economy rate of 6.9 and best bowling figures of 3/15.
Moreover, he was the third highest run scorer for the Warriors, and was placed at number 7 in the overall batting charts.
In an exclusive interview with this publication, Hemraj answered a series of questions and made it known that he is excited for the tournament and the role he is going to play.
Q: How is the environment and current restrictions that you are faced with?
A: In terms of the environment, CPL and the Amazon Warriors have been doing everything in their power to make us comfortable and keep us as safe as possible. But we, as players, are very excited to get out there on the field, but for now, we must hold with the protocols.
Q: Is there any training?
A: There is no training, as we are quarantined to our rooms until next week Tuesday. once we are cleared, then we can hit the field. But besides that, the only training we can do at the moment is use our rooms. I did some training in Guyana, and now we are here, you won't see much improvements being in the room, but we have to try everything to keep our bodies as fit as possible.
Q: What are some of your goals for this tournament?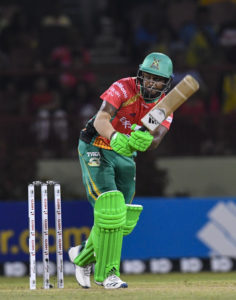 A: Well, the main goal for us is to bring home the trophy. But, for me, I just want to have a better season than last year, and improve as a cricketer. In terms of my all-round abilities, I have been given the roll to bowl a few overs in the powerplay whenever the team needs me, so that is something I will focus on. So, when the team needs, I'll be ready to execute.
Q: With the lack of crowds, will that be a mental block for you?
A: We definitely will miss the crowd support. Looking back to last year, wherever we went we always had the crowd backing us – a Guyanese crowd supporting the Amazon Warriors. But without the crowds, because of COVID-19, I think that is something we have to get accustomed to, and play some good cricket.
Q: You have played in Trinidad, what will it be like for you?
A: I've been playing cricket here for the longest while. There isn't any difference from here and Providence, so that is something I'm confident about. I think that is a confidence-booster for me, knowing that I am accustomed to the conditions.
Q: What would you like to say to the Amazon Warriors fans?
A: I would like to say to them, "Continue supporting us, as you have done in the past. We are going to try to play some good, hard cricket and bring home the trophy this time.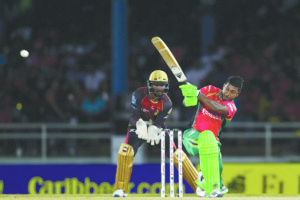 The Warriors will feature in the opening match against the Trinbago Knight Riders at the Brian Lara Cricket Academy.