Secondary school teams will, over the next four days, have opportunity to test their skills at windball cricket when they compete in the Cheddi Jagan Memorial Windball tournament.
The four-day competition is being hosted in memory of late President Cheddi Jagan, and is being played in the former politician's birth month.
The finale will be hosted on Sunday evening at the National Gymnasium on Mandela Avenue.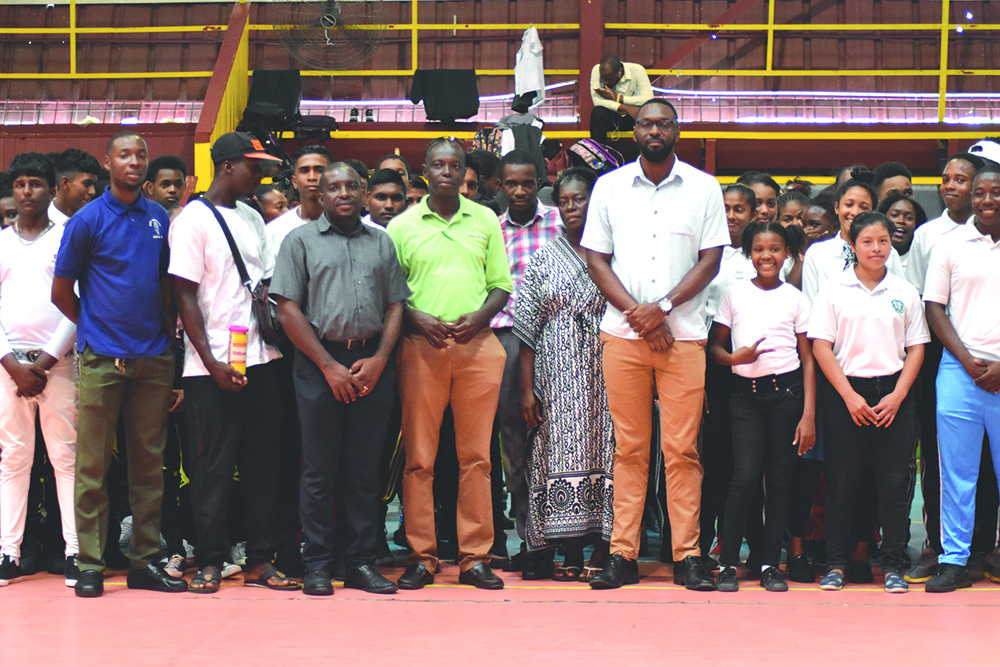 Director of Sport, Christopher Jones, explaining to the students of fifteen school teams why the tournament is being hosted, had the following to say: "Every year, the National Sport Commission runs off this tournament to give recognition to our past president, because, as you would know, all of our past presidents made their contribution to the development of this country; and as such, we at the NSC consider it fitting to pay tribute to them," Jones stated.
Jones said sport is an excellent avenue in which to achieve unity.
"To foster cohesion in a country, you must give recognition to everyone's background and diversity. One of the easiest ways that this could be done is through sports; and as such, giving recognition to our past presidents and what they set out to do in this country to bring about a united Guyana," he explained.
With students hailing from East Bank Demerara, East Coast and West Coast Demerara and Georgetown, the Director of Sport emphasised on the need for students to socialise with their peers from outside their schools. He urged them to also have clean competition.
"We want you to connect with each other, whether it's on Facebook, Instagram or Twitter, but just to bring about that togetherness. Make new friends and, most importantly of all, have clean, exciting fun,"
With both male and female teams competing, the first game was a battle between the girls from Annandale and those from Vreed-en-Hoop Secondary. No results were issued up to press time.