…pre-retirement leave – Minister claims
…sources point to major fallout
Even as the public is still absorbing the recent removal of a senior functionary at the Foreign Affairs Ministry due to a fallout, it has been revealed that Chief Education Officer (CEO), Dr Marcel Hutson has been sent packing by the Education Ministry.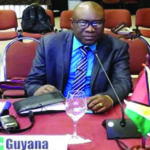 Reports differ as to the reason behind the decision. Well-placed sources within the Ministry have indicated that Hutson has, in fact, been at odds with Education Minister Nicolette Henry over the handling of various policy matters and that this precipitated the move to send him off.
On the other hand, Henry in a statement said that Hutson is approaching his statutory retirement age. The CEO is statutorily expected to retire on September 1, 2020, the Ministry said in a statement on Wednesday.
"By which time, he would have attained the requisite statutory age of retirement in accordance with the Public Service Rules. The CEO initiated his retirement process in August of this year, as he would have applied for and also received partial gratuity benefits to which he is entitled," the statement said.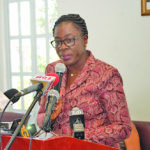 According to the Ministry, the CEO has standing to his credit 230 days annualised leave and as such, the CEO is required to proceed on pre-retirement leave in 2020 to enjoy all his outstanding leave and benefits.
Hutson's departure comes only a few days after the announcement that Director General of the Foreign Affairs Ministry, Audrey Jardine-Waddell was removed from her post. It was also announced that the Ministry would be recalling certain Ambassadors.
For the year, Granger has reshuffled and even created new positions for a number of persons. Former Foreign Affairs Minister Carl Greenidge was himself reappointed as Foreign Secretary at the Foreign Affairs Ministry with responsibility for the Department of Frontiers and Territorial Integrity and the Department of Trade and Economic Cooperation.
The position of Foreign Affairs Minister was taken up by Dr Karen Cummings, who previously served as junior Public Health Minister. The position of Director-General of the Ministry of the Presidency was created for Joseph Harmon, who previously served as Minister of State. The Minister of State is presently Dawn Hastings-Williams, who previously served as Minister of Public Affairs.
Former Minister of Business Dominic Gaskin was replaced by Member of Parliament Haimraj Rajkumar. The position of Director of Manufacturing and Marketing within the Business Ministry with responsibility for the enforcement of standards, providing assistance to small producers and access to markets, particularly Eastern Caribbean markets, was created for Gaskin.
Former Minister of Public Service, Dr Rupert Roopnaraine was replaced by Tabitha Sarabo-Halley while Dr Roopnaraine was appointed as Director of Public Service Training within the Ministry of the Presidency with responsibility for training standards at the Bertram Collins College of the Public Service, the Guyana Defence Force Staff College and the Guyana Police Force Staff College – a position which did not previously exist.