… gap exists between law and culture – CC&PA
The Child Care and Protection Agency (CC&PA) has found itself between the proverbial "rock and a hard place" regarding its attempts to address child sexual abuse in communities within the interior regions, as there remains a gap between what the law requires and the innate culture of some communities.
This is according to head of the CC&PA, Ann Greene, who told Guyana Times that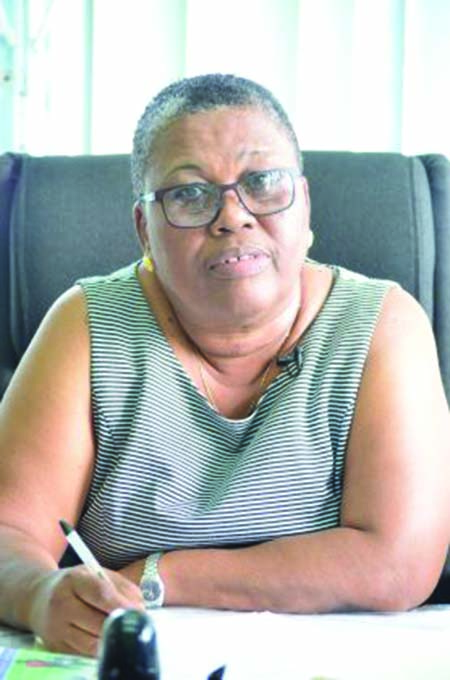 the agency has been working towards bridging that gap through "education and re-education".
"We have found that Region One [Barima-Waini] and Region Seven [Cuyuni-Mazaruni] would stand out in cases of sexual abuse against children. If we look at the particular regions, we have a gap between the law and the culture in those areas. That means that there's the law that says sexual activity at age 16, but in some culture groups, there's a younger age," Greene told this newspaper in an invited comment.
She said the law works for all children and that is what the agency has been doing overtime.
The issue of child sexual abuse was again highlighted recently when the CC&PA was able to rescue three young children from the home of their biological father in Region Nine (Upper Takutu-Upper Essequibo). And while the issue of the law versus culture speaks specifically to the abuse of children who may not be related to their abuser, Greene said the CC&PA has been receiving numerous reports of incestuous child sexual abuse cases.
"Enough to be concerned," Green said in response to the question on the amount of reports the CC&PA has been receiving.
According to Greene, whenever there's a report of sexual abuse against children, it considered a very serious crime.
"If it is a report of sexual abuse, sexual abuse is a crime and we will be investigating it. The charges have to be brought by the Police. We also have to ensure the protection and safety of the children because they become witnesses. And that is what we are doing now. Because of the absence of the support of the children, we had to remove them for protective care," the CC&PA head said.
The Department of Public Information had reported that three children who were rescued from an allegedly abusive home in Region Nine on Monday have been brought to Georgetown.
Medical examinations have proven that the two girls have been sexually molested, but their male sibling was not. Additionally, a 14-year-old female sibling who had relocated earlier in the year was also examined and found to have been sexually abused.
The children's father has also been brought to Georgetown to further assist with investigations. The four children will remain in the State's custody, while their 49-year-old father is in Police custody.
CC&PA rescued the three children – two girls respectively; aged 12 and eight, and one boy aged eight – from a home in which they had allegedly been sexually abused by their father.
Acting on reports made by village leaders, including school teachers in Quarrie, a satellite community of St Ignatius Village in Region Nine, CC&PA officials on Monday took the children from the home in which they resided with their 49-year-old father and carried them to the Lethem Police Station in an effort to have that entity assist with investigations.