Christians in Guyana marked the beginning of the sacred 40-day period of Lent on Wednesday – known as Ash Wednesday, with many receiving the symbolic mark of the holy cross in ashes on their foreheads.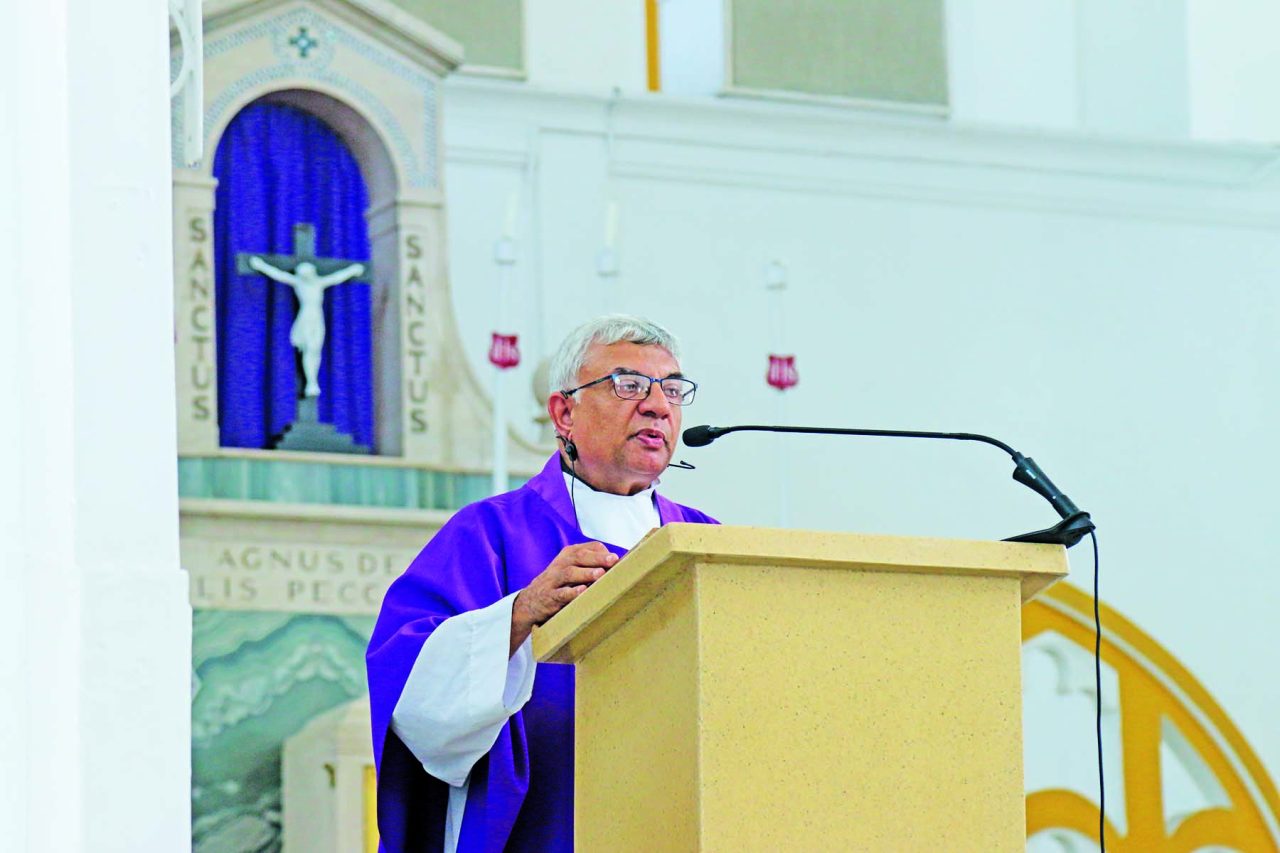 "Remember you are dust, and to dust you shall return." – the ashes for which the day is named serve to remind us that we are mortal and are an outward sign of repentance and our mortality.
Lent is the annual period of fasting, abstinence and reflection to commemorate Jesus Christ, who, according to the Bible, spent 40 days and nights fasting in the Judaean Desert while being tempted by Satan.
Christians use this period which ends with the celebration of Easter to renew their commitment to the teachings of the Holy Bible. By observing Lent, Christians are replicating the fasting of Jesus Christ. Lent looks back on the events leading up to his crucifixion. It stands in stark contrast to Easter, the celebration of the resurrection of Christ after he was crucified. Lent is a time for prayer and penance, a time to abstain from desires of the flesh and a time to focus on purifying the spirit.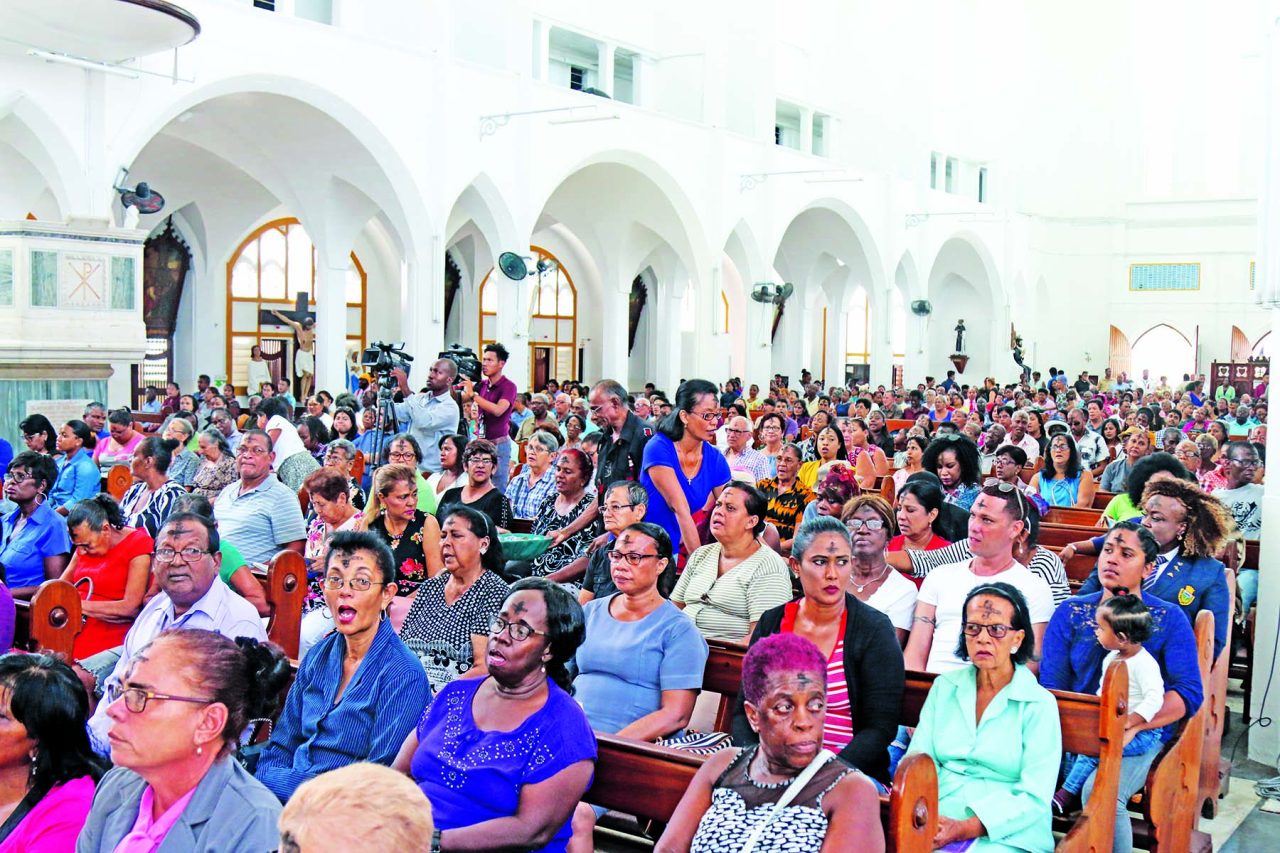 Guyana Times visited the Cathedral of Immaculate Conception, on Brickdam, Georgetown, during midday mass on Wednesday where a large number of persons were gathered. During the service, members of the clergy marked crosses on the foreheads of those present using ashes, to show a sign of repentance. This was preceded by prayers and hymns.
Conveyor of the day's service, Father John Persaud, spoke with this publication after the proceedings and stressed the importance of Ash Wednesday for Catholics.
"Lent is a call to enter the desert experience, it mirrors two important experiences in the life of the Old Testament people and the New Testament people…this 40 days of Lent offers us truly a time to renew ourselves, a time to find new life and a time to truly challenge our self to conversion," he explained.
Some of those who attended the service also shared with this newspaper what the sacred period means in their lives.
Nineteen-year-old Susana Shaw viewed the period as one for change, and urged fellow Guyanese to make a change especially in the way the environment is cared for.
"For me Ash Wednesday is more than just about fasting, but it's about trying to do something new or make a change…to my fellow Guyanese let's make a change in the way we treat our environment," she said.
Another member shared, "Ash Wednesday is a significant day for all Catholics; it reminds us that we came from ashes and we will one day return to same, it's also a day where we can come and reflect."
The period of Lent ends after Good Friday, which marks the crucifixion of Jesus Christ.