By Lakhram Bhagirat
Taking risks and putting herself out there for others to criticise has never been a part of Christine Persaud's modus operandi but her love for the creating experiences and items have ultimately pushed her out of her comfort zone.
Through her brand Christine's Meraki, she has been providing her clients with more than just products and services. She has been providing the ultimate experience.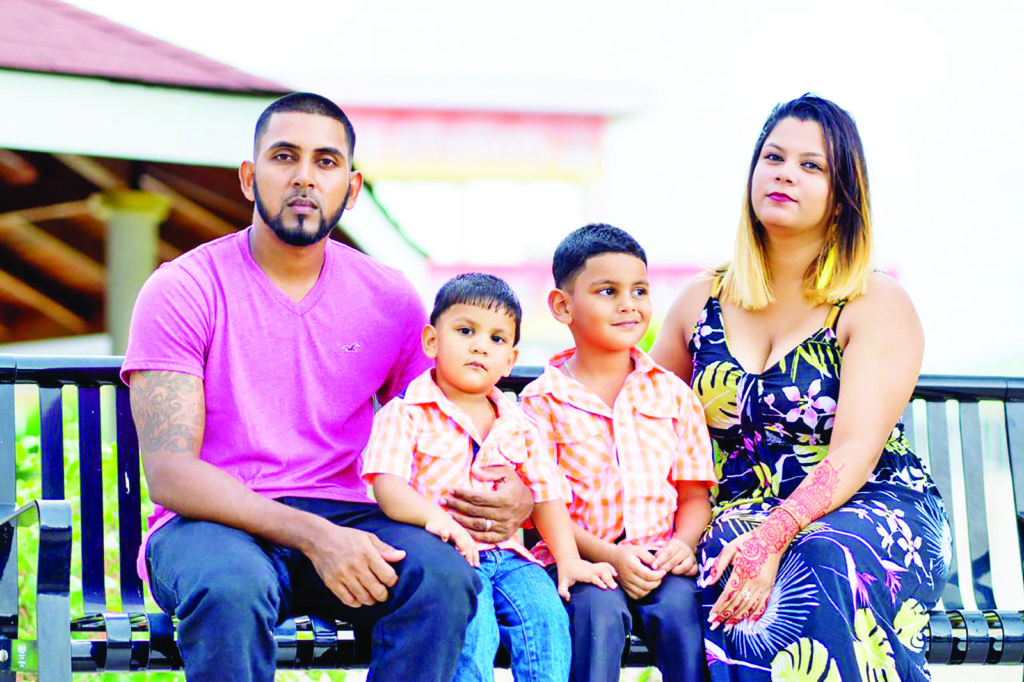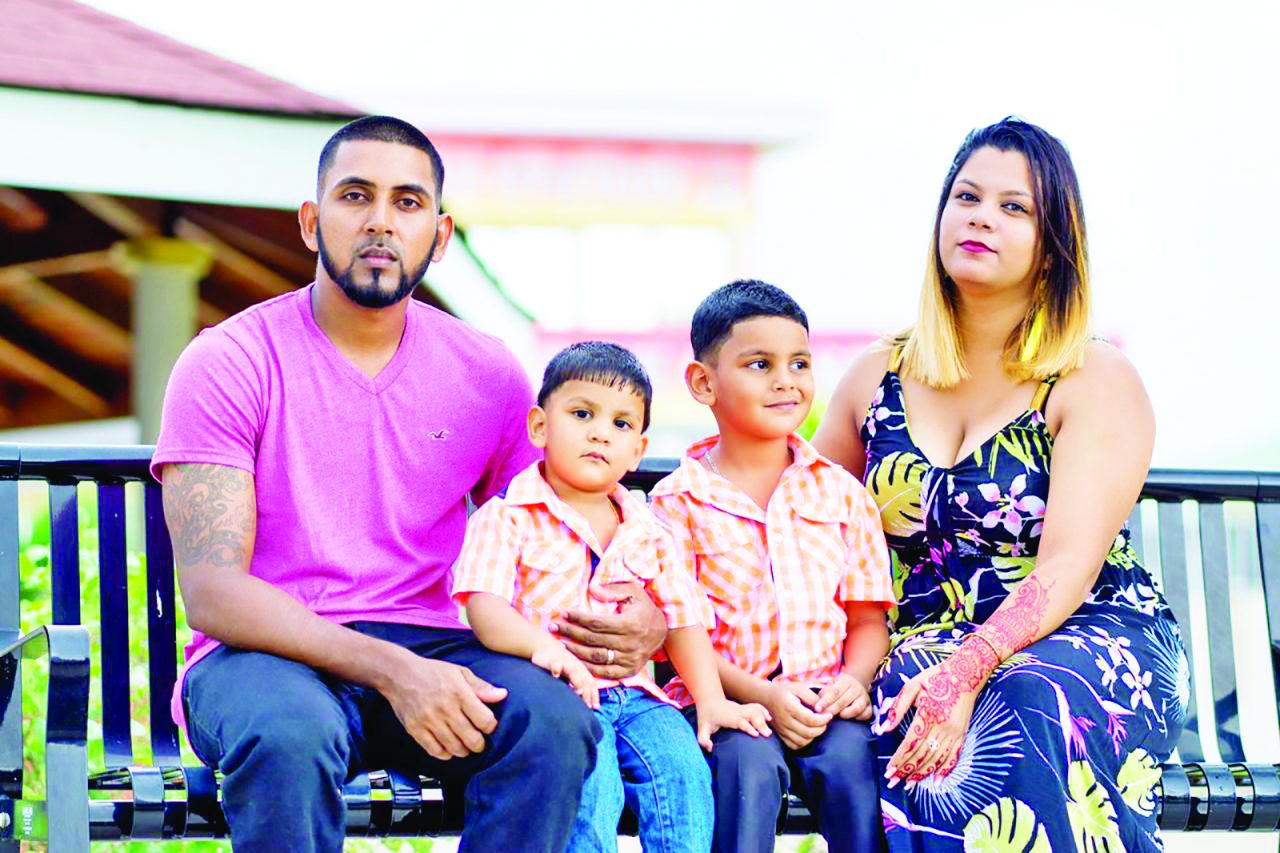 The 24-year-old mother of two boys has a knack for balancing family life and building her empire but credited it all to her supportive family – mainly her father who is her "hero".
She grew up seeing her father work hard and had a childhood where her mother balanced taking care of the family and building her life even when Christine's father was absent. Her father worked on the sea so there would be times when he would be out of the picture for weeks without any contact but her mother would never allow his absence to be felt.
It is that same strength that Christine now draws from as she rears her own family and balances building the Meraki brand. Meraki encompasses all the products and services Christine offers and it is a wide variety which includes craft, henna designs and decorating.
She lives up to her slogan: "Show me what you want and I will make it."
However, as indicated earlier, Christine never had the confidence to put herself out there and explained that while a student, she was forced to delve deeper into her creative side because of their lack of financial resources. She has always been quite reserved.
"Being a small business owner actually took me by surprise. I had no plans for starting up a business because I was always afraid of new ventures until now where I challenge myself daily. All thanks to social media, I got encouraged by friends (online) to pursue my talents," she said.
Growing up, Christine always had a knack for creativity and art. She remembered taking markers and drawing on her hands, creating designs similar to henna patterns. While she thought that no one was noticing, her first exposure came as a result of her doodling on her hands.
"One day, I decided to try the henna cone itself and posted the results on Facebook. A friend of mine saw the post and asked for me to do hers for Eid. I told her I have zero experience and hardly any knowledge. But she still insisted that I was capable enough to do it. So, I gave it a shot.
"She was very pleased with my work and decided to recommend me to a relative which is when I did my very first bridal henna. After that, recommendations and constant practice led me to become a professional henna artist. It was fun to start from scratch and get a beautiful creation as the result," she related.
That led to her foray into crafting and it started off with something as simple as a desk organiser then moved on to paper flowers and further into cake toppers and so much more.
She said that being a full-time mother of two boys and a wife makes it challenging to leave home every day to work so the option of being at home and earning is one that proved to be attractive to her.
It is no doubt that building a brand is a tough task, and there have been and continue to be challenges in Christine's development of the Meraki brand.
At first, the biggest challenge was that of finding the money for investments and though her husband was always there to back her up, there were times when she believed failure was imminent and wanted to give up. Also, when she started doing henna designs, she was four months pregnant at the time so having to sit for hours doing extravagant bridal henna designs really took a toll on her.
"I have some moments where I just want to quit it all but my love for what I do has been my fuel to keep going and keep pursuing the goals because there are people who are inspired by me and also people who I hope to make very proud one day.
"The local market response has been phenomenal. My products and services have travelled to most parts of Guyana because of the outstanding support from so many persons who have the trust and faith in me. Also, I have a huge appreciation for my social media followers who might not purchase anything but still drop a like and share or some kind and encouraging words on my posts. There are some true gems as well who would privately message me to share some constructive criticism that really helps to make me better at my job and fix my mistakes," she said.
Christine offers henna designs for all occasions and would make home visits. She does décor and event planning for any event. For the crafting aspect, if you can envision it then she can try to execute it. The bestsellers are currently customised items, whether it is keychains, wine glasses, pillows, T-shirts, wooden letters. There is also a wide selection of fashion items depending on the occasion such as floral crowns, floral headpieces, corsages, and a new line of jewellery items has been recently added. The best part is that she makes almost everything she provides.
"My henna cones are usually handmade and filled on the said day of usage simply because it's more freshly mixed and achieve better results. Most of the materials for the other aspects of my business aren't readily available in Guyana. This can be a struggle at times. These items would have to be shipped from other countries, making production time delayed occasionally. At the moment, I have no employee, so it basically means that I do everything from designing, cutting, assembling, and packaging. This makes production even slower hence the reason why there can only be smaller amounts of orders per day."
In the next five years, Christine hopes to be leading a team of talented individuals and building her brand.
"Your dreams may seem weird or menial. Some persons may even tell you that you are never going to make it or that you should stick to a 9-5 job. But keep believing in yourself. Experiment and practice as much as you can. No matter how many times you fail, once you have a love and passion for what you do then it will shine through and also remember it's not going to be easy but it will be your greatest accomplishment," she advised.
If you wish to contact Christine then you can do so on 692-0443 or visit her Facebook page, Christine's Meraki.