– lawyer argues Justice Patterson's June 11th order unreasonable, void
By Jarryl Bryan
Guyana's High Court on Tuesday heard the case brought by former National Toshaos Council (NTC) Vice Chairman Lennox Shuman, challenging the ongoing House-to-House process on the grounds that it will disenfranchise large sections of the population, including indigenous people.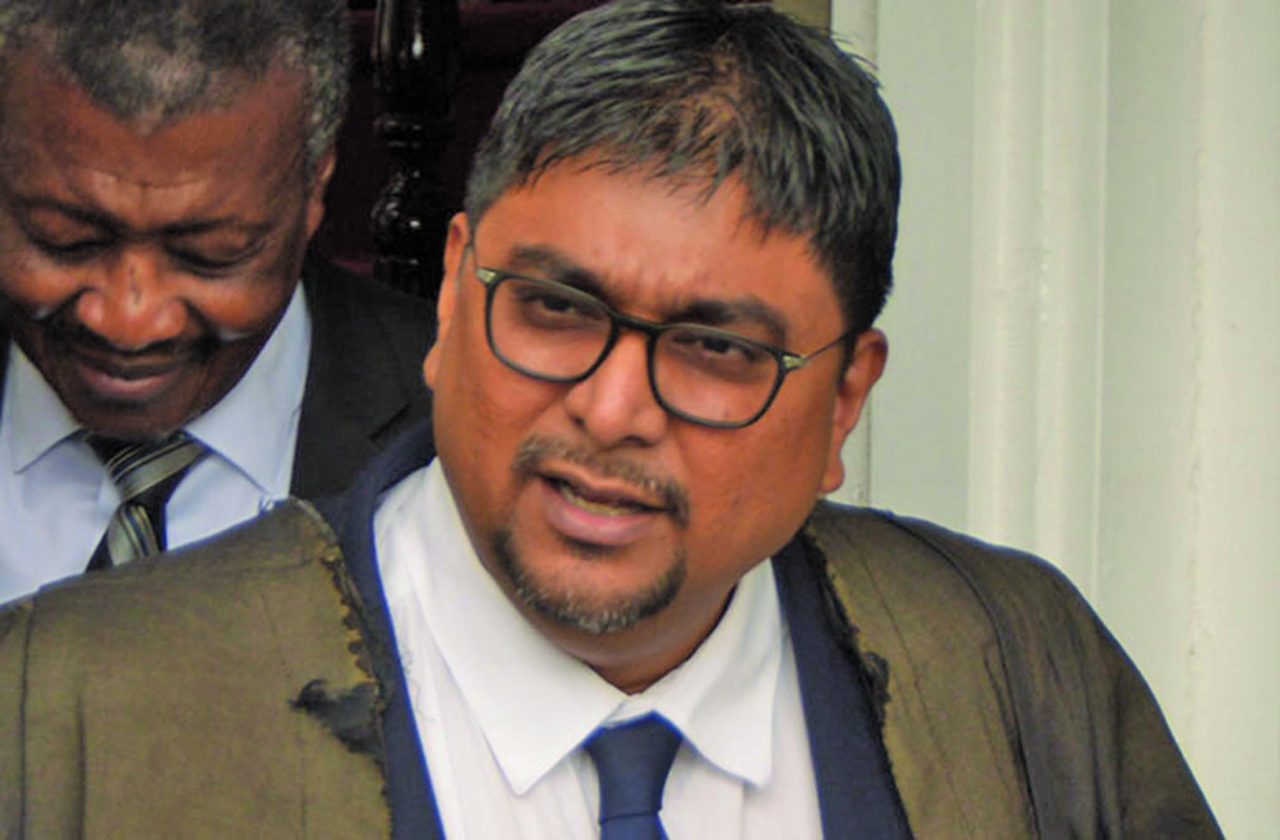 During the hearing before acting Chief Justice Roxane George, Shuman's lawyer, Sanjeev Datadin, argued strongly against the process. Datadin cited case law to argue that the order to start House-to-House— issued by former Guyana Elections Commission (GECOM) Chairman Retired Justice James Patterson— was void.
According to Datadin, this is because Patterson was unconstitutionally appointed in the first place and specific orders he made, once brought to the court's attention, could not stand up. In addition, Datadin described the former Chairman's decision as irrational, considering the fact that since the December 21 passage of the No-Confidence Motion (NCM), GECOM knew it ought to prepare for elections.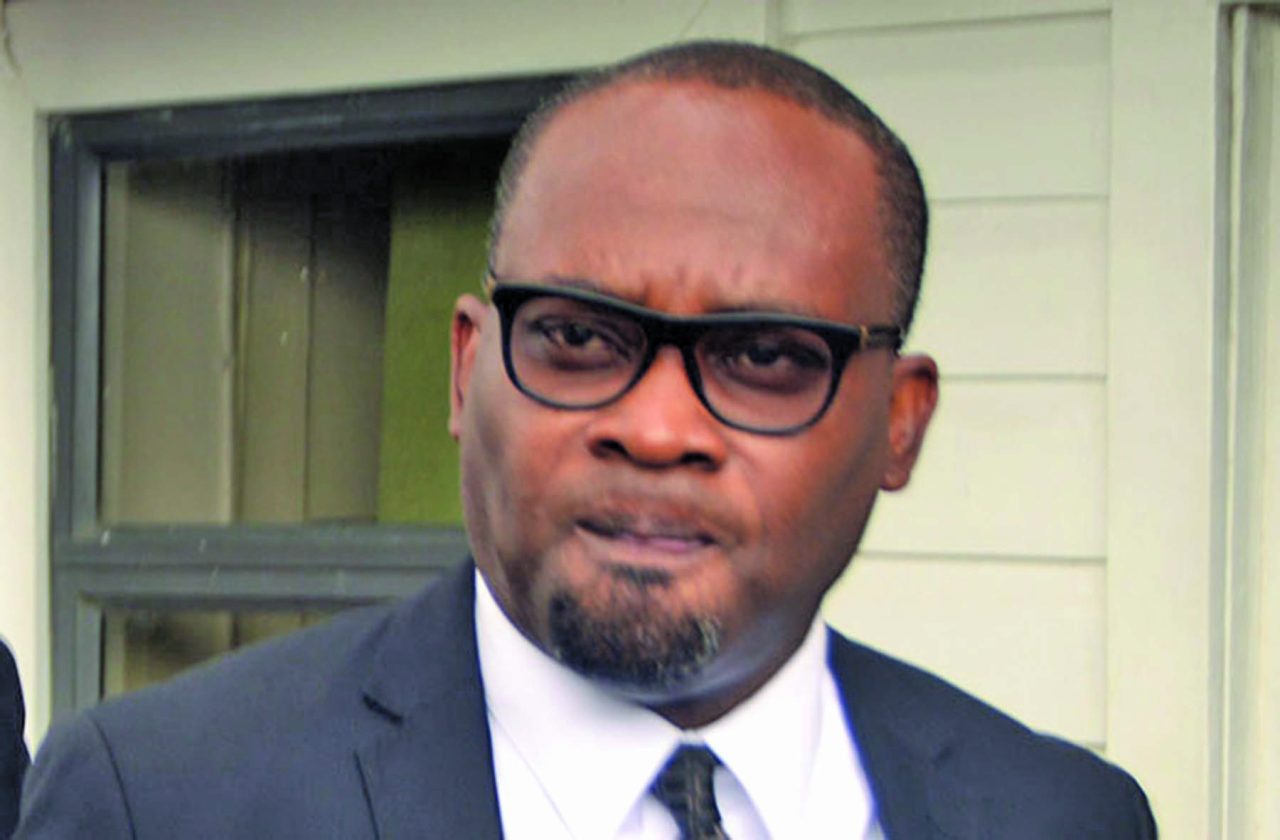 Datadin noted that at the time, and despite the possibility that they would have to carry out elections, GECOM moved towards House-to-House, despite a schedule that would have exceeded the time frame. In addition, Datadin noted that GECOM had received a legal opinion from its legal officer, Excellence Dazzel, telling it that it would have to update the voters' list and not create a new one.
He pointed out that the GECOM Chairman should have made his decision on H2H while catering for whether the CCJ might rule the way it actually did, that the NCMwas validly passed and elections must be held. Justice George noted that by Datadin's reasoning, Patterson therefore gambled that the CCJ would rule against the People's Progressive Party (PPP).
Datadin informed the court that since Patterson should have been aware of the possibility that GECOM would have to hold elections in three months, but he chose to ignore that possibility and plough ahead with H2H Registration, his order was therefore unreasonable.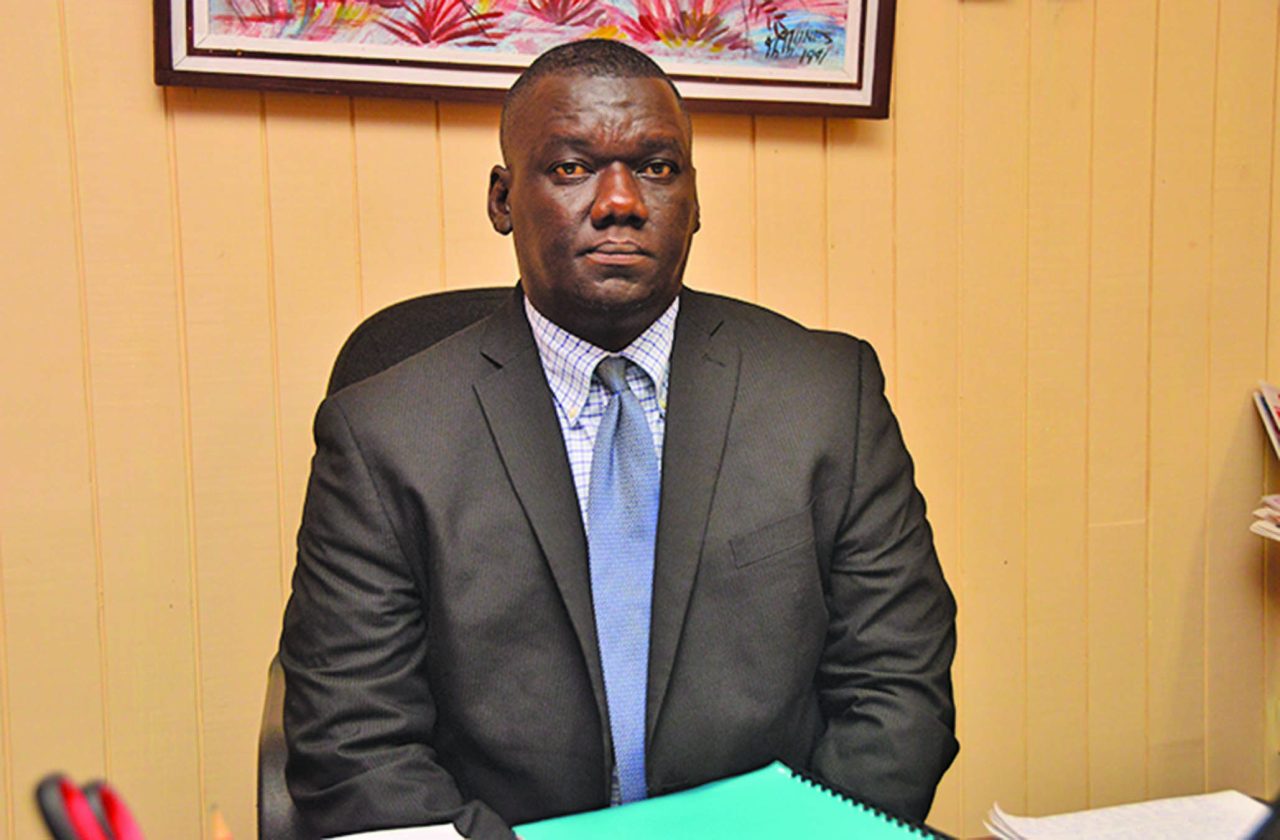 However, GECOM's lawyer, Roysdale Forde, and Solicitor General Nigel Hawke endeavoured to counter this argument. In Hawke's case, he noted that GECOM was preparing for House-to-House anyway, and it is not a case where Patterson woke up one morning and decided to issue the order. Hawke also argued that this matter should be left to the political actors and that the courts should not interfere.
Meanwhile, Forde cited a section of the National Registration Act, which he claims contemplates House-to-House registration as the means to update the List of Electors. According to Forde, Datadin did not prove that the law does not allow for House-to-House.
In his rebuttal to Hawke's submission, Datadin argued that they are not interfering with GECOM's independence but rather, they are seeking to have GECOM act within the law, by holding elections in three months as specified by the Constitution. Datadin cited case law to emphasise that the court can— and should— question the legality of the actions of constitutional bodies and act accordingly if the law is being breached.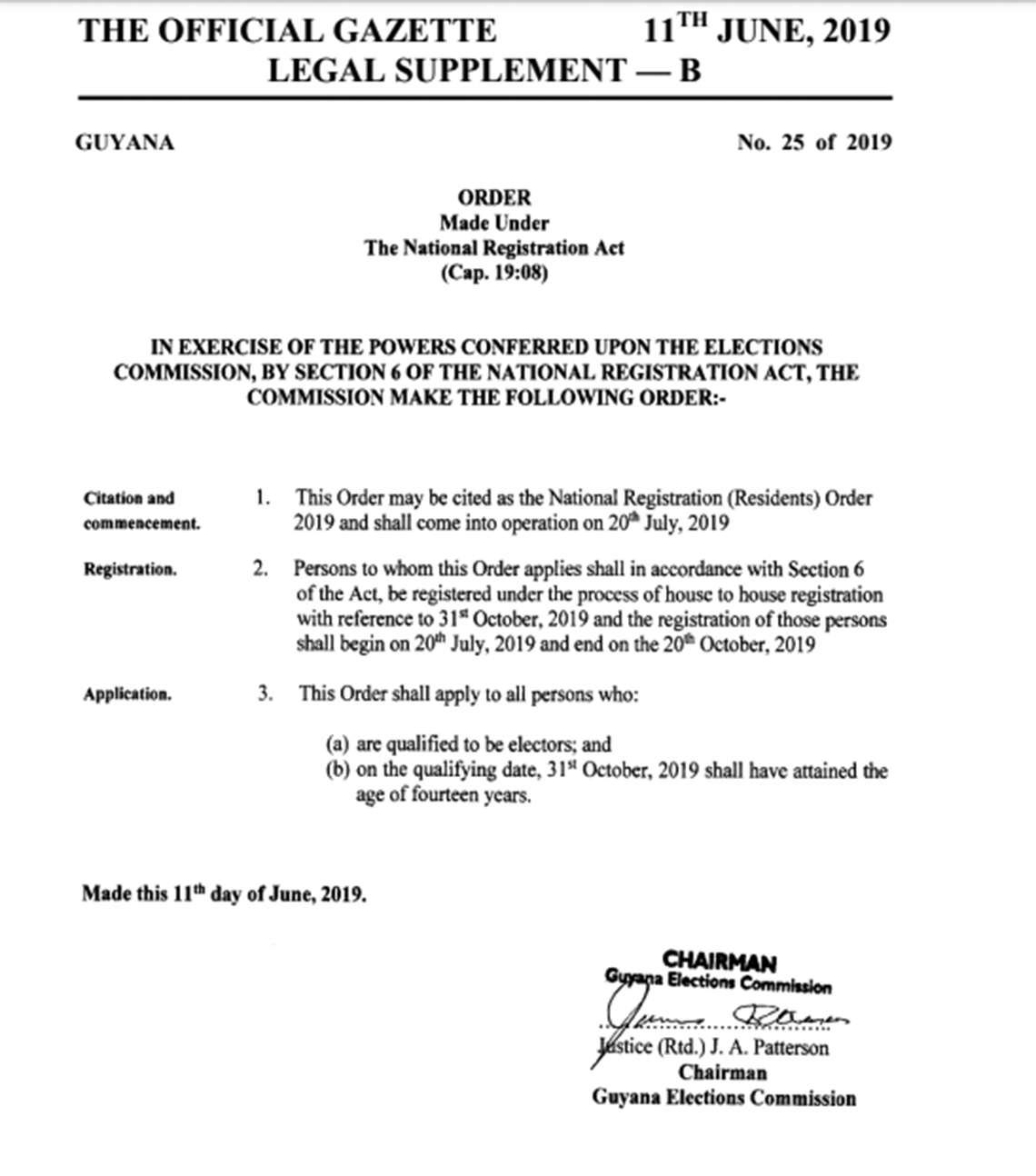 Election mode
In an interview with this publication outside the court, Datadin noted that the NCM should have put GECOM in a different mode, instead of carrying on as though nothing had happened. And he noted that the de facto officer doctrine cannot protect Patterson's issuance of the order.
"The order that was made on June 11 and took effect until July 20. The de facto doctrine really saves complete acts. This was not complete as yet because it took place in the future by which time he had been declared unlawful. But the decision was irrational and unreasonable. Everyone in Guyana knows where we are and what we're doing".
"On December 21, when we had a No-Confidence Motion, we know that what follows is elections in three months. Now if you say it went through the court system, well it was on pause. On June 18, when the courts ruled, then you know you have to hold elections in three months. You're embarking on House-to-House, that's going to take half a year or more".
Datadin also pointed out that Patterson's House-to-House order was issued before the Caribbean Court of Justice (CCJ) invalidated the former Justice's decision. Datadin therefore questioned how such a decision could be rational or reasonable.
In addition, Datadin noted that the law does not cater for a new round of H2H Registration after the original National Register of Registrants (NRR) is created, but rather, for the list to be updated by continuous registration and Claims and Objections.
In an interview with this publication, however, Forde insisted that the law does cater for House-to-House. Moreover, he was hopeful that the September 18 date can be extended, something Opposition Leader Bharrat Jagdeo has repeatedly poured cold water on.
"There's nothing in the CCJ's decision that limited elections to September 18. We're currently in the time period where the National Assembly as the body in the Constitution with the authority, has to meet and extend the date for national elections. That would have to be a decision made by the political parties," Forde said.
"There is no law which says there is only one time a list can be compiled. It speaks about database. But we're speaking about the Official List of Electors. The list has to satisfy a number of requirements. Persons must be resident at the date of qualification. So how can GECOM comply with the law which says persons must be resident to be able to vote and you have persons not resident, living all over Guyana? Does that list comply with the constitutional requirements?"
Patterson's National Registration (Residents) Order of 2019, setting July 20 as the date for GECOM to commence House-to-House and for it to conclude on October, was gazetted in July. However, the order was signed by Patterson since June 11. The CCJ invalidated Patterson's appointment via its ruling on June 18, with the retired Judge stepping down from his post at GECOM soon after.
The Chief Justice set August 23 as the date for her ruling on Shuman's case. Meanwhile, the Christopher Ram's case against House-to-House will be ruled on today.