– case adjourned to November 30
By Jarryl Bryan
The hearing of the two election petitions filed by persons associated with A Partnership for National Unity/Alliance For Change (APNU/AFC) has been adjourned until November 30, 2020, with acting Chief Justice Roxane George shooting down objections against an application to strike out the petitions.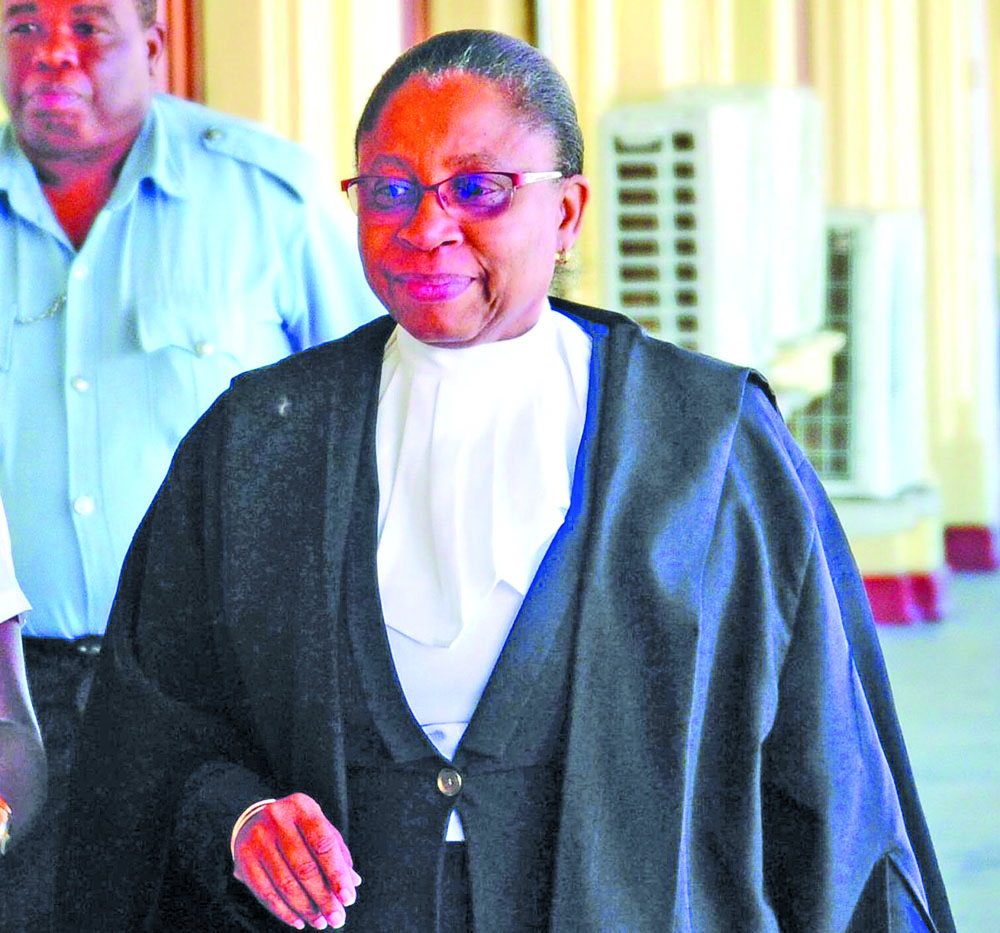 During Tuesday's virtual hearing, Attorney-at-Law Mayo Robertson contended in his preliminary objections that Attorney General Anil Nandlall's interlocutory application in the case was improper and should not be allowed.
He contended that the Case Management order previously issued should have been obeyed and that the AG should have only made the required submissions, rather than file his November 10 application seeking the dismissal of the election petitions.
"That CMC order is specific in its terms. In paragraph two it says permission is granted for the fourth named respondent to serve and file an application and submissions in relation to the petition, on or before October 29th," Robertson said.
"And it is ordered that petitioners in both petitions serve and file affidavits in answer and submissions on or before November 12th. It is further ordered that the Attorney General be permitted to file submissions in relation to this application on or before November 12th."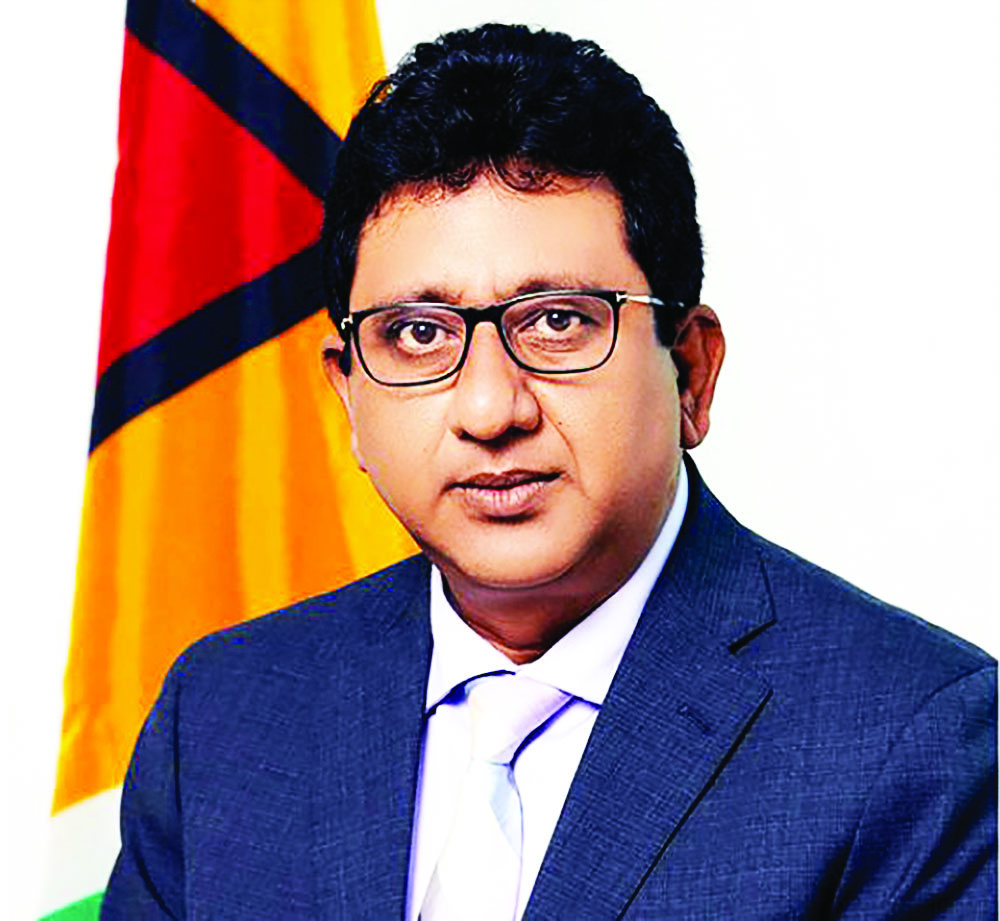 According to Robertson, Nandlall, therefore, could not have been allowed to file a different application. He reminded that the only reason they were at the hearing should be to hear oral arguments.
According to Nandlall, however, his application is merely an interlocutory application. Moreover, he noted that Robertson, who is appearing for Heston Bostwick, also deviated court orders and that therefore, his latest contention should either be rejected as frivolous and vexatious, or be used to strike out his own petition. In fact, Nandlall invited the Judge to entertain Robertson's contentions.
"I want to emphasise that my friend is guilty of the same thing. So, if I am wrong, he is even more wrong. My application is simply an interlocutory application, so if my application is struck out it doesn't really affect me. But his own, both petitions go," Nandlall said.
"I didn't mind the court upholding my friend's submissions and striking out all the applications, including the two petitions… grant what he's asking, strike my own out and strike out the two petitions. Myself and [Senior Counsel Douglas] Mendes will gladly assist you, your honour," the Attorney General added, to chuckles from other assembled attorneys.
Prejudicial
When it comes to Robertson's objections that Nandlall's application is from left field and prejudicial to the proceedings, the Attorney General rejected this. According to him, all contentions in the petition are material facts of the case that Robertson should be acquainted with.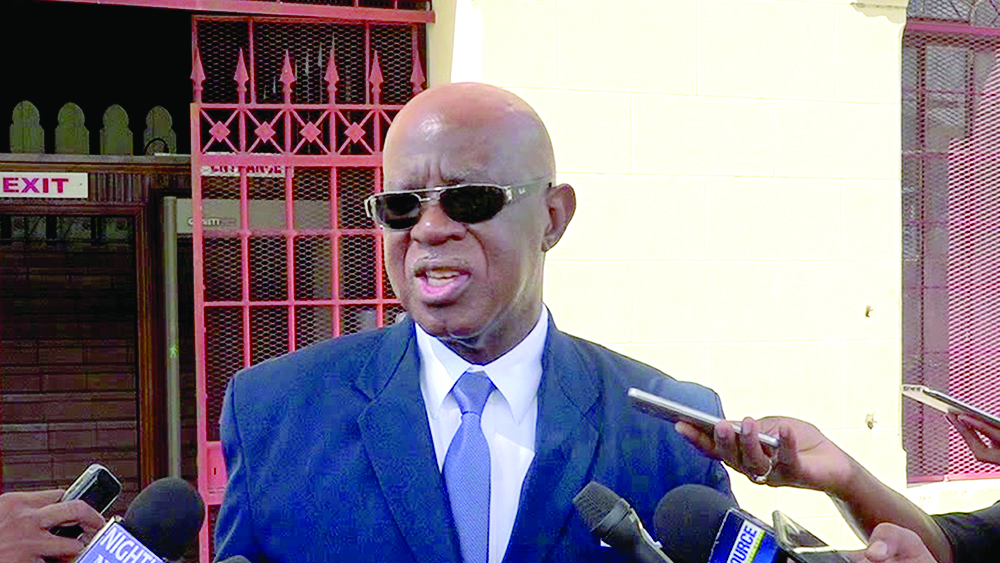 "There is nothing extraneous, in my application. No factual assertion that is alien to the record of this court. All the facts recited in that application are from the record of the court and from the court's own pronouncements. There is not a single contention of fact Mr Robertson can point to, that could have caught him by surprise. I know the principles of law may have caught him by surprise, but not the facts," Nandlall said.
Chief Justice George, meanwhile, expressed the view that Robertson's objections were without merit, since Nandlall's applications do not prejudice the proceedings. George was also of the view that Robertson, having also breached court orders previously, could see his election petition being struck out if he insisted on pressing his contention.
"You are also in violation since I said do not file anything that is not absolutely necessary, do not exhibit documents that are already before the courts. And you, Mr Robertson, have two sets of submissions in which you do have exhibited affidavits that have been filed," the Chief Justice said.
"I could strike out what you have, similarly, since you also did not comply with the court's order," she said, to which Robertson apologised to the courts. It was ultimately decided to have the matter adjourned until November 30.
Nandlall's application, filed on November 10, had requested the dismissal of the election petition on the grounds that the petition was served in breach of the requirements under Section 2 of the National Assembly Validity of Elections Act.
Previously, Justice George had also raised concerns regarding the timing of the service of the petition during the previous case management hearing. In fact, she had pointed out that service of the petition on the second named respondent in the matters – APNU/AFC's leader David Granger – was "out of time".
She had pointed out that according to the rules, the petition must be served within five days of filing on the respondents, but the court records show that the petitions were served until September 25, 2020, when they were filed on September 15. The coalition's side has, however, denied that service of the petition breached the rules.