…previously charged for murder, robberies
Police in Georgetown are on the hunt for a male suspect who shot and killed a former murder and robbery accused on Thursday in Albouystown, Georgetown.
Dead is 26-year-old Collis Collison, a clothes vendor of Lot 68 William Street, Kitty, Georgetown. He was celebrating his birthday on Thursday when he was killed at about 14:45h at Barr Street, Albouystown.
Investigations into the fatal shooting are in progress and up to press time, the Police were still hunting the shooter.
According to Police reports, Collison was standing on Barr Street, when the suspect approached him brandishing a firearm. The suspect then shot Collison and fled the scene.
The Police said the injured man was rushed to the Georgetown Public Hospital by public spirited citizens. However, he died at about 15:26h while receiving treatment.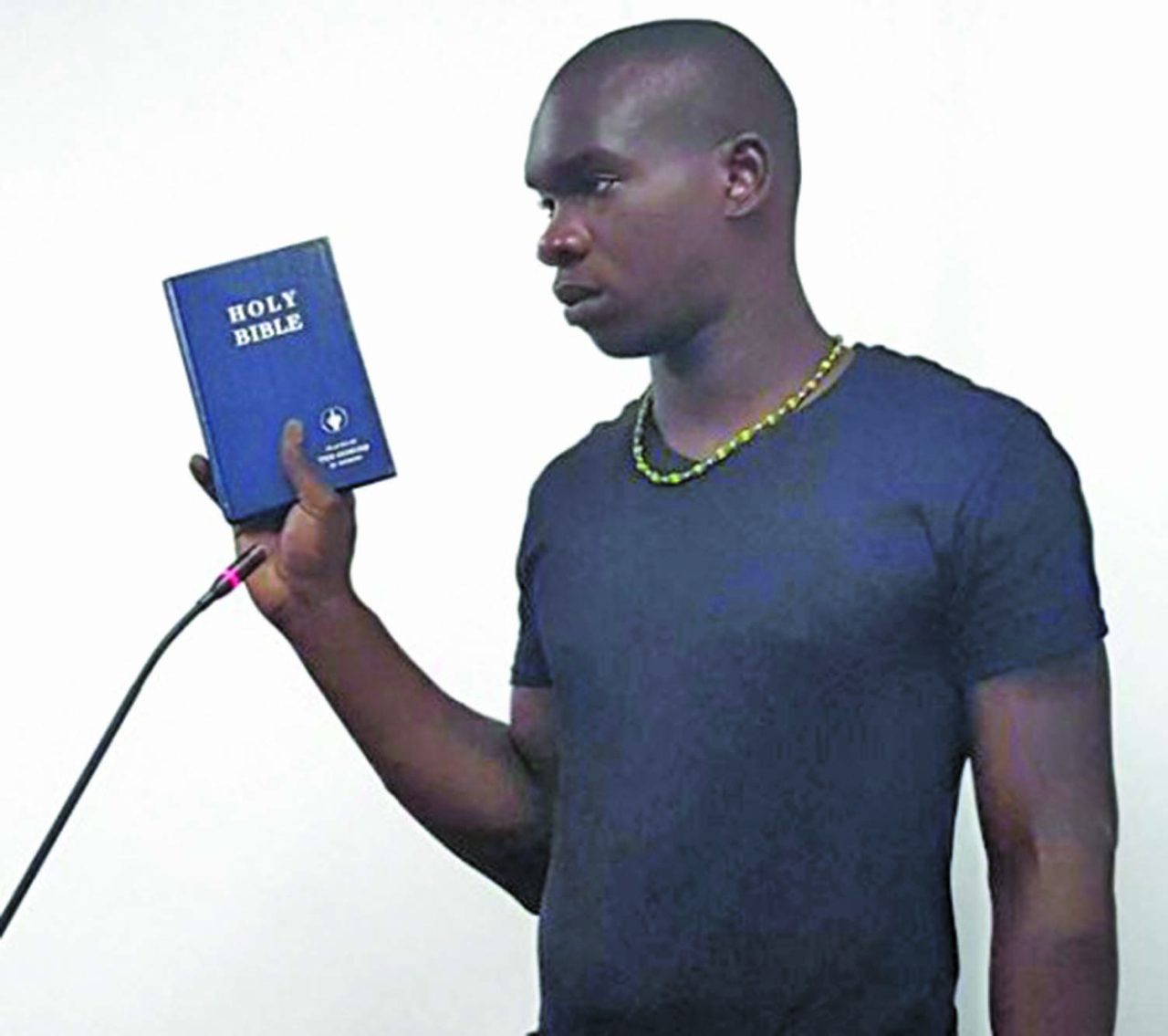 His body is presently at the GPHC mortuary, awaiting a post-mortem examination excepted to be done today.
Collison is a known character to the Police and has been slapped with various charges over the years but was never convicted.
Back in May 2011, he was charged for the murder of Linden businessman Albert Joseph, called "Bolo", who was killed during a robbery at his business place. He was subsequently freed of this charge in November 2014 in the High Court after the trial Judge upheld a no-case submission from his lawyer.
Collison was also charged with two counts of armed robbery committed in Linden on Nigel Hescott and Rajindra Tiwari, who were robbed of their gold chains valued $160,000 and $250,000 respectively.
The now dead man was also fingered as part of a gang which had been trailing and robbing incoming passengers from the Cheddi Jagan International Airport (CJIA).
The racket was busted in October 2015 when they reportedly traced an off-duty Police Officer, who had picked up a relative from the airport, to his Kitty home. It was reported that having observed a vehicle following him, the off-duty rank inform his colleagues, who then went to his Kitty home and waited for his arrival.
The vehicle which had been following the officer from the airport stopped a corner away from the rank's home and two of three occupants exited. A stand-off subsequent ensued between the ranks who were waiting outside the residence and the bandits. This resulted in two of the perpetrators receiving injuries.
Collison was subsequently slapped with two counts of discharging a loaded firearm at the Police as well as possession of an unlicensed .38 revolver and ammunition. However a year later in November 2016, he was freed of these charges as a result of the prosecution's lack of evidence.
Prior to his release, Collison had testified several times in the Commission of Inquiry into the March 2016 Camp Street Prison fire and unrest at the Georgetown penitentiary which resulted in the death of 17 inmates and left several others, including prison officers, injured.