Global T20 Canada…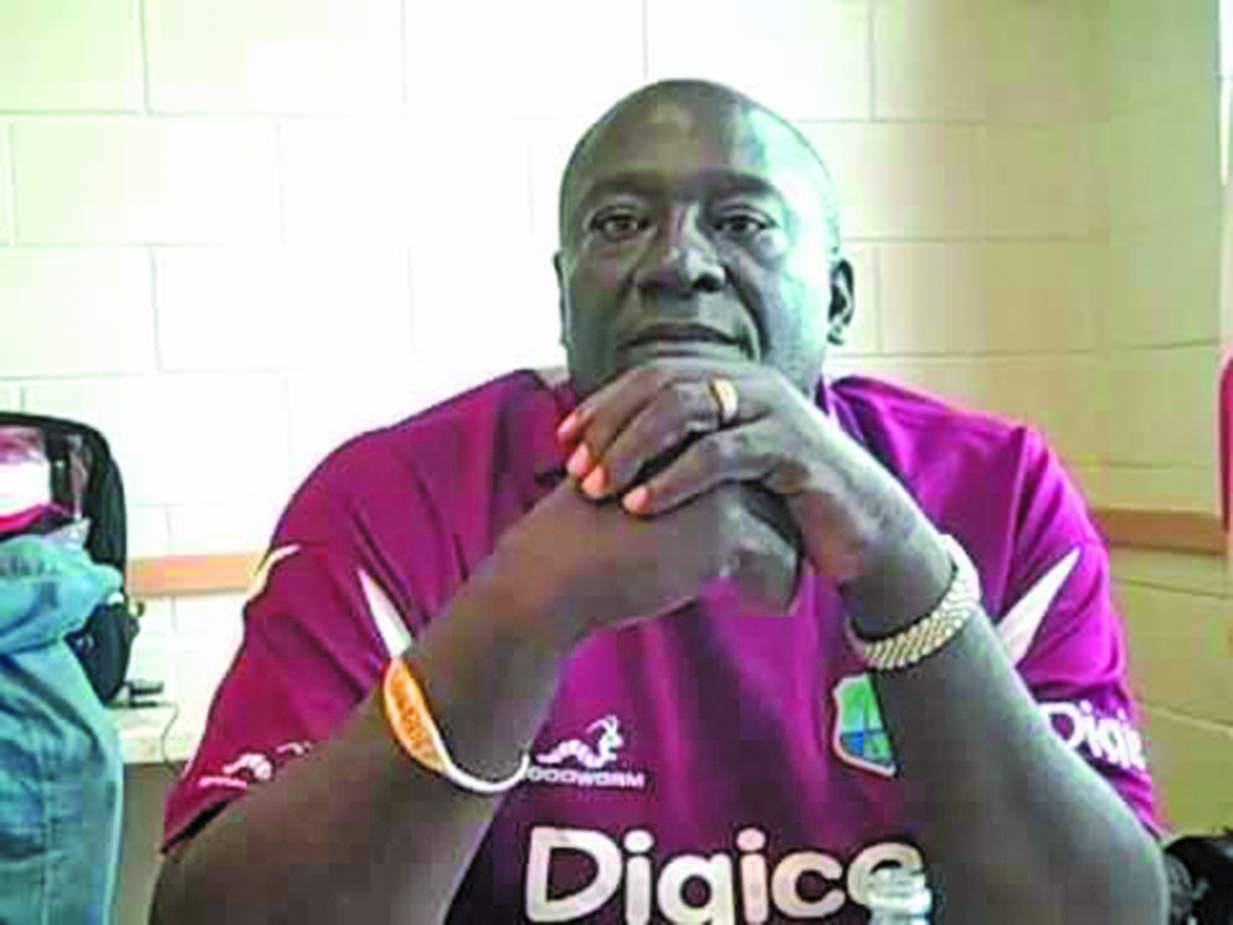 Coach of the West Indies 'B' team Roddy Estwick is brimming with high confidence his team will continue to dominate proceedings at the ongoing and inaugural Global T20 Canada tournament as they head into the second stage, Tuesday.
After topping the points table with eight points from five matches, the former Barbadian speedster is very optimistic the players can churn out more triumphant performances.
West Indies "B" won four successive games before their winning streak was stopped by Chris Gayle-led side Vancouver Knights on Sunday at the tournament's venue, Maple Leaf ground, King City, Toronto.
The Caribbean boys will engage with Montreal Tigers, who ended up at the bottom of the points table in the six-team competition, which began on June 28 and will conclude July 15 with championship fixture.
"I [am] proud of the performances so far; we came in as the 'underdogs', but the guys are proving everyone wrong; obviously, as a young team there is still room for improvements but every game is a learning experience," Estwick revealed.
In the first match, West Indies "B" defeated Montreal Tigers by two wickets while they beat Edmonton Royals by three wickets the next game. They continued to be prolific in every department of their game having trounced Winnipeg Hawks by nine wickets and then thrashed Toronto Nationals by a handsome eight-wicket margin. The loss against Knights was a 35-run margin.
"I think those four games were great to see the players just went out there and played their natural game; this is a talented bunch of guys and I am not too surprise of their impact so I am confident they will continue to do well "Estwick, who featured in 20 first-class matches ranging from 1983 to 1986, commented.
Skipper Anthony Bramble also spoke enthusiastically about his team outstanding run and is understandably upbeat about of them getting to the final and ultimately win the championship at the historical event. The first prize is a trophy and US$500, 000.
"I think we are playing good and we will maintain that; we have to stay focused because at the other stage the competition will be stiffer," the Guyanese first-class wicketkeeper/batsman related.
Bramble further stated that the level of dynamism in the camp is astounding as well and everyone is motivated to create a huge impression.
Meanwhile, the other teams competing in round two, second-place team Knights will confront fifth-place side Toronto Nationals while third-place team Edmonton Royals will do battle with fourth-place Winnipeg Hawks before Qualifier 1 starts on Thursday. (Ravi Madholall)