…as GFF January transfer window closes
The January mid-season transfer period which ended on mid-night of the January 31st, was facilitated by the Guyana Football Federation (GFF) and saw Elite league club Fruta Conquerors raking in the highest number of the 82 players that requested transfers.
The Tucville-based club which saw a mass exodus of players leaving during the June 2016 transfer period has managed to acquire 14 players, some of which are high quality footballers to strengthen their roster for the next phase of matches in the second edition of the GFF Elite League season which will resume later this month.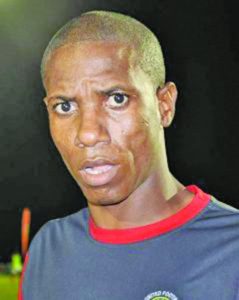 Those making the leaps to Conquerors are Ryan Hackett (Santos FC), Solomon Austin (Alpha United) Pernell Schultz (on loan from Caledonia AIA), Kareem Knights ( on loan from Caledonia AIA), Anthony Abrams (Alpha United), Travis Martin (Pele FC), Adrian Adonis (Alpha United), Joshua Browne (Alpha United), Raphael Edwards (Alpha United), Jahall Greaves ( Alpha United), Dennis Edwards (Georgetown Football Club), Konata Mannings (Pele FC), Marriheo Eastman (Eastveldt FC) and Shomol Smith (Santos FC).
Another city side which managed to gain some star attraction  is Western Tigers, which sees the likes of Devon Millington (Slingerz FC), Adrew Murray ( Alpha United), Stellon  David (Alpha United), Devon Charles (Pele FC), Jumane Somerset (Alpha United), Linden Picket (GFC), Hubert Pedro (GFC), Leroy Pedro (GFC) and  Collin Nelson (Alpha United).
The nucleus of transfers came from the four elite league club (GFC, Slingerz, Alpha and Pele) which opted not to participate in the season two of the league.
In addition, to the  international transfer of Shultz and Knights, Domini Garnett is also being loaned from Caledonia AIA (Trinidad) to Grove Hi-Tech Football Club and Vurlon Mills being loaned from Slingerz Football Club to San Juan Jabloteh (Trinidad).
The other clubs which saw high movement of players were: Victoria Kings FC – eight players; Top XX – seven players; Guyana Defence Force FC and Eagles United FC – six players each; Northern Rangers FC and Den Amstel FC – five players each; Ann's Grove United FC – four players; Buxton United FC, Uitvlugt Warriors FC and Grove Hi-Tech FC – three (3) players each; Riddim Squad FC and Botofago FC with two players each.
Netrockers FC, Guyana Police Force FC (GPF), Order and Discipline FC, Milerock FC, and San Juan Jabloteh (Trinidad) – one player each.
The GFF's Competition Director, Ian Alves, said the transfer period started off slowly but was hectic during the last week of the transfer window.
The next transfer period is scheduled to commence in June 1, 2017.