– multiple studies have to be done before start of project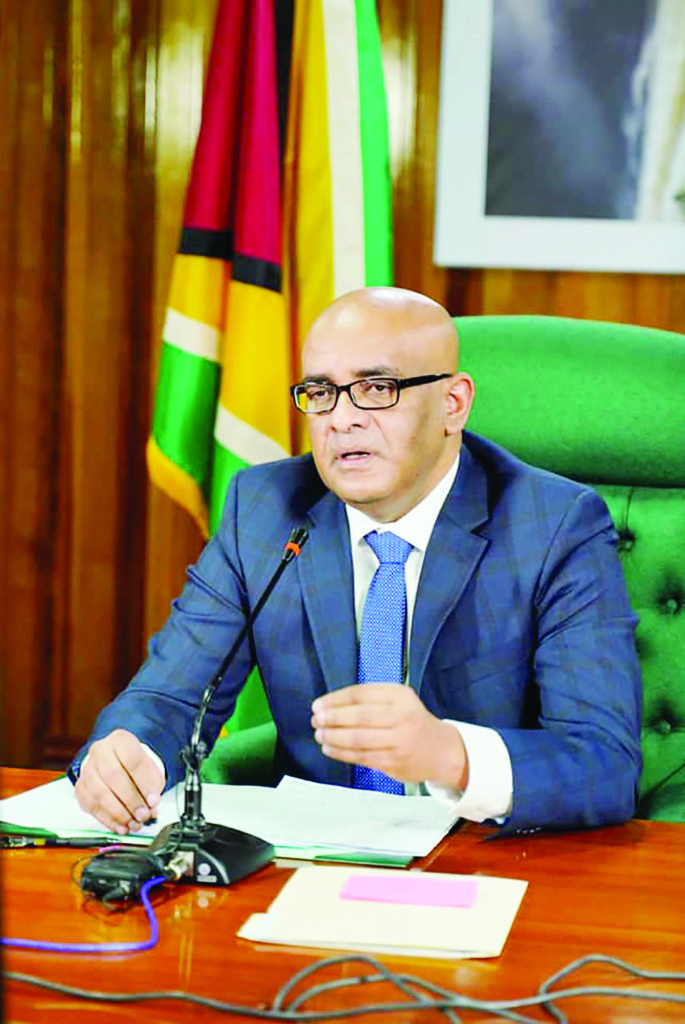 Construction of the highly anticipated gas-to-shore project, which will land at Wales on the West Bank of Demerara (WBD), is likely to commence within two years since the Government is looking to undertake a number of studies prior to kicking things off.
During a press conference on Tuesday, Vice President Bharrat Jagdeo explained that his Government will conduct studies including geotechnical, geophysical and Environmental Impact Assessments before the construction starts.
"No pipelines are being built now… several studies are in the process of being contracted. There's the geophysical study, geotechnical and environmental impact study. When they are nearing completion, the design will be done for the pipeline consistent with those studies."
"Only then, after all of this has been done, we will move forward with the construction phase of the pipeline. So, we've a good year, possibly a year and a half away from constructing any pipeline. The studies that should have been done since 2016 have not been done," Jagdeo said while hinting that the previous Government might have delayed the project to give its friends a chance to acquire land associated with the project.
Jagdeo further stated that studies have so far indicated that Wales on the West Bank of Demerara (WBD) might be the best location for the project. According to the VP, it is best that the facility is kept away from the population centre. An assessment found that Wales was a better site due to its low costs and population density.
"I've seen a lot of adverse comments that we're running away with the project without examining it carefully. Let me make it clear, we have had internal assessments of various sites, for landing the pipeline. The site that was preferred, Greenfield Mahaica area, we could not proceed with that because the land was privately owned."
"We made a conscious decision that we would not bring this gas to energy project into Region Four, into Ogle or the East Bank of Demerara, because that corridor is set for major development. First of all, the price for the land is very high and a lot of the industries that we have to place around the oil and gas facility might be a bit polluting," Jagdeo explained.
Jagdeo also scoffed at persons questioning the feasibility of the project. He noted the importance of Guyana diversifying its energy and bringing down its cost of energy per kilowatt of power, considered one of the highest in the region.
"I saw someone say it's a disaster, it's not feasible. I don't know how you can say it's not feasible when you haven't done a feasibility study. For us, power at 6 cents per kilowatt of power when we're generating at twice or even higher than that and selling at 30 cents per kilowatt of power, is very feasible to us, the Guyanese public and the Private Sector."
"The benefits are enormous. It's a no brainer. And then, the gas is less polluting than the diesel. Of course, it's not fully renewable. That's why we're going to restart discussions on Amaila Falls very soon," Jagdeo further explained.
The gas-to-shore project is an ambitious initiative that will see gas from the Liza field offshore Guyana being pumped onshore to generate power.
The main objective of the initiative is to transport sufficient gas from the Stabroek Block's petroleum operations to supply some 200-250 megawatts of energy to the national grid, leading to a significant reduction in electricity costs.
President Dr Irfaan Ali had previously said the landing of the gas-to-shore pipeline in Region Three would lead to "big industrial development taking place there that is linked to not only power generation and a power plant." He also said the investment on the Demerara River's shoreside would create massive opportunities and a trickle-down effect.