The Golden Eagle Sports Club of Cotton Field Secondary School on the Essequibo Coast have received sportswear for their under 14 male cricket team.
On Friday just before school closed for the Easter Holidays, Rayburn Gonsalves, a local cricket coach and son of late popular National Coach Courtney Gonsalves, handed over 15 T-shirts and pants to the school's Sports Club — all donations from Canada-based Guyanese Alister Saigo, formerly of the village of Richmond on the Essequibo Coast.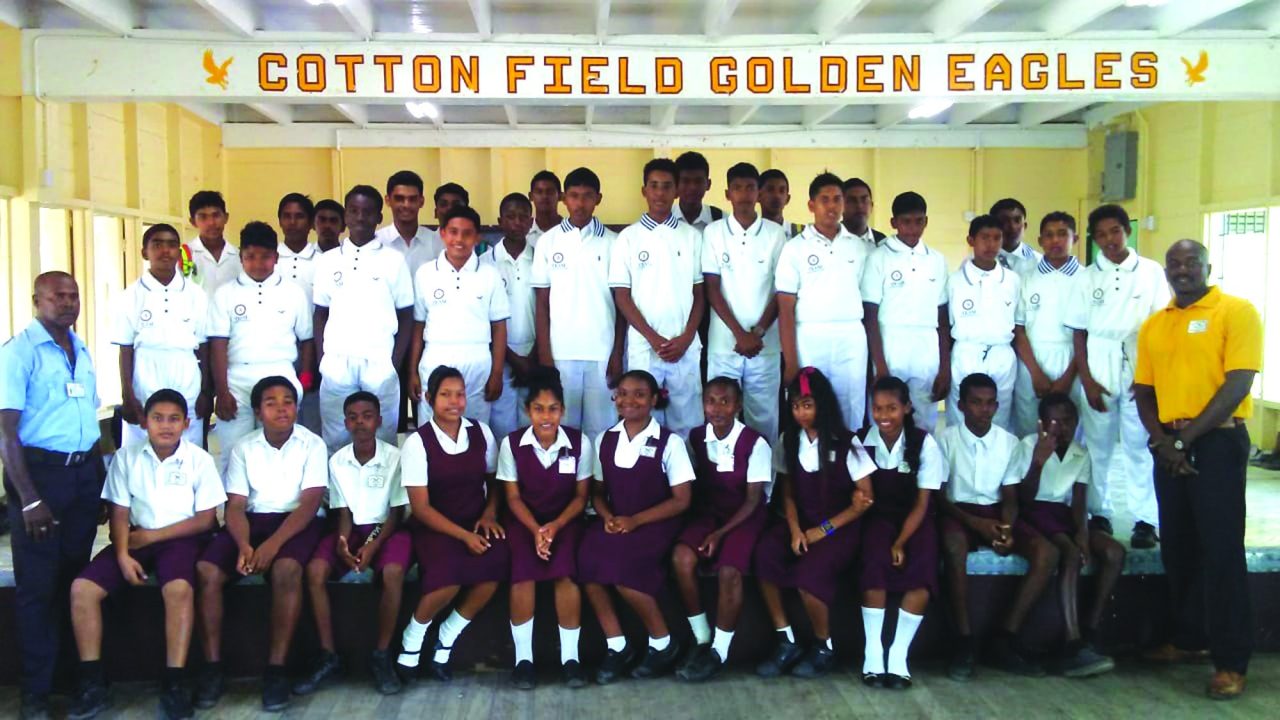 Gonsalves said that because of his love for the game, and to promote cricket in schools, he took the opportunity to seek sponsorship so as to encourage the young people into playing the game.
He said he would be continuing the task of seeking sponsorship to help other schools in Region 2, and would also be sharing his coaching skills with the schools.
Receiving the donation on behalf of the school was English teacher Marvin Pearson, who is also a sport enthusiast and is president of the Ravens Sports Club. He expressed gratitude for the timely donation, and said the under 14 students will make full use of the uniforms.
The teacher also promised to organise matches and coaching sessions for the students over the Easter holidays, which would keep them from getting into trouble.
The students were very excited to get into the new sportswear, and were also happy to learn that they would be having sessions over the holidays.