…as Code of Conduct for local organs to be crafted – Bulkan
Communities Minister Ronald Bulkan, on Monday during City Hall's first statutory meeting for 2019, divulged that attention is being drawn towards establishing a code of conduct for local organ bodies.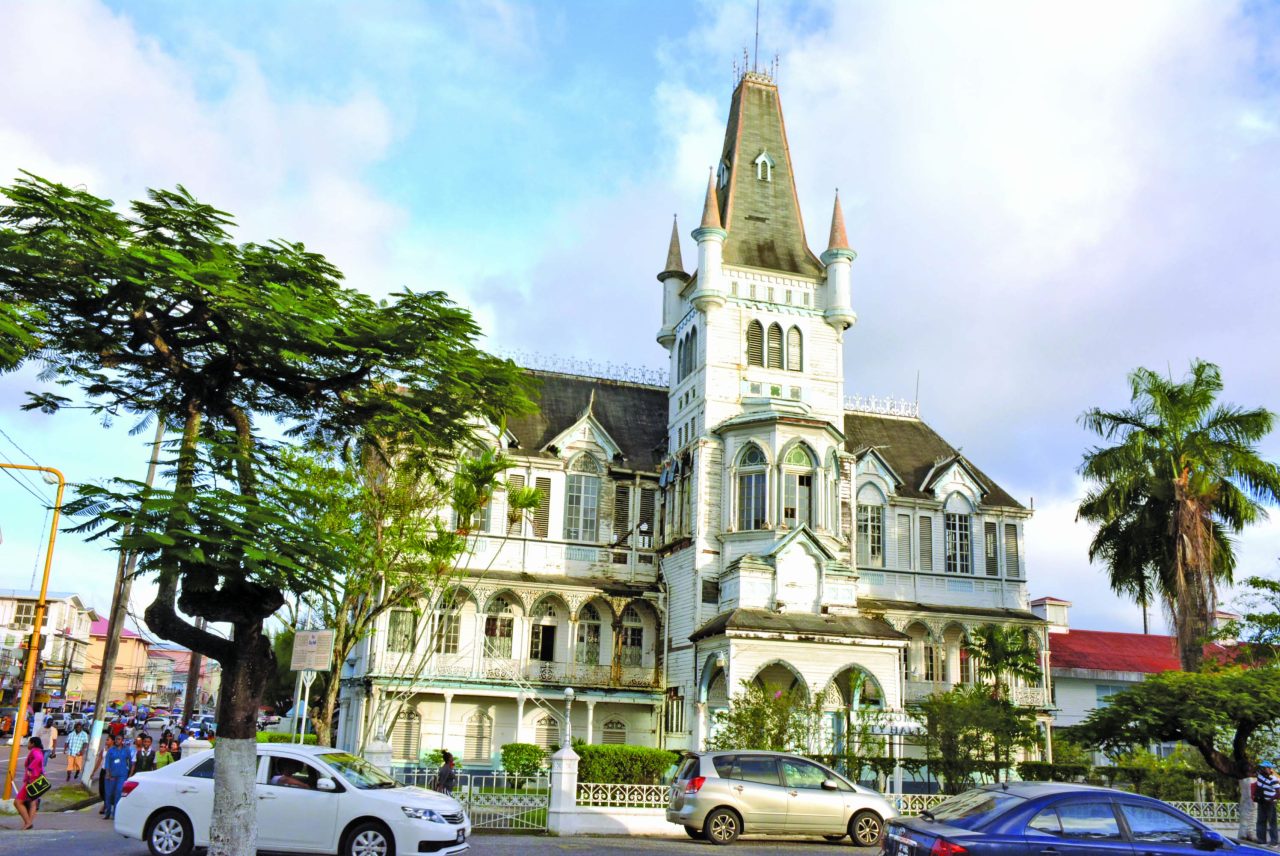 He explained that, when crafted, the legislation is expected to include guidelines for treating with the council's assets, and stipulations on the responsibilities of Mayors, Town Clerks and other administrative officials.
Emphasis would also be placed on the council's finances by conducting yearly audits through the ministry's audit department. This is in keeping with the recommendations inked on the Commission of Inquiry's final report, which was prepared by Justice (retired) Cecil Kennard.
"The ministry's internal audit department will ensure going forward that your account is audited yearly. This policy of autonomy must be within a framework that promotes good governance. The Ministry will endeavour, in partnership with relevant stakeholders, to craft a code of conduct for administrative officials such as Town Clerks etc," said Bulkan.
The minister also asked the new council to remain vigilant in monitoring the activities of the council to ensure accountability and transparency. He noted that they are ready to resuscitate the Tripartite Committee which is intended to improve dialogue between Council and the private sector.
Another recommendation in the report focused on the collection of taxes and outlines that new measures should be undertaken to ensure that this is successfully done. Bulkan insisted that the issuance of building permits should be done within a small window of time, eliminating possible delays.
"The ministry stands ready to facilitate the resuscitation of the Tripartite Committee established to promote dialogue within the Council and the private sector. The council should seek to ensure an investor friendly climate by taking steps to reduce unnecessary delays in the issuance of building permits," he advised.
His advice to the new councillors was, "Despite its challenges and shortcomings, proper management of this city is pivotal to our development as a nation…I urge councillors not to shirk from their responsibilities, and keep check with the actions of the administration in the implementation of decisions and programmes…Strict monitoring will ensure value for money, accountability and transparency."
Meanwhile, new Mayor Ubraj Narine urged councillors to put great effort in building a better Georgetown.
With regards to payments to the outgoing councillors, City Treasurer John Douglas was asked to provide information on whether these persons were paid.
He could not provide an answer, and Councillor Patricia Chase-Green aggressively responded that some persons from the previous Council had not been paid and it is worrying to have these persons fervently asking for their monies.
Douglas asked for an extension of time until Friday, since he was not City Treasurer for an entire year. He, however, served as acting City Treasurer during that time.
"It is the intent of the City Treasurer's Department to pay the councillors what is due to them. However, I was not the City Treasurer for the whole year," Douglas said.
The councillors were sworn in on November 30, 2018 in the chambers of City Hall, where nominations were followed by elections of the Mayor, Deputy Mayor and Finance Committee. Twenty-nine councillors were sworn after Patrick De Santos submitted his absence for medical reasons. He is still absent, and was granted one month on Monday to engage the Council.
Narine, who represents Constituency One, was nominated by Councillor Ivelaw Henry and entered the race with People's Progressive Party/Civic (PPP/C) Councillor Bishram Kupen. The new mayor secured 21 votes in his favour and was elected accordingly. Alfred Mentore was elected as the Deputy Mayor.