– parents praise Govt for assistance
Distribution of the $40,000 "Because We Care" cash grant kickstarted on Monday across the country.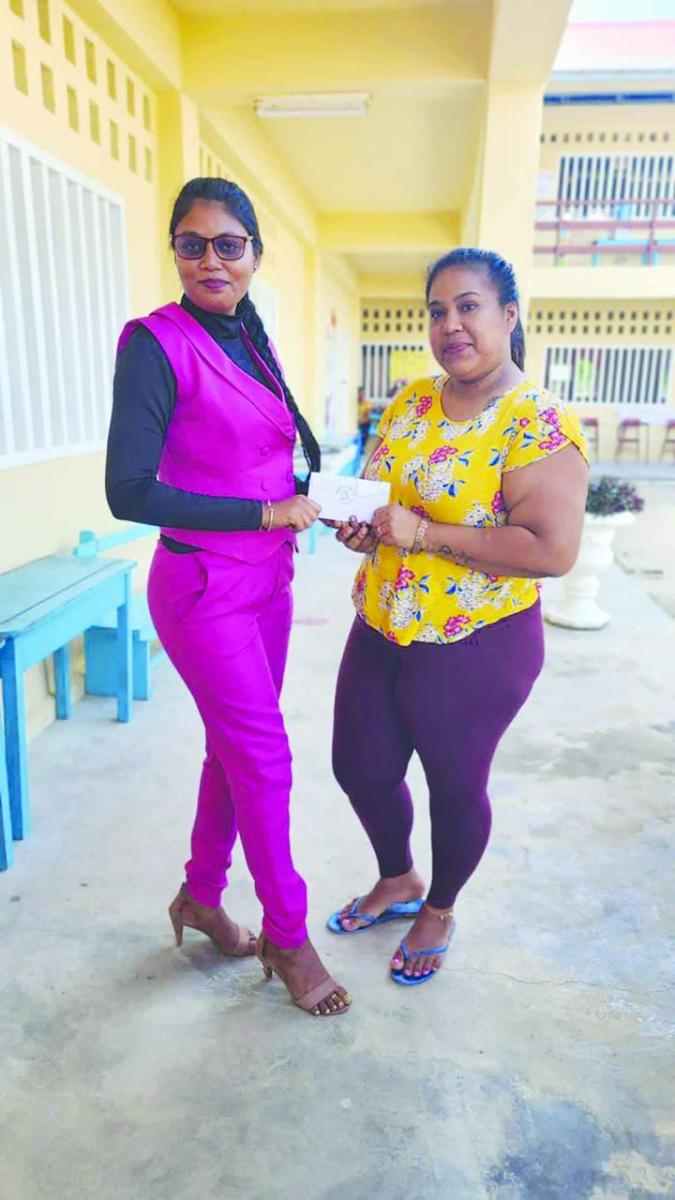 As hundreds of parents showed up to uplift, they highlighted that it would assist greatly in cushioning the costs attached to giving their children a proper education. This meant they would be able to buy textbooks, uniform and other essential items needed for their child to attend school comfortably.
This programme is a continuation of the Ali-led Administration's manifesto promise which aims to provide financial assistance to families with regard to their children's educational needs.
This year, each child in the public and private school system is receiving $40,000.
All students from the nursery level all the way up to Grade 10 or the Caribbean Advanced Proficiency Examination (CAPE) level, are eligible to receive this grant.
During the course of the day, Education Minister Priya Manickchand updated on her social media that the process was moving smoothly, and auditors were on site to ensure accountability and transparency.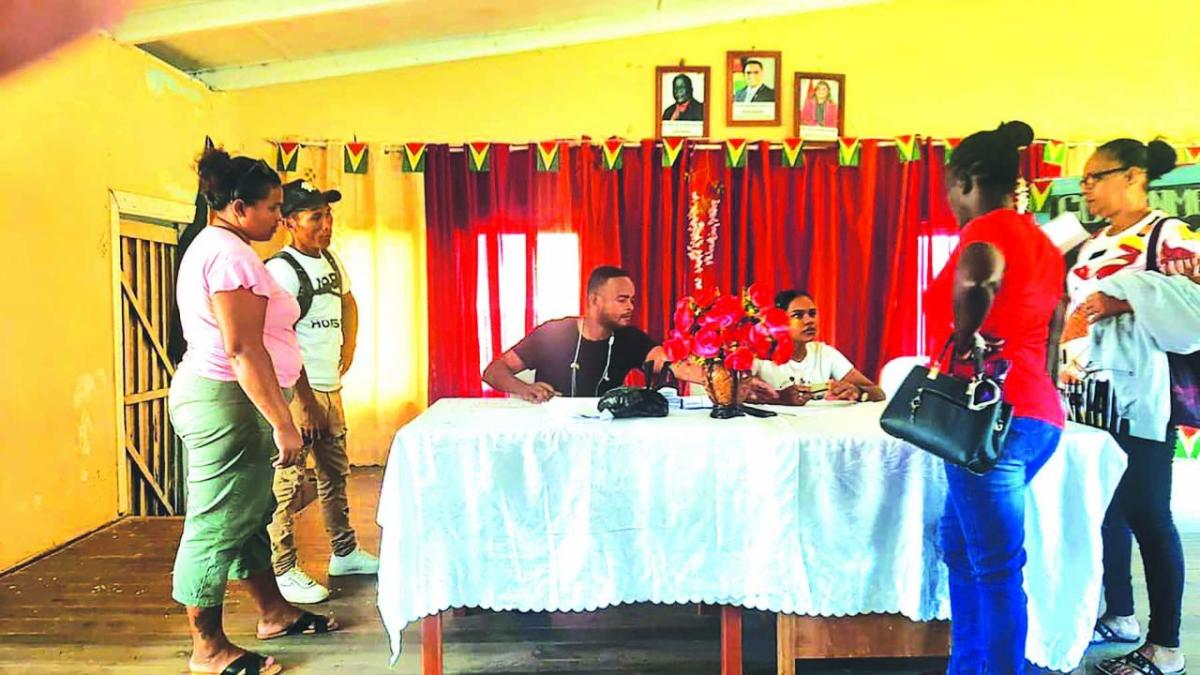 When Guyana Times arrived at several distribution sites, several parents shared their satisfaction at the initiative, and hopes for it to be continued.
Tetri Raghubeer was at the North Georgetown Secondary school to uplift her grant, where she shared, "They're doing a great job in assisting the parents with the children. The money is a great help and beneficial to take care of their school belongings like books, shoes and whatever necessary. I appreciate it very much."
Romona Browne, who hails from Kuru Kururu, went to uplift the "Because We Care" grant at the Stella Marris Primary School for her child.
She told this publication, "I actually feel very good about it. I'm satisfied…Of course, it will help with her text books, her passage to come to school, and everything that she probably needs for school. It would definitely help in that area."
A mother of five, Shimber Daniels noted that she is extremely grateful for the support, especially coming from a single parent perspective where she is the lone provider.
"I'm feeling good that it can help the children in every way because sometimes they have SBAs and their travel fees and so. I think it will help them a lot." More than 214,000 children are eligible this year to receive the grant.
Meanwhile, over 12,500 students in Region Two (Pomeroon-Supenaam) are expected to benefit from the cash grant over the next two days.
Following Monday's commencement of the distribution of the, "Because We Care" cash grant, parents along the Essequibo Coast have lauded the efforts by the Government.
Savita Ram, a mother of four, expressed gratitude to the Ministry of Education for the education grant which will tremendously assist in back-to-school shopping.
"Today I have received $160,000… you know how much things I will get for my children to return to school after the July-August holiday? I am thankful for this assistance and I know for sure this Government will assist us more in the future."
Parbattie Ramsaroop, a single mother of two, said that she is extremely happy and satisfied with the cash she received while adding that she will spend the grant on her children's education needs.
In 2021, Government disbursed a total of $3.3 billion in "Because We Care" cash grants to public school students countrywide. The cash grants were also extended to students attending private schools, where each child received $19,000, amounting to a total of $284.8 million.
Then in 2022, the grants were estimated to cost over $5.8 billion for some 193,679 eligible students. Last year, the cash grant increased from $19,000 to $25,000, while the school uniform and supplies grant increased from $4000 to $5000, bringing 2022's total grant to $30,000. When the distribution exercise ended, over 10,000 cash grants and uniform allowances were not uplifted.
The Education Ministry had reassured that systems would allow those beneficiaries get their monies before the reopening of the school term.
The "Because We Care" cash grant initiative was first introduced in 2014 and saw each public-school child benefitting from $10,000. However, the initiative came to a halt by the A Partnership for National Unity/Alliance for Change (APNU/AFC) Government but was reinstated in 2020 after the PPP went back into office.
In addition to resurrecting the programme, the PPP/C increased the value of the cash grant to $15,000. This was alongside the $4000 uniform grant, meaning every child received a total of $19,000 that year.