By Brandon Corlette
Combating the coronavirus pandemic (COVID-19) calls for self-isolation, hence all sporting events are being postponed as athletes the world over hunker down to wait out the passing of this dangerous disease. This is a time when survival is paramount around the world, thus the hectic cricket season in Berbice inevitably had to run into a serious roadblock called COVID-19.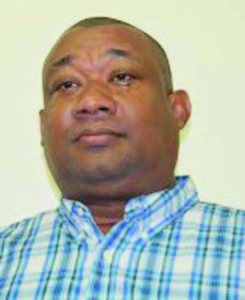 This publication had a chat with Berbice Cricket Board (BCB) President Hilbert Foster about the situation in Berbice relative to steps being taken to fight the dreaded COVID-19 pandemic, and Foster first embraced the opportunity to continue urging cricketers to educate themselves about the historical aspect of the game while they stay fit at home.
Foster had this to say: "We have not been playing any cricket because of the advice that was given from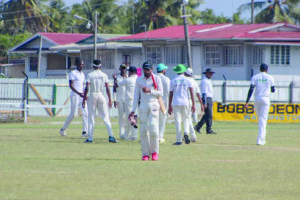 medical personnel. The last match BCB held was a month ago; that was the female team preparing for the Female Inter-County."
He said the BCB had eased the playing of cricket prior to the onset of COVID-19 because the General and Regional Elections were imminent.
He disclosed that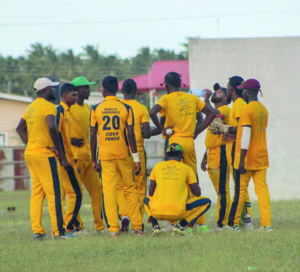 among the several tournaments that are outstanding from 2019 are: The Banks Beer two-day first-division tournament, which is at the semi-final stage; the two U-15 tournaments; the NBS second division tournament; Asphalt Premium 100 balls tournament, and the Friends of New Amsterdam 100 balls tournament.
Foster disclosed that several other tournaments were slated to begin, among which were the Ramnaresh Sarwan U-17 and U-19 tournaments, which were set to be bowled off shortly.
He noted, also, that the BCB is seeking another sponsorship for female cricket, and is seeking to host its first ever third division cricket tournament.
"We have the NBS second division (tournament), which is the premier second division (tournament). In that tournament, there are about 90 teams involved, and there are about 30 teams which in our opinion are not of the standard to play second division. So, what we want to do is to play a third division (tournament, in which) the top eight will join the top 60 in the NBS tournament," Foster explained. He noted that a third division tournament would inspire lagging teams to do better.
Foster is advising cricketers to remain fit and focused. "Although the Rose Hall Town Youth and Sports Club has closed cricket practice for the last two weeks, there are still cricketers who come out and do personal training. You can also train at home. I would like to advise all cricketers to use this time to know more about the game," Foster posited.
Further, he noted that a lot of active cricketers lack historical and traditional knowledge of the game. With cricketers being at home due to self-isolation, Foster is urging them to use the Internet to conduct research on the game in order to edify themselves.