By Brandon Corlette
The Caribbean Premier League (CPL) is known as "the biggest party in sport", and the cricket being played is also of high-quality. From a player's development perspective, CPL has given young Caribbean players the exposure to play against some top international cricketers.
Pete Russell, CPL's Chief Executive Officer (CEO), is pleased with the young players who gained recognition in CPL and went on to play for the West Indies team. The likes of Nicholas Pooran, Shimron Hetmyer, Keemo Paul, Romario Shepherd and Kevin Sinclair, among others have come through CPL and played for the West Indies.
"I always look at the young Caribbean talent first, because that ultimately is where the next superstar comes from. We are very lucky, we have not been disappointed in any season. Pooran came through, Hetmyer, Paul, and you can really name them, and they are top quality international players. We are very fortunate, Cricket West Indies have a very good system in place bringing players through," Russell has said.
"For these guys to get exposure to CPL is very important, not just exposure from TV perspective, but high-level quality players. You cannot put a value on that, that's invaluable, and players mature very quickly in that environment," Russell explained during an interview with this daily publication.
Paul made his CPL debut in 2017 playing for Guyana Amazon Warriors, and over the seasons, he has had good showings, playing 34 matches and picking up 27 wickets bowling in 31 innings. With a best bowling figure of 4-19 in CPL, and an average of 27.93 with a strike-rate of 19.63, Paul went on to represent West Indies in 20 T20 Internationals, with 24 wickets under his belt with a best bowling figure of 5-15.
In addition to his three Test matches and 19 One Day International matches (ODIs), Paul has played in various leagues around the world.
Meanwhile, his former West Indies Under-19 captain Shimron Hetmyer had a break-out CPL season in 2018 when he scored 440 runs in 2018. Hetmyer scored one century and two fifties during that season, in which he averaged 40 with a strike-rate of 148.14.
Another player who played for West Indies Under-19 but got placed on the T20 map in World Cricket was Pooran. The left-hander, who went on to captain West Indies to a T20I series win against Australia, made his debut in CPL back in 2013 as a 17-year-old, and has since matured into a star player, playing for different franchises in the CPL, and is now in line to lead the Guyana Amazon Warriors in the upcoming CPL.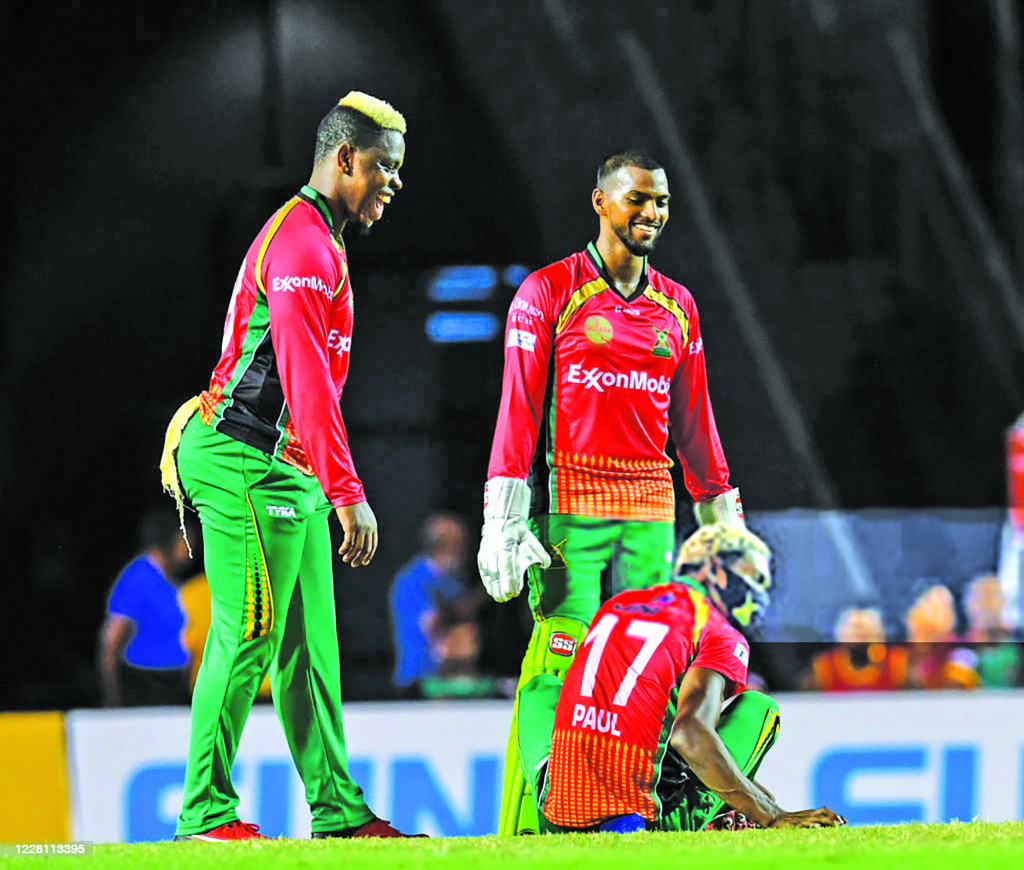 Pooran, like Paul and Hetmyer, went on to play T20 cricket for West Indies, and played in different T20 leagues around the world. Still in their early 20s, Hetmyer, Paul and Pooran are among the three main products of CPL, and these players are vital cogs for their franchise and for the West Indies teams.
The 2021 CPL, which has 33 matches to be played in St Kitts and Nevis, will bowl off with 'a clash of the titans' between reigning and four-time champions Trinbago Knight Riders and five-time runners-up Guyana Amazon Warriors on August 26 from 10:00 hours.