Two of Guyana's leading cricket boards, the Guyana Cricket Board (GCB) and the Berbice Cricket Board (BCB), have extended hearty congratulations to the newly appointed President of Guyana, H.E President Dr. Irfaan Ali, and newly appointed Minister of Culture, Youth and Sport, Charles Ramson Jr.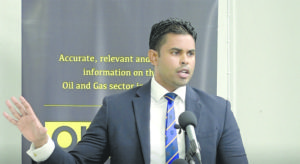 Upon Ramson's swearing in on Wednesday afternoon, he noted that sports currently in Guyana is disorganised, so he is aiming to make sport organised.
BCB statement
Congratulations are hereby extended to all the persons appointed as Ministers in the Government of Guyana by H. E President Irfaan Ali on behalf of Mr. Hilbert Foster, Berbice Cricket Board, and the Rose Hall Town Youth and Sports Club.
"We would like to wish the youthful looking "Cabinet" all the success, as all Guyanese would benefit from their work. Special congrats to former Region 6 Chairman Zulfi Mustapha, on his appointment as the Agriculture Minister, the new Minister of Culture, Youth and Sports Charles Ramson, Minister or Housing Colin Croal, Attorney General Anil Nandlall, Social Protection Minister Dr Vindhya Persaud, and Dr Frank Anthony, Minister of Health. Please be assured of our cooperation in fulfilling your duties.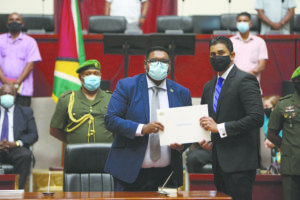 Best wishes to President Irfaan Ali and his elected Government, and, once again, thank you to the former government for their services.
Guyana Cricket Board Statement
On behalf of the executives and staff of the Guyana Cricket Board (GCB), we congratulate Guyana's 9th Executive President, Dr. Mohamed Irfaan Ali, on his ascension to office.
"As a key stakeholder of sports in Guyana, we look forward to working with the new government in continuing to advance cricket as a professional sport. The GCB wishes you a successful term in office.