…administrative issues being addressed
The investigations into allegations of corruption against Deputy Police Commissioner and Crime Chief Lyndon Alves, who is presently on administrative leave, has concluded and he has been cleared of criminal misconduct.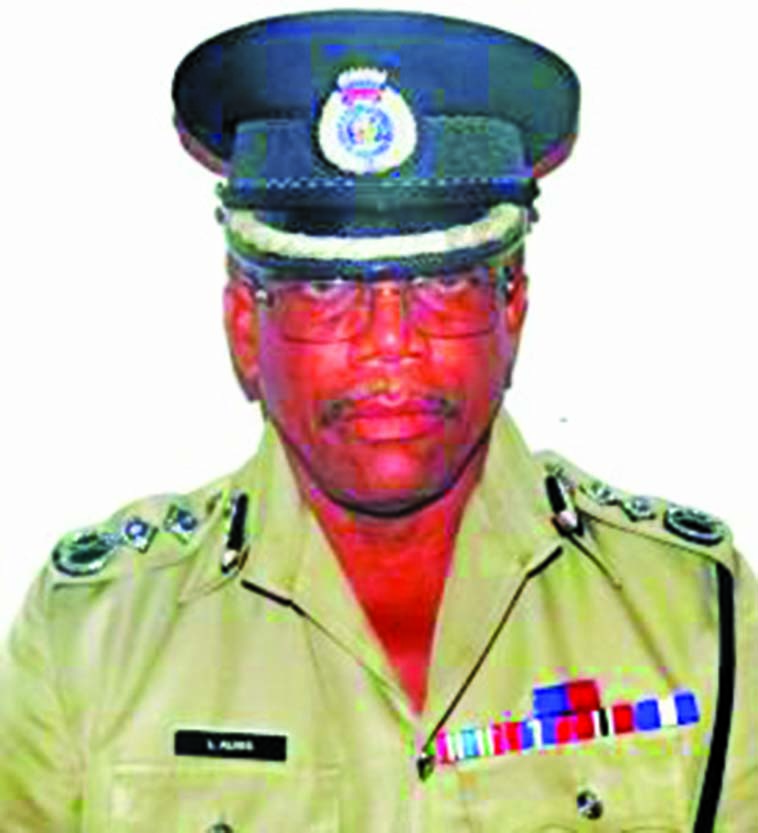 This is according to Police Commissioner Leslie James, who told reporters on Friday that although the probe has ended, there are still some other administrative issues that the Guyana Police Force (GPF) is currently dealing with which involves Alves.
"What I can say to you is that the investigation has been completed and I have obtained a file and in terms of criminal conduct, Mr Alves has been cleared. Well internally, administratively, there are some other issues that we are dealing with and that is the final position. But criminal conduct, he has been cleared of any criminal conduct."
However, it is uncertain as to whether Alves will return to his post as Crime Chief.
When asked about Alves continuing this function until he retires in January 2020, the Top Cop did not deny or confirm Alves' return.
"I said that there are some other administrative issues that we are dealing with and that is going to be dealt with shortly," the Police Commissioner stated.
In June, Crime Chief Alves was sent on administrative leave to facilitate a probe into corruption allegations levelled against him.
The Police Commissioner had at that time acknowledged that there is the pervasive issue of corruption among his ranks.
Among the allegations against Alves is his alleged use of his influence during his tenure as Commander of B Division to protect rogue cops.
Another allegation levelled against the Crime Chief is his reported influence used to prevent his daughter, who was involved in an accident, from being charged. In that incident, the young woman allegedly struck four-year-old Mohan Ramkaran close to his Tuschen, East Bank Essequibo (EBE) home.
However, after she was arrested, she was later placed on $20,000 station bail and over two years later, she is yet to be charged.
In July, Public Security Minister Khemraj Ramjattan had told this publication that the probe into Alves' alleged misconduct as a serving senior member of the GPF has been completed and that his file was sent for further advice to the Director of Public Prosecutions (DPP) on the way forward.
Shortly after, Minister Ramjattan had told the media that President David Granger appointed Alves, so the President would determine his fate after investigations are completed.
Given that the Office of Professional Responsibility (OPR) is conducting the investigation, meaning the Police is investigating itself, which in itself has raised a number of questions, Ramjattan had also said that it is important for such cases to be investigated by the OPR to build confidence. He added that hundreds of cases have been investigated by the OPR before which have all been respected as they were even subject to further analysis.
Prior to his suspension of duties at the GPF, ranks in Berbice blew the whistle on alleged corruption by the Crime Chief and claimed that he was shielding a few junior rogue ranks who have been linked to criminals.