It is not the regular annual season, but the specially-arranged 10/10 Canadian Softball Cricket Association (CSCA) competition is set to climax today at Greenbriar ground in Brampton, Toronto.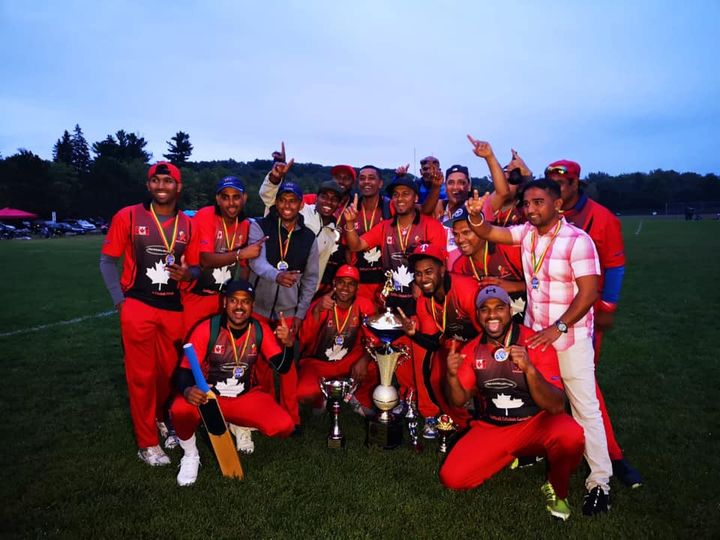 After two preliminary rounds and quarter-final proceedings were completed last Sunday, the semi-final showdown is highly anticipated to be engrossing.
On-field officials are expected to call play exactly at 10:00hrs, and the two encounters will be played simultaneously. The championship game is scheduled for shortly after.
Alluding to the fact that all competitive softball tournaments in the Greater Toronto Area were cancelled this year due to the coronavirus pandemic, the CSCA decided to run off this 12-team tournament in complete adherence with the protocols set out by the Ministry of Health.
Softball Cricket Canada will tackle Adventure, and the engagement should be intriguing; while, in the other contest, Fearless Titans and Leguan Boyz will do battle. These two teams are known to play aggressive cricket, and a tussle is definitely likely to be tight.
Prior to the commencement of the tournament, leader of the CSCA, Rishi Mohan, had expressed confidence it would be an exciting time for the players on the field, while he expected the games would be very competitive. Mohan said things have been fine up until this point, and he thanked the players and the organisers for employing their efforts.
Moreover, he reserved special and sincere thanks for the sponsors, without whom, he said, the competition would not have become a reality.
Further, Mohan took the opportunity to inform that this Sunday's championship team will pocket $500 and a trophy, while the runners-up are set to receive $300 and a trophy.
He said trophies all also up for grabs for the best bowler, best batsman, and the person emerging as the most valuable player in the final.
Mohan mentioned that he is thrilled to see the teams enjoying themselves even though the sport was halted due to COVID-19, and he made known his great expectation is that the final day, Sunday, would be nothing short of entertaining.